In the bustling metropolis of Toronto, where countless stores vie for customers' attention, there is one shop that stands out when it comes to drapery: Crazy Joe's Drapery. With an unparalleled selection and a reputation for exceptional service, this store has become the go-to destination for those in search of quality drapes in Toronto.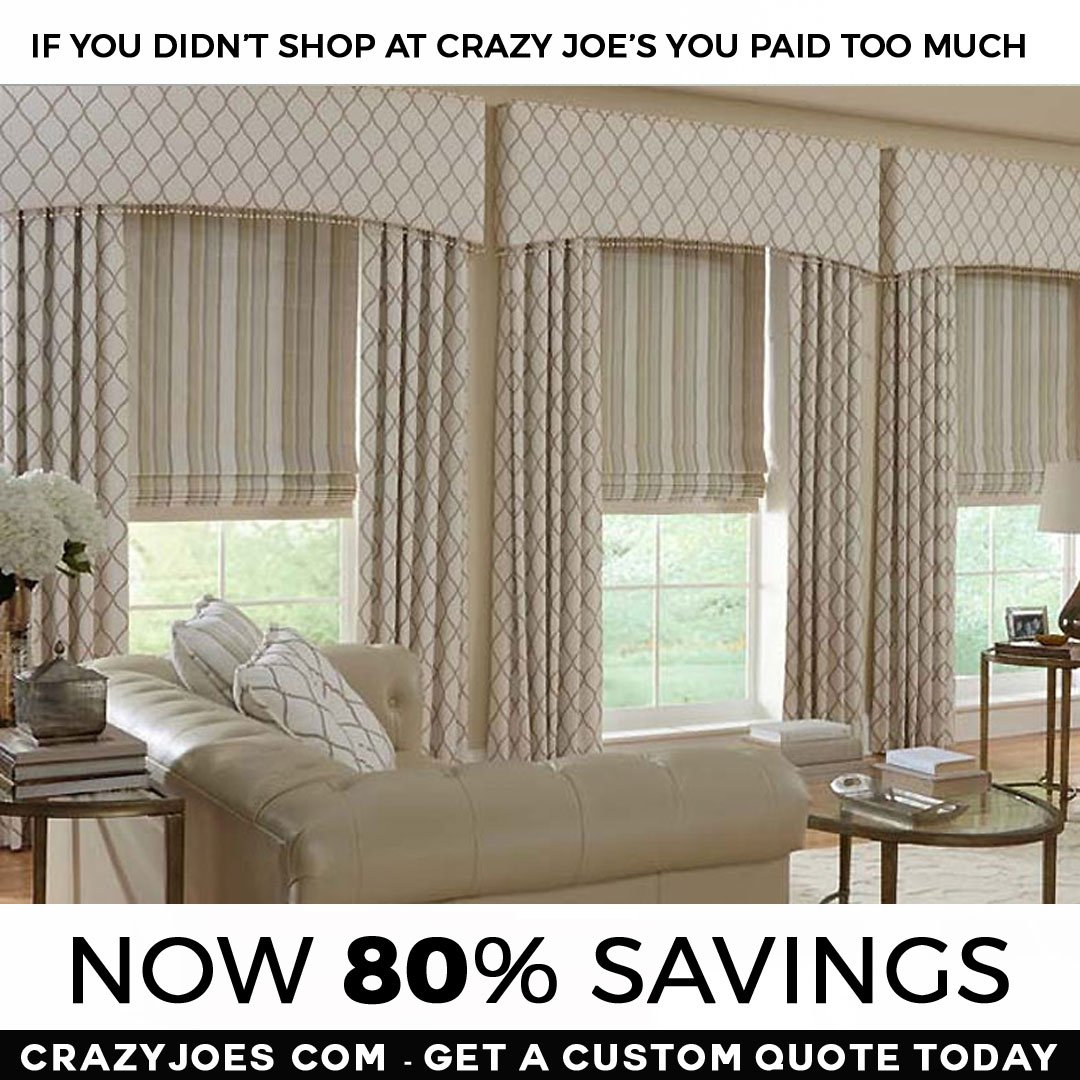 Uncovering Toronto's Top Spot for Drapes: Crazy Joe's Drapery
Crazy Joe's Drapery, nestled in the heart of Toronto, has been a city staple for years. Its enduring success stems from its commitment to offering customers an extensive range of high-quality drapes. From classic to modern designs, from understated to bold colours, Crazy Joe's Drapery offers an array of choices that caters to every taste and preference. This vast selection, coupled with the store's dedication to keeping up with the latest trends, ensures that customers will always find something that suits their style and decor needs.
Beyond its impressive inventory, Crazy Joe's Drapery also prides itself on its unrivalled customer service. The knowledgeable and friendly staff are always on hand to help customers navigate the store's wide array of offerings. They are experts in their field and can provide valuable advice on everything from picking the right material and design to tips on drapery care. The team's expertise and dedication to customer satisfaction are key reasons why Crazy Joe's Drapery has been able to maintain its position as Toronto's top spot for drapes.
Why Crazy Joe's Drapery is the Best Store to Buy Drapes in Toronto
The secret to Crazy Joe's Drapery's success lies in its combination of quality, variety, and service. The store sources its drapes from top manufacturers, ensuring that customers receive only the best. Whether you're looking for blackout curtains for your bedroom or sheer drapes for your living room, you can trust that the products at Crazy Joe's Drapery are durable, stylish, and of high quality.
In addition to quality, Crazy Joe's Drapery also excels in providing variety. The store caters to a wide range of tastes and budgets, ensuring that everyone can find something they love. From affordable options for those on a budget to high-end drapes for those looking to splurge, the store's diverse offerings mean that it can cater to a wide spectrum of customers.
Lastly, Crazy Joe's Drapery's commitment to customer service sets it apart from other stores. The staff are not just salespeople; they are experts in drapery and are passionate about helping customers find the perfect solution for their needs. Their expertise, coupled with the store's emphasis on customer satisfaction, makes shopping at Crazy Joe's Drapery a truly enjoyable experience.
In conclusion, if you're looking for the best place to buy drapes in Toronto, look no further than Crazy Joe's Drapery. With its vast selection, commitment to quality, and exceptional customer service, it's no wonder that this store has established itself as the top spot for drapery in the city. Whether you're a seasoned interior decorator or a homeowner looking to spruce up your space, you're sure to find what you need at Crazy Joe's Drapery.