In the thriving heart of Toronto, a name is making waves in the world of home decor. Crazy Joe's Drapery is a renowned establishment that has been providing the city with exceptional custom drapery services for years. With a reputation built on quality craftsmanship, creative flair, and customer satisfaction, Crazy Joe's is the premier destination for homeowners looking to transform their living spaces with bespoke window treatments.
Best Custom Drapery
From the vibrant fabrics that grace their showroom to the meticulous detailing in their designs, Crazy Joe's Drapery is a testament to the artistry and skill that goes into creating custom drapery. Every piece is a masterclass in design, tailored to the client's unique taste and the architectural nuances of their spaces. The company's commitment to quality is evident in the durability and aesthetic appeal of their drapery, ensuring that every window is a stunning focal point.
Crazy Joe's Drapery is not just about aesthetics; it's about creating an experience. The company believes that drapery should not only be beautiful but also functional. Whether it's blocking out intrusive light, providing privacy, or insulating against the harsh Toronto winters, Crazy Joe's custom drapes are designed with the client's comfort and convenience in mind. The company's team of seasoned professionals work closely with clients, providing expert advice and guidance to ensure that the final product not only meets but exceeds expectations.
Revolutionizing Window Decor with Crazy Joe's Custom Drapery Services
In a world where mass-produced items are the norm, Crazy Joe's Drapery is setting the bar high with their custom drapery services. The company understands that each home is unique, and they strive to mirror this uniqueness in their designs. From the initial consultation to the final installation, Crazy Joe's offers a personalized experience, ensuring that every client's vision is brought to life in the most stunning way possible.
Crazy Joe's Drapery is not just revolutionizing window decor; they are redefining it. The company is continually innovating, pushing the boundaries of design with their creative concepts and cutting-edge techniques. From bold, vibrant designs that make a statement to subtle, elegant drapes that exude sophistication, Crazy Joe's is a trendsetter in the world of window decor. Their commitment to excellence and innovation has made them a trusted name in Toronto, setting them apart in a competitive industry.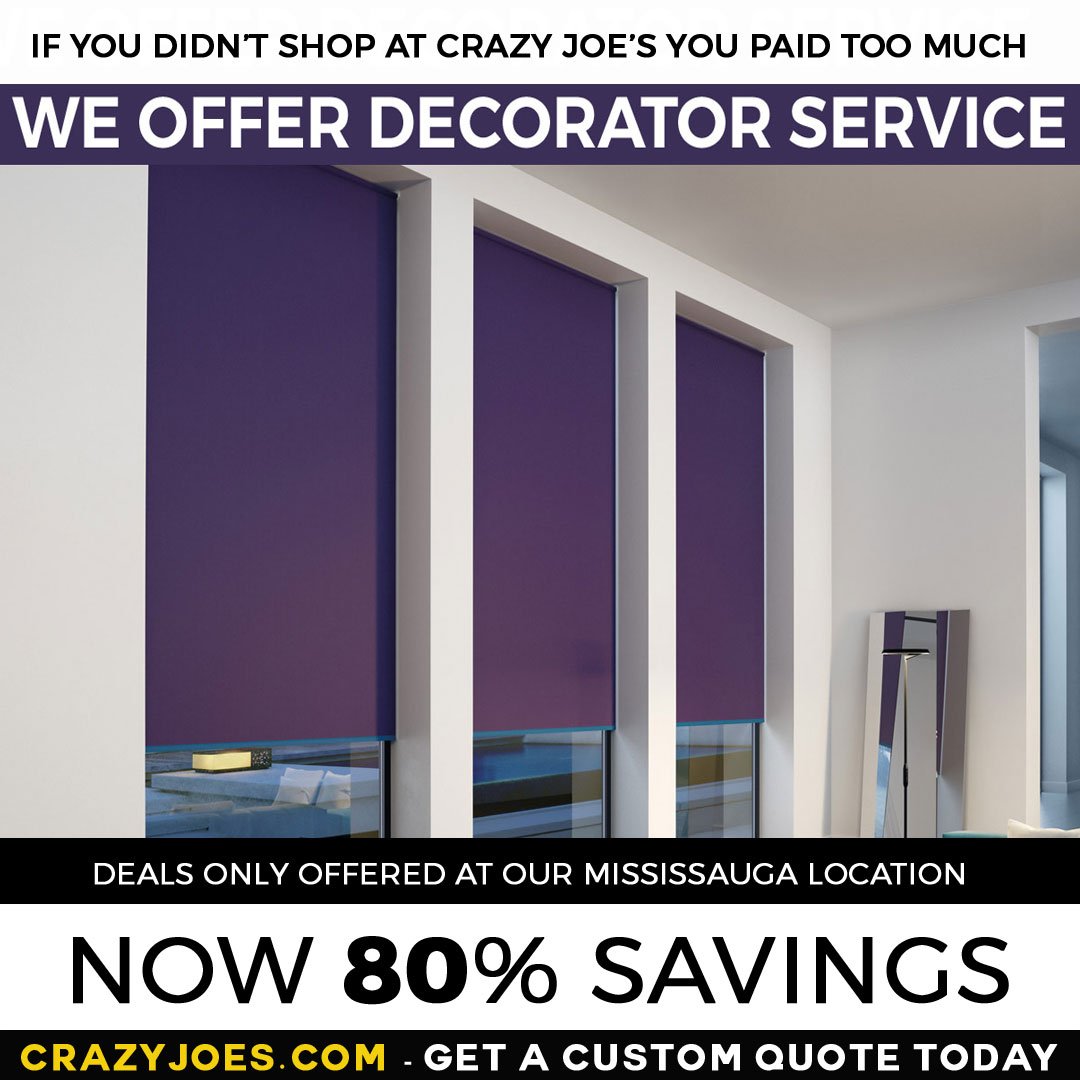 In the heart of Toronto, Crazy Joe's Drapery is making a name for itself as a leader in custom drapery services. With a reputation for quality, creativity, and customer satisfaction, it's no wonder Crazy Joe's is the go-to choice for homeowners looking to transform their spaces. Whether you're seeking to make a bold statement or simply elevate the elegance of your home, Crazy Joe's Drapery is your premier destination for exceptional window decor. Experience the Crazy Joe's difference today, and let your windows tell a story of style, sophistication, and superb craftsmanship.