Introduction:
When it comes to enhancing the aesthetics and functionality of your windows, choosing the right window treatments is essential. With the wide range of options available, finding the best custom window treatment store can be overwhelming. However, we're here to guide you in making an informed decision. Whether you're looking for curtains, blinds, or drapes, our store offers a diverse collection of high-quality custom window treatments that will perfectly complement your space.
Why Choose Custom Window Treatments?
Custom window treatments offer numerous advantages over ready-made options. By opting for custom curtains, blinds, or drapes, you can achieve a tailored look that fits your unique style and requirements. Here are a few reasons why custom window treatments are the ideal choice for transforming your space:
Perfect Fit: Unlike ready-made options, custom window treatments are tailored to fit your windows precisely. This ensures a seamless and elegant look that enhances the overall aesthetic appeal of your space.
Endless Design Options: With custom window treatments, you have the freedom to choose from a vast array of fabrics, patterns, colors, and textures. This allows you to create a personalized look that reflects your individual style and complements your existing décor.
Quality Craftsmanship: Custom window treatments are crafted with utmost care and attention to detail. Our store takes pride in offering top-notch craftsmanship, ensuring that your window treatments are durable and long-lasting.
Enhanced Privacy and Light Control: Custom curtains, blinds, and drapes give you the ability to control the amount of natural light entering your space. Additionally, they provide the necessary privacy you desire without compromising on style or functionality.
Why Our Store Is the Best for Custom Window Treatments:
Extensive Selection: Our store boasts an extensive selection of window treatments, including curtains, blinds, and drapes. We understand that every customer has unique preferences, which is why we offer a wide variety of styles, fabrics, and designs to choose from.
Customization Options: We believe in providing our customers with the freedom to customize their window treatments according to their specific needs. From selecting the perfect fabric to choosing the ideal length and width, our team is dedicated to bringing your vision to life.
Expert Advice: Our knowledgeable and experienced staff is always ready to assist you in making the right choice for your window treatments. Whether you need help with measurements, design recommendations, or installation guidance, we're here to ensure your satisfaction.
Competitive Pricing: We understand that quality window treatments shouldn't come with an exorbitant price tag. That's why our store offers competitive pricing without compromising on the quality and craftsmanship of our products. We believe that everyone deserves beautiful and affordable window treatments.
Conclusion:
When it comes to finding the best custom window treatment store, look no further. Our store offers a vast selection of curtains, blinds, and drapes, allowing you to create a tailored look that transforms your space. With endless design options, exceptional craftsmanship, and personalized customer service, we are committed to ensuring your satisfaction. Enhance the beauty and functionality of your windows today by choosing our custom window treatments. Visit our store and let us help you bring your vision to life.
Remember, when it comes to window treatments, we are your go-to destination for quality, style, and affordability.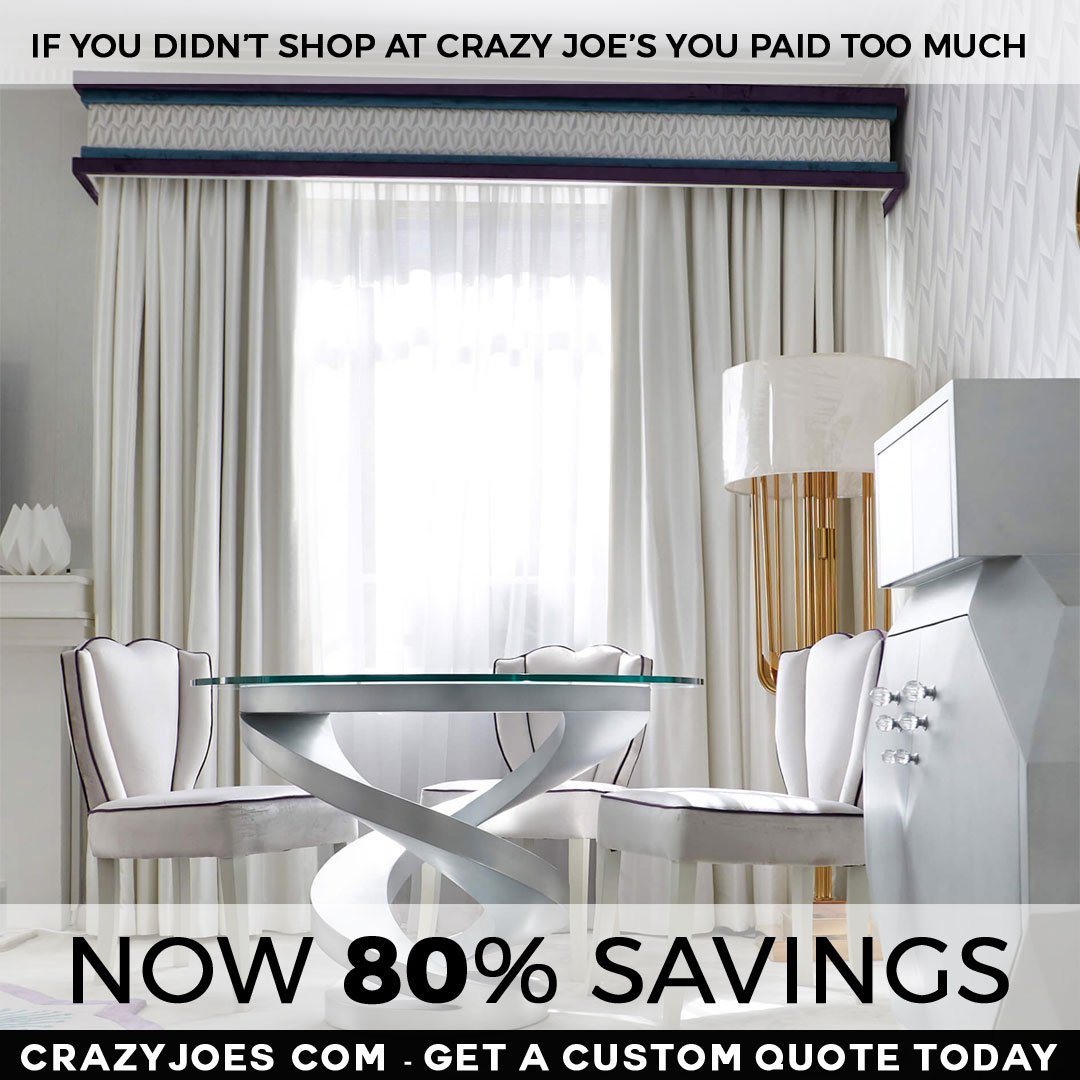 Keywords: window treatments, curtains, blinds, custom curtains, custom drapes, custom blinds, drapery