Crazy Joe's Drapery – Unbeatable Deals on Blinds!
Are you looking to transform your space with stunning blinds without breaking the bank? Look no further than Crazy Joe's Drapery! With their incredible deals on blinds, you can create the perfect ambiance for your home or office without compromising on quality or style. From classic designs to trendy options, Crazy Joe's offers a wide range of blinds to suit every taste and budget. Get ready to revamp your space and let Crazy Joe's Drapery bring your vision to life!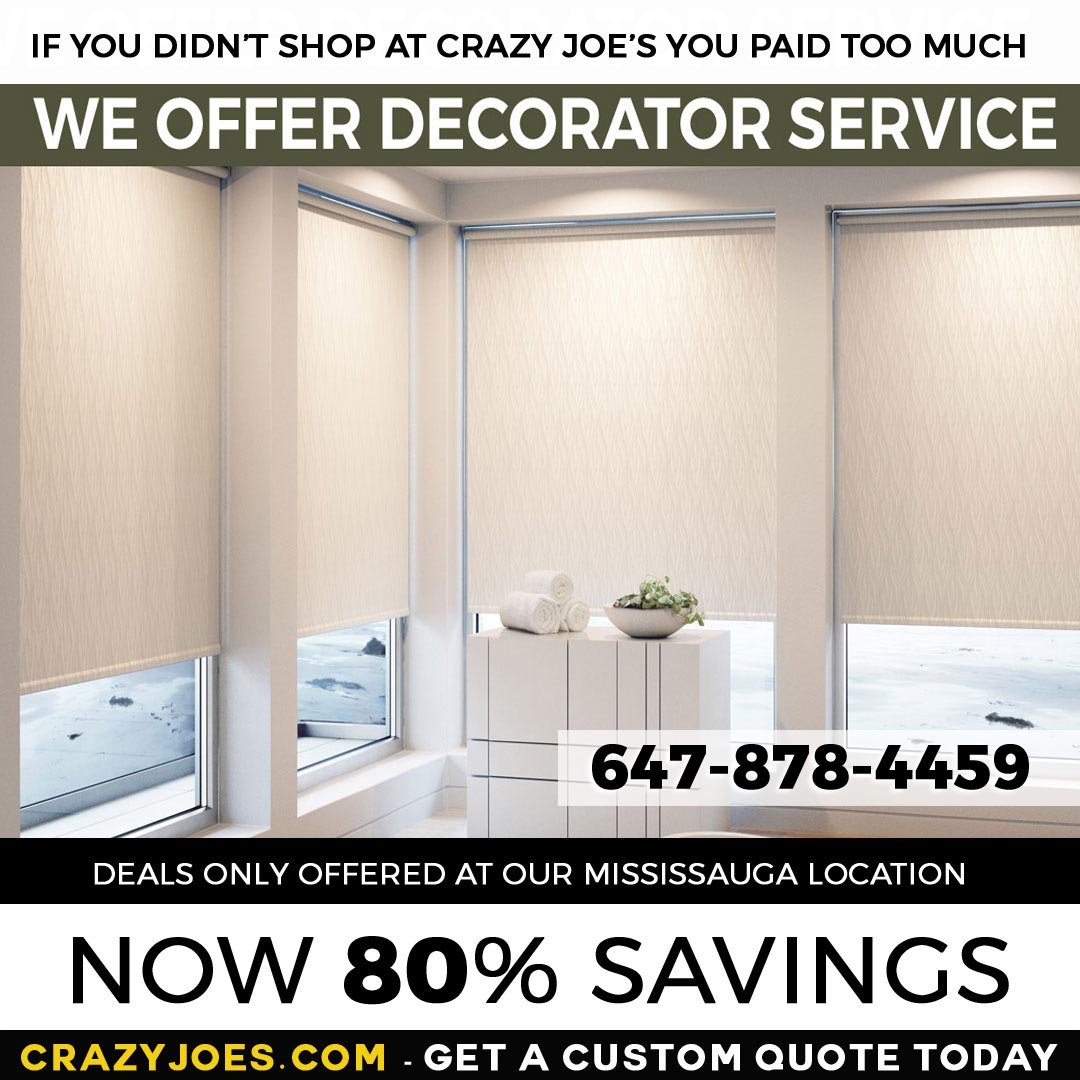 Transform Your Space with Crazy Joe's Incredible Blind Offers!
Crazy Joe's Drapery understands that the right blinds can completely transform any room, adding a touch of elegance and sophistication. With their unbeatable deals on blinds, you can achieve the desired look without burning a hole in your wallet. Whether you are seeking privacy, light control, or a stunning focal point, Crazy Joe's has got you covered.
Their extensive selection includes everything from traditional venetian blinds to modern roller blinds and sleek vertical blinds. You can choose from a wide variety of materials, colors, and finishes to perfectly complement your existing decor or create a fresh new style. Crazy Joe's also offers custom-made blinds, ensuring a precise fit for any window size or shape.
But what truly sets Crazy Joe's Drapery apart is their commitment to customer satisfaction. Their team of dedicated experts is always ready to assist you in finding the perfect blinds for your space. With their extensive product knowledge and creative design ideas, they will help you make an informed decision and create a truly stunning ambiance that reflects your unique style.
Don't Miss Out on Crazy Joe's Unbeatable Deals!
When it comes to finding the best deal on blinds, Crazy Joe's Drapery is your go-to destination. Their exceptional prices, combined with high-quality products, make it an unbeatable combination. With Crazy Joe's, you don't have to compromise on style or settle for less. Whether you're looking to revamp your living room, bedroom, or office space, they have the perfect blinds to meet your needs.
So why wait? Visit Crazy Joe's Drapery today and take advantage of their incredible offers on blinds. Let their expert team guide you through the vast selection and help you find the blinds that will transform your space into a stylish haven. Get ready to experience the joy of walking into a room filled with beautiful, functional blinds that perfectly reflect your taste and personality.
With Crazy Joe's Drapery, you can now achieve the space of your dreams without breaking the bank. Their unbeatable deals on blinds, combined with their outstanding customer service, make them the top choice for anyone seeking to transform their space. Don't miss out on the opportunity to create a stylish and inviting atmosphere with Crazy Joe's incredible blind offers. Visit their store today and embark on a journey towards a more beautiful and functional space!