BLINDS FOREST HILL - HIGH END FABRICS
Drapery Forest Hill
Over the past 50 years, Curtains Drapes Toronto has worked tirelessly to earn our place as the most trusted provider of readymade and custom drapery Forest Hill. With strong competition from both national and local suppliers, this has been anything but a simple task. However, we feel that it is a fight which is most definitely worth fighting and we promise to keep doing whatever it takes to maintain that position for the next 50 years and beyond Drapery Forest Hill.
While being the best in their field is obviously the goal of every company, it becomes a little more difficult and complicated than you might initially suspect when you're discussing the business of drapery in Forest Hill. This is because every customer we work with has different criteria for how they will judge our business in addition to their unique design style, budget and other needs. This means we have to be able to quickly adjust our techniques to meet the customer's needs in addition to having an unmatched selection of window dressings of every variety.
As our name clearly indicates, we specialize in both ready made and custom drapery in Forest Hill and across Ontario. These offerings include every modern and vintage fabric imaginable designed and manufactured by or in-house staff of experts. In addition to these works of art, we also carry a full range of blinds, shutters and other products which we are not able to manufacture ourselves. This has allowed us to form close partnerships with some of the biggest international names in the business including Hunter Douglas, Robert Allen and others. In turn, these relationships have allowed us to offer you their full product lines at prices you won't find anywhere else in Canada.
Give us a call or come into the store today to find out more about our amazing design consultants and how they can help you find the perfect window dressings for your home.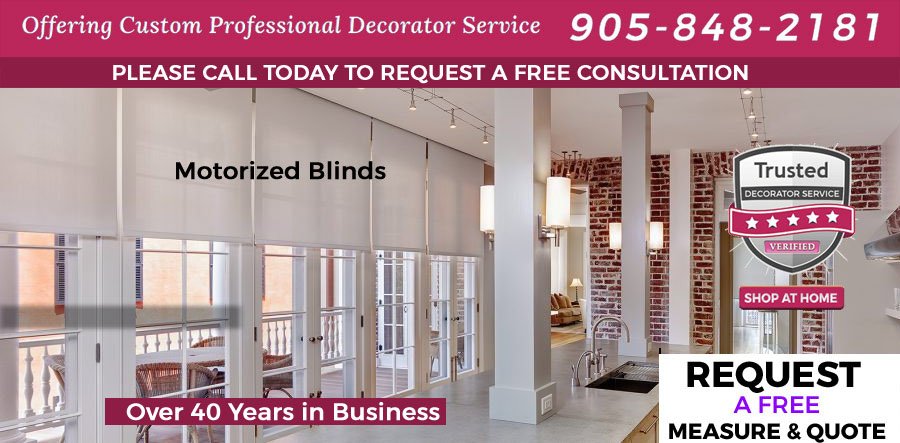 GET IN CONTACT WITH OUR PROFESSIONAL DECORATOR
[contact-form-7 id="3361" title="Talk to Our Decorators"]