Best Drapery Store
When it comes to window treatments, the quality, style, and affordability matter a lot. Suppose you've been searching for the "Best Drapery Store Near Me" online. In that case, your quest ends here. Welcome to Crazy Joe's Drapery and Blinds – a store that is known for its superior quality drapes and blinds, streamlined shopping experience, and exceptional customer service.
Crazy Joe's Drapery and Blinds has been in business for several years, serving customers with an extensive range of fashionable drapery and blinds that transform any space into a sleek, cozy, or elegant haven. The store stands out as a top-tier provider in the local drapery shop industry. If you are looking for quality drapes and affordable blinds, look no further than Crazy Joe's Drapery and Blinds.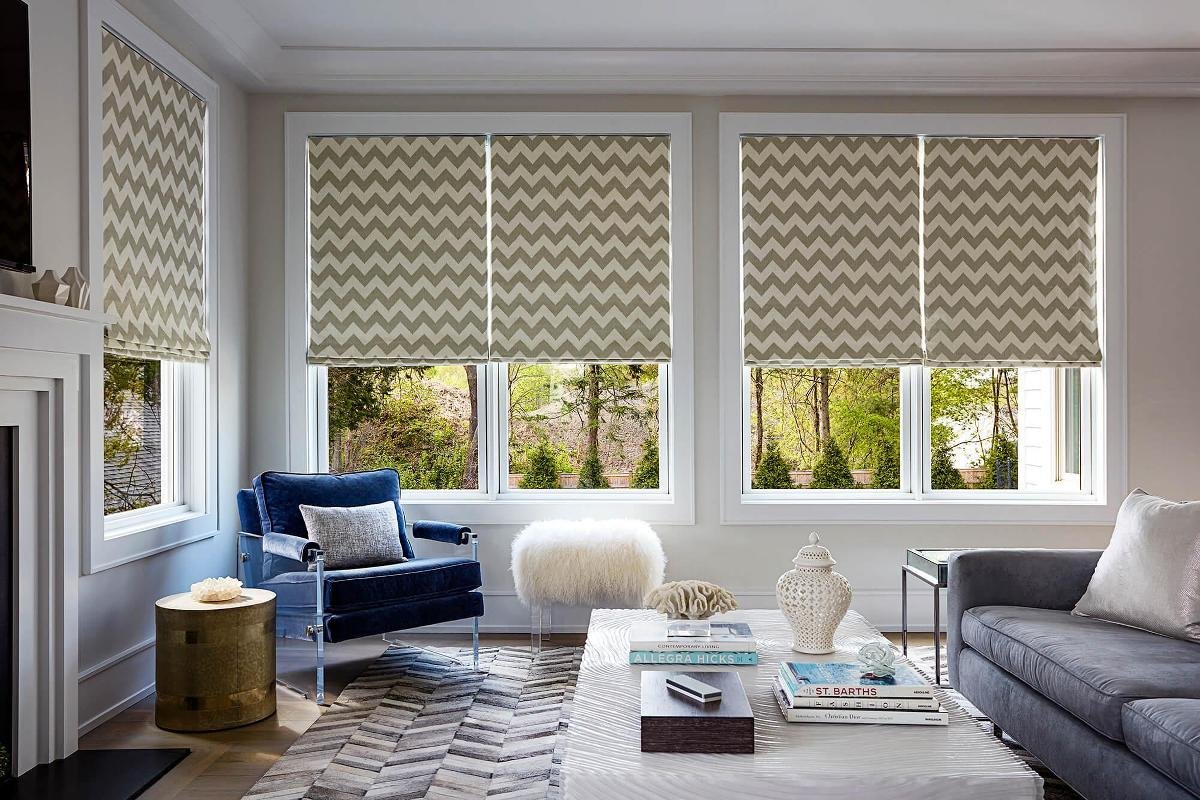 Crazy Joe's Drapery and Blinds
At Crazy Joe's Drapery and Blinds, we understand that each customer has unique needs and preferences when it comes to window treatments. Therefore, we offer an impressive variety of styles, designs, colors, and fabrics to choose from. Whether you're into minimalist aesthetics or love an opulent touch, our variety ensures you find the perfect match for your home.
Our store's savvy staff members are ready to guide you through our vast selection, helping you pick the ideal window treatments that will not only meet your functional needs but also align with your style and personality. They are highly knowledgeable and can provide expert advice on the latest trends, installation, and maintenance tips.
Affordable Blinds
Quality Products: We are committed to providing high-quality products that offer value for your money. Each piece in our collection undergoes a rigorous quality check to ensure longevity and durability.
Affordable Prices: Despite our focus on quality, our prices are incredibly competitive. We believe that everyone deserves to have beautiful window treatments, regardless of their budget.
Customization: At Crazy Joe's Drapery and Blinds, we provide custom solutions to cater to your unique needs. If you have specific design ideas in mind, our experts are ready to work with you to bring them to life.
Excellent Customer Service: Our team is dedicated to providing excellent customer service. From the moment you step into our store to after-sales services, we ensure a seamless and enjoyable experience.
Convenient Location: We are well-located for easy accessibility. If you've been searching online for the "Best Drapery Store Near Me," you'll be delighted to find us conveniently located near you.
Speedy Delivery and Installation: We offer quick delivery and professional installation services. You don't have to worry about the heavy lifting – we handle everything, ensuring your new drapes or blinds are installed perfectly.
Local Drapery Shop
At Crazy Joe's Drapery and Blinds, we continuously strive to be the best drapery store that provides everything you need under one roof. Customer satisfaction is our top priority, and we go to great lengths to ensure every customer leaves our store happy and satisfied with their purchase.
So, if you're ready to transform your home with stunning window treatments, stop searching for the "Best Drapery Store Near Me" and start exploring the endless options at Crazy Joe's Drapery and Blinds. We guarantee that you will love our range, prices, and the shopping experience we offer.
Whether you're updating a single room or refurnishing your entire home, Crazy Joe's Drapery and Blinds is your one-stop shop for all things drapery and blinds. Discover the difference today.