Toronto, the vibrant and bustling city in Canada, is home to a diverse range of businesses, from high-end fashion boutiques to quaint bookshops. But among these businesses, one stands out for its unique contribution to the city's interior décor scene – Crazy Joe's Drapery. This top-of-the-line custom curtain shop has been serving Torontonians for years, providing them with beautifully crafted, high-quality curtains that add elegance and charm to their homes.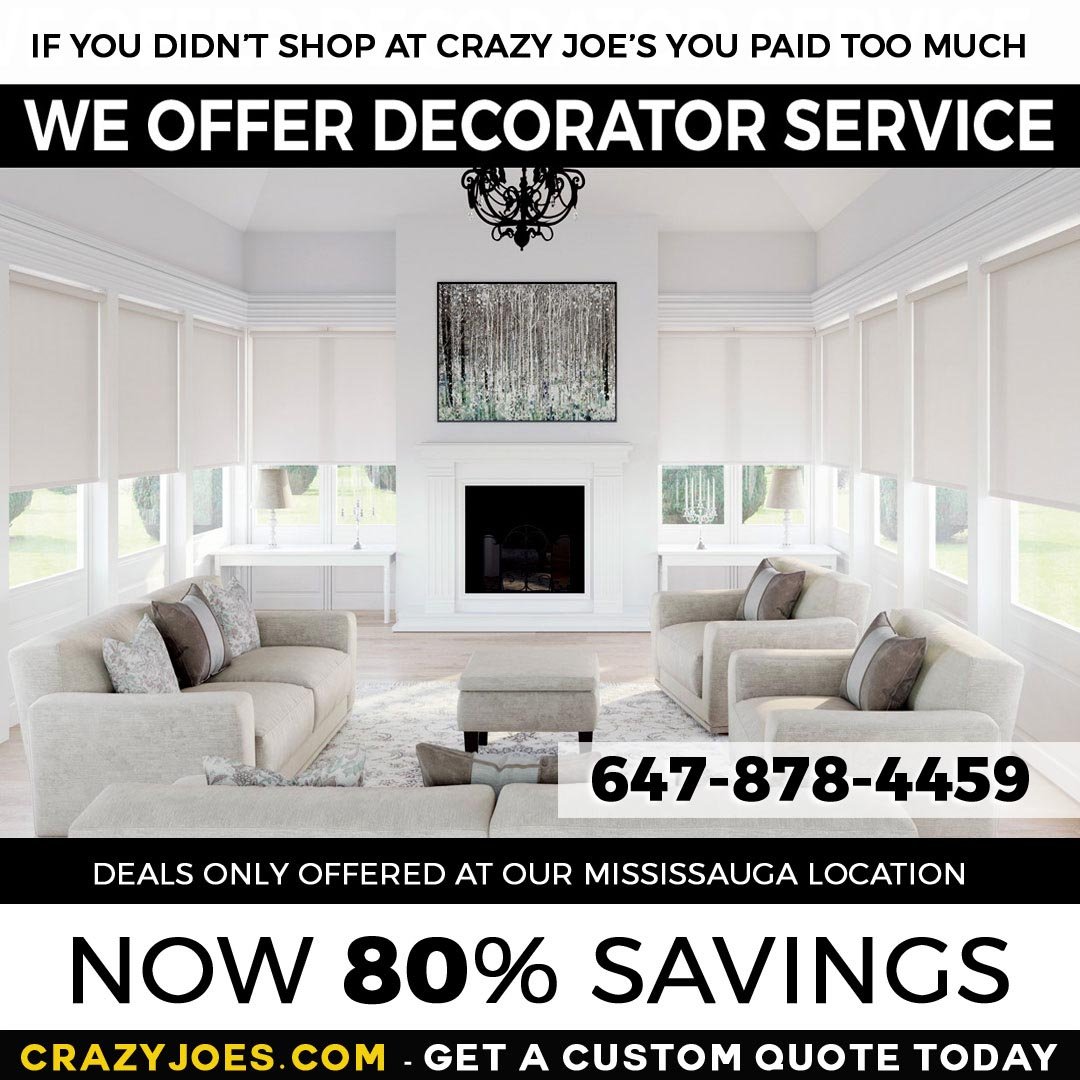 Unveiling Toronto's Premier Custom Curtain Shop: Crazy Joe's Drapery
Nestled in the heart of Toronto, Crazy Joe's Drapery is more than just a curtain shop. It's a place where creativity and craftsmanship come together to create stunning pieces of art that adorn homes across the city. With a vast selection of fabrics, patterns and styles, Crazy Joe's Drapery caters to every taste and preference, offering personalized solutions for every customer. The shop's commitment to quality and customer satisfaction has earned it the reputation of being Toronto's premier custom curtain shop.
Crazy Joe's Drapery is helmed by Joe, a passionate and dedicated professional with years of experience in the industry. His meticulous attention to detail and deep understanding of fabrics and design make him a trusted advisor for customers seeking to enhance their home's aesthetic appeal. Joe and his team work closely with customers, understanding their needs and preferences, and then translating these into custom curtains that perfectly match their vision. From helping choose the right fabric and pattern to ensuring precise measurements and flawless installation, Crazy Joe's Drapery offers a comprehensive service that guarantees customer satisfaction.
Custom Curtain Creations
In a market crowded with mass-produced curtains, Crazy Joe's Drapery stands out for its commitment to custom creations. Each curtain from Crazy Joe's is unique, crafted to the specific requirements of the customer. This focus on customization allows customers to bring their unique vision to life, creating a home environment that truly reflects their personality and style. This revolutionizing approach has not only set Crazy Joe's Drapery apart from its competitors but also made it a trendsetter in Toronto's curtain scene.
The custom creations of Crazy Joe's Drapery go beyond aesthetics. They also offer practical benefits like improved light control, enhanced privacy, and better insulation. The shop uses high-quality, durable materials that stand the test of time, ensuring that customers enjoy the beauty and benefits of their custom curtains for years. Moreover, by offering a wide range of options in terms of fabric, pattern, and style, Crazy Joe's Drapery ensures that customers can find the perfect curtains for any room, irrespective of its size, shape, or décor.
In conclusion, Crazy Joe's Drapery is not just a curtain shop; it's a place where art and function come together to create beautiful and practical home décor solutions. With its commitment to quality, customization, and customer satisfaction, it has earned the title of Toronto's top custom curtain shop. Whether you're looking to add a touch of elegance to your living room or seeking a practical solution for your bedroom, Crazy Joe's Drapery is the place to go. With their custom creations, you can transform your home into a reflection of your unique style and taste.