If you are in search of the best curtains and drapery in Toronto, look no further than Crazy Joe's Drapery. For over four decades, this family-owned business has been the go-to destination for interior decorators, homeowners, and design enthusiasts seeking high-quality, stylish window treatments. This article explores the reasons why Crazy Joe's Drapery has emerged as Toronto's top drapery destination.
Discovering Toronto's Top Drapery Destination – Crazy Joe's Drapery
Tucked away in Toronto's bustling cityscape, Crazy Joe's Drapery is a treasure trove for anyone interested in interior design. The store boasts an extensive range of curtains and drapes in various styles, patterns, and fabrics, catering to diverse tastes and budgets. Whether you're seeking a classic, elegant look with silk drapes or a contemporary vibe with bold, printed curtains, Crazy Joe's Drapery has something for everyone.

At Crazy Joe's Drapery, quality and customer satisfaction are paramount. The store prides itself on offering products that are not just aesthetically pleasing but also durable and long-lasting. Each curtain or drape is meticulously crafted, ensuring that customers get the best value for their money. Furthermore, the store's knowledgeable and friendly staff are always ready to assist customers, providing expert advice on choosing the right window treatments for their homes.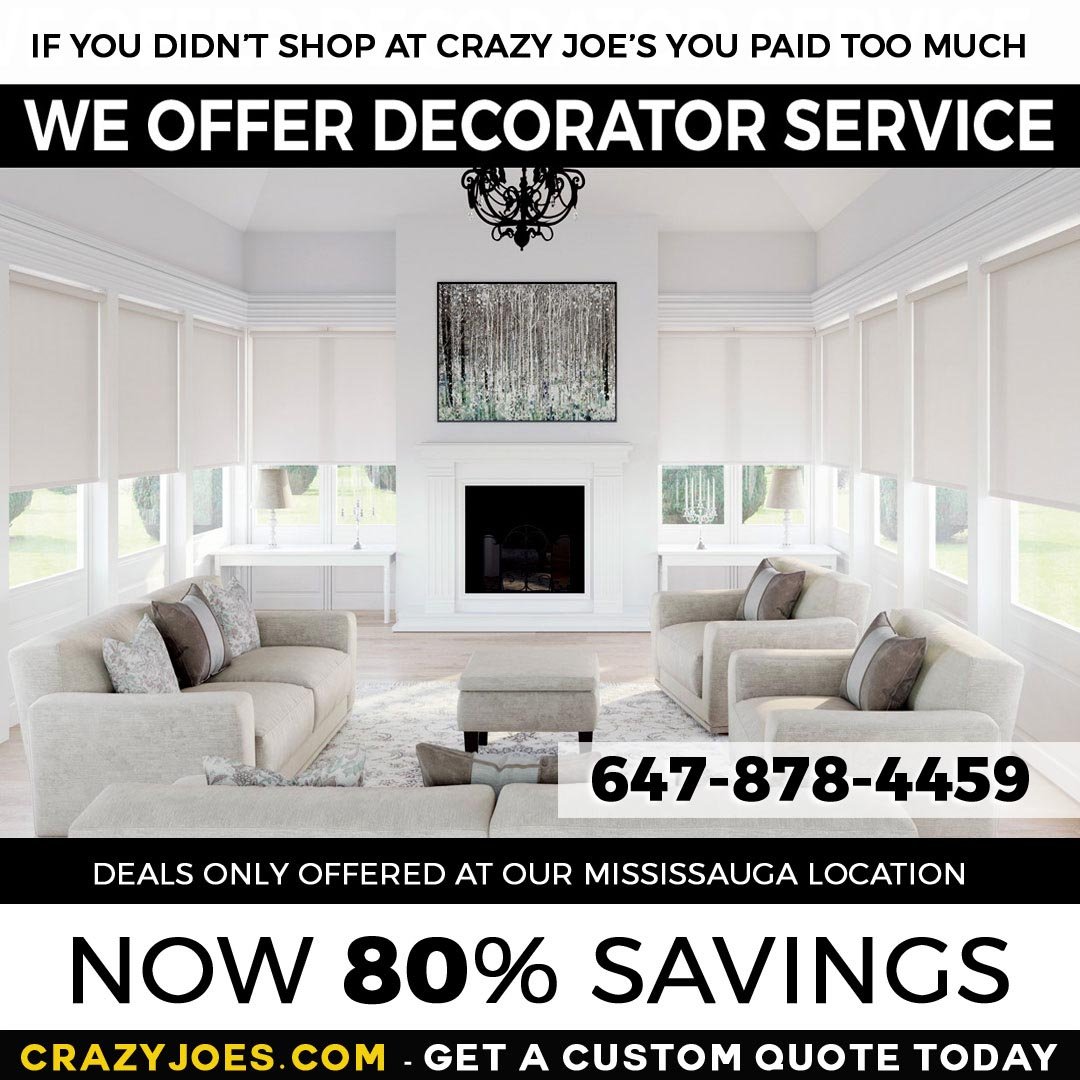 Crazy Joe's Drapery: The Pinnacle of Toronto's Curtain and Drapery Scene
In a city teeming with home décor stores, Crazy Joe's Drapery stands out for its commitment to quality, variety, and exceptional customer service. The store's reputation as the pinnacle of Toronto's curtain and drapery scene is well-deserved, with countless positive reviews and testimonials from satisfied customers. Many patrons commend the store's impressive selection, reasonable prices, and the helpfulness of its staff.
Crazy Joe's Drapery is not just a store; it's an experience. The store regularly updates its collection, ensuring that there's always something new and exciting for customers to discover. Moreover, Crazy Joe's Drapery also offers custom drapery solutions, allowing customers to create window treatments that perfectly match their interior décor. This level of personalization, coupled with the store's commitment to quality and customer satisfaction, makes Crazy Joe's Drapery a true leader in Toronto's curtain and drapery scene.
In conclusion, if you're in Toronto and seeking the perfect curtains or drapes for your home, Crazy Joe's Drapery is the place to be. With its extensive range of products, commitment to quality, and exceptional customer service, it's no wonder that this store has emerged as the top drapery destination in the city. Whether you're a seasoned interior decorator or a homeowner looking to spruce up your space, Crazy Joe's Drapery promises a shopping experience like no other.