Toronto, a city known for its vibrant culture and dynamic lifestyle, is home to a myriad of home décor stores. Among them, one stands out for its remarkable quality, extensive range, and unbeatable prices – Crazy Joe's Drapery. This long-established business offers an impressive selection of affordable custom drapes that are sure to impress even the most discerning customers.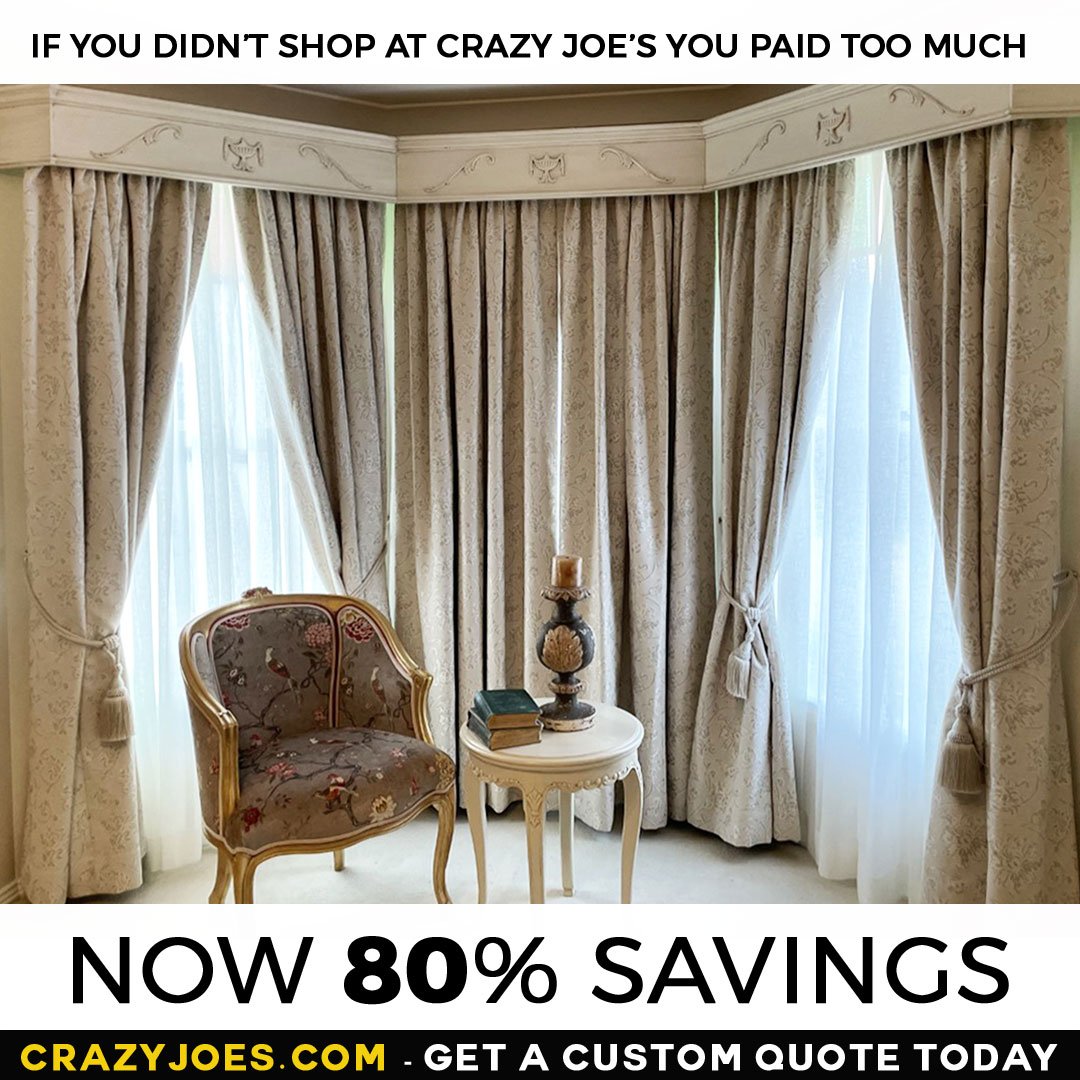 Unveiling Affordable Custom Drapes at Crazy Joe's Drapery in Toronto
For those seeking to add a touch of elegance to their homes without breaking the bank, Crazy Joe's Drapery in Toronto offers the perfect solution. Their affordable custom drapes are designed to meet every individual's unique style and budget. They offer a wide range of fabrics, colours, and designs, ensuring that every customer can find the perfect drapes to match their home décor.
Crazy Joe's Drapery takes pride in offering high-quality products at competitive prices. Every piece in their collection is meticulously crafted to ensure durability, functionality, and aesthetic appeal. They believe that everyone deserves a beautiful home, and through their range of affordable drapes, they make this possible for residents of Toronto and beyond.
Elevate Your Home Décor with Budget-Friendly Drapes from Crazy Joe's
At Crazy Joe's Drapery, customers are not just purchasing a product; they are investing in a piece that can significantly enhance the overall ambiance of their homes. The right set of drapes can transform a room, adding warmth, elegance, or a splash of colour. And with Crazy Joe's budget-friendly options, such transformations are accessible to all.
The team at Crazy Joe's Drapery is passionate about helping their customers create the perfect atmosphere in their homes. They offer expert advice and guidance, helping customers navigate their extensive range to find the perfect drapes. Whether you're seeking a contemporary look, a classic style, or something entirely unique, Crazy Joe's has you covered.
In conclusion, Crazy Joe's Drapery in Toronto is a one-stop-shop for those seeking to enhance their home décor with beautiful and affordable custom drapes. With their wide range of options and commitment to quality, it's no wonder that they have become a trusted name in the home décor industry. Visit Crazy Joe's Drapery today and discover how the right drapes can transform your home without stretching your budget.