In the world of home décor, curtains are a vital part of the aesthetic puzzle. They can be game-changers, transforming a room from ordinary to extraordinary, from drab to fab. One name that stands out in the curtain industry is Crazy Joe's Drapery, a company known for its elegant curtains that are not just pieces of fabric, but works of art that add a touch of class to any space.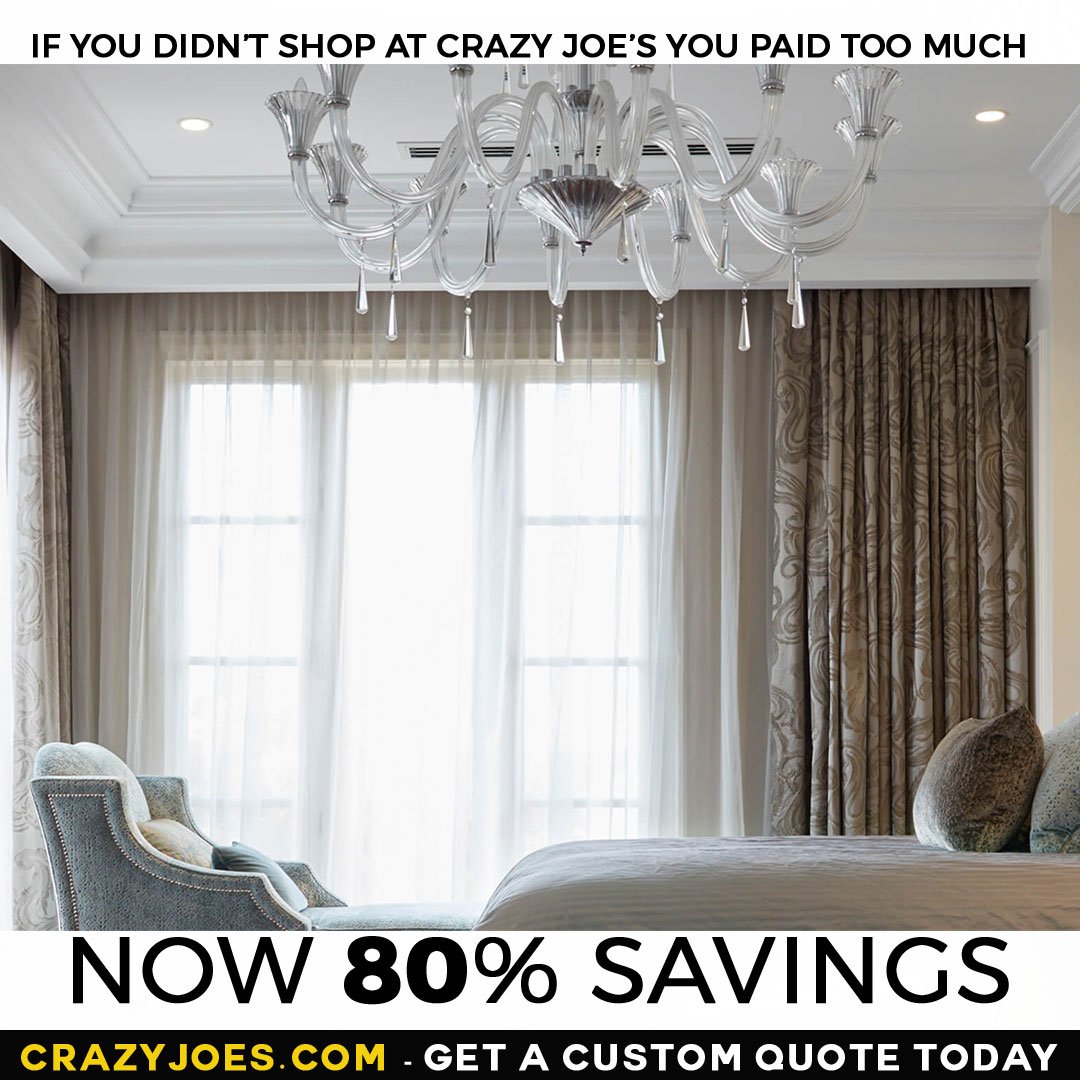 Crazy Joe's Drapery is not your average curtain shop. It's a place where elegance meets innovation and creativity. The company's unique approach to curtain design transforms a simple piece of fabric into an integral part of a room's décor. Crazy Joe's doesn't just sell curtains; they sell a lifestyle, a dream of elegance and sophistication that can be realized in any home.
The secret to Crazy Joe's success lies in their attention to detail. Each curtain is meticulously crafted to ensure it meets the highest standards of quality and aesthetics. The company prides itself on its selection of luxurious fabrics, ranging from lush velvets to delicate silks, all sourced from reliable suppliers. The design team at Crazy Joe's is constantly updating their collection to ensure they stay ahead of the latest trends in home décor.
Transforming Spaces: The Art of Elegant Curtains at Crazy Joe's
Crazy Joe's Drapery is not just about selling curtains; it's about transforming spaces. The company understands that the right curtain can dramatically alter the mood and feel of a room. Whether you're looking for something to create a romantic ambiance, a professional setting, or a cozy retreat, Crazy Joe's has the perfect curtain for you.
The company's design team works closely with customers to understand their vision and requirements. They offer expert advice on the ideal fabric, pattern, and style to complement the existing décor and create the desired effect. From floor-to-ceiling drapes that make a grand statement to subtle sheers that softly filter the light, Crazy Joe's has an extensive range of options to suit every taste and budget.
In the world of home décor, Crazy Joe's Drapery has carved out a niche for itself with its elegant curtains. The company's commitment to quality and innovation has earned it a loyal customer base that appreciates the transformative power of a well-chosen curtain. So, if you're looking to add a touch of elegance to your space, consider Crazy Joe's Drapery – where curtains are not just a functional necessity, but a key element of style and sophistication.