When it comes to creating a professional and inviting atmosphere for your business, the right window treatments can make all the difference. Commercial blinds and drapes not only offer privacy and light control, but they also add a touch of elegance and functionality to any space. If you're looking to revamp your business space, look no further than Crazy Joe's Drapery. With their wide range of options and exceptional service, they are truly the go-to destination for all your commercial window treatment needs.
Revamp Your Business Space with Commercial Blinds
The windows of your business are like the eyes of your establishment, and what better way to enhance their appeal than with commercial blinds? Crazy Joe's Drapery offers a vast selection of blinds that are designed to suit the needs of any business. From sleek and modern roller blinds to classic and timeless venetian blinds, they have something for everyone.
Not only do commercial blinds add a touch of style to your space, but they also provide practical benefits. With the ability to control the amount of natural light entering your business, you can create a comfortable and productive environment for both employees and customers. Additionally, these blinds offer privacy, shielding your business from prying eyes while still allowing you to enjoy the view outside.
At Crazy Joe's Drapery, their team of experts will guide you through the selection process, ensuring that you find the perfect blinds to complement your business's aesthetic and functional requirements. With their attention to detail and commitment to customer satisfaction, you can trust that you're in good hands.
Unleash Elegance and Functionality with Crazy Joe's Drapery
If you're looking to add a touch of sophistication and elegance to your business space, look no further than Crazy Joe's Drapery. Their collection of commercial drapes is designed to elevate any interior, creating a luxurious and welcoming ambiance.
Commercial drapes are not only a statement piece, but they also offer a myriad of functional benefits. The premium fabrics used by Crazy Joe's Drapery are not only durable but also provide excellent light control and insulation qualities. This means that you can enjoy a comfortable and energy-efficient space all year round.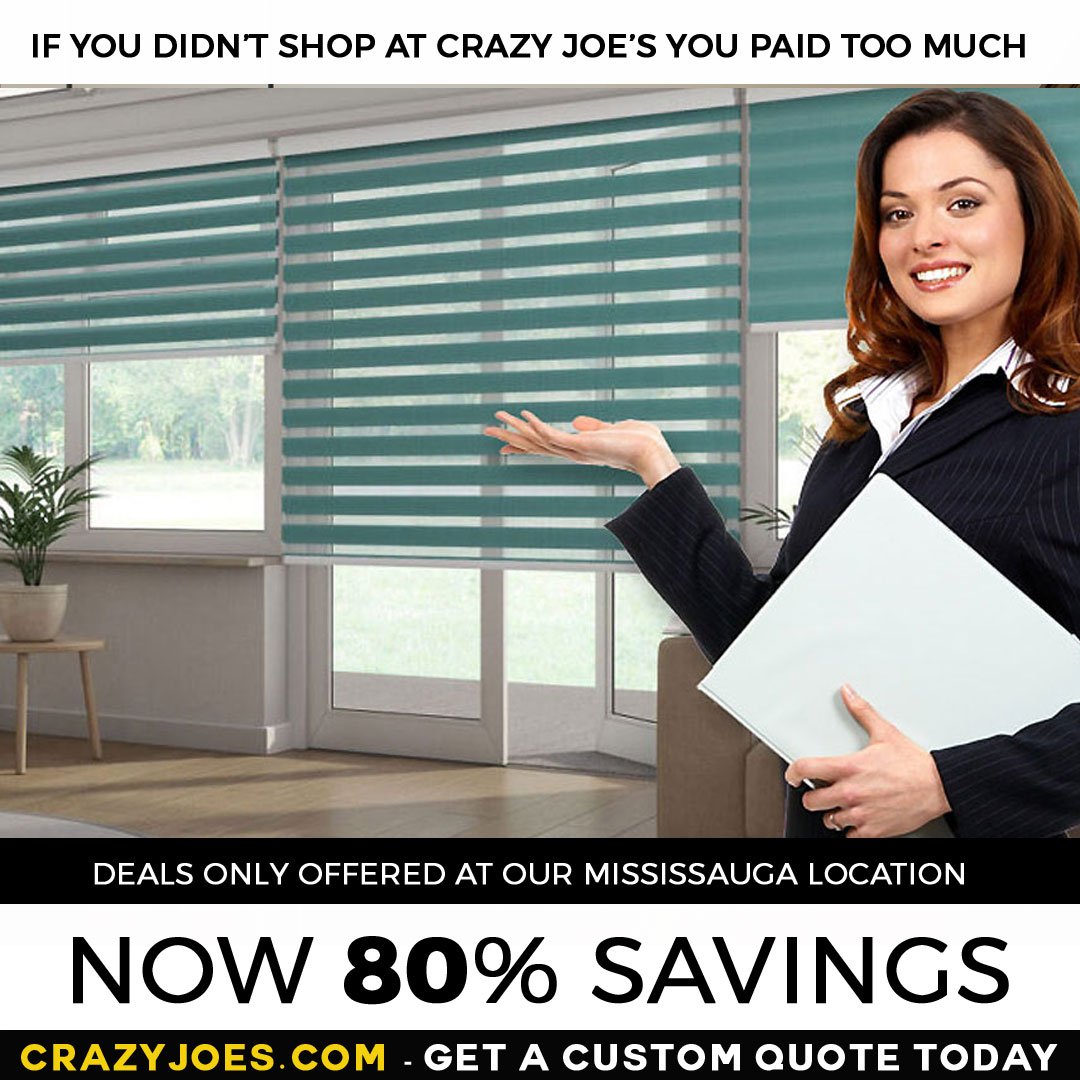 With Crazy Joe's Drapery, you have the freedom to choose from an extensive range of colors, patterns, and styles, allowing you to find the perfect drapery to match your brand's image. Whether you're looking for flowing sheer curtains or luxurious velvet drapes, they have something to suit every taste and budget.
Don't underestimate the power of commercial blinds and drapes when it comes to transforming your business space. With Crazy Joe's Drapery, you can revamp your windows to reflect the elegance and functionality that your business deserves. Their exceptional range of blinds and drapes, coupled with their commitment to customer satisfaction, makes them the perfect choice for any business owner looking to create a professional, inviting, and beautiful environment. So why wait? Give your business the makeover it deserves with Crazy Joe's Drapery today.