In a world where the quality of home décor often gets overlooked, there are still a few places that value craftsmanship, quality, and customer service. One such place is Crazy Joe's Drapery, a trusted drapery store that has been serving customers for decades. This article will take you behind the scenes of this remarkable establishment, shedding light on its success story and highlighting why it has become a trusted name in the drapery industry.
Unveiling the Trustworthy: Crazy Joe's Drapery Store
Crazy Joe's Drapery is not just a store; it's an institution. With a history that spans over five decades, this store has built a reputation for providing high-quality drapery at reasonable prices. The store's extensive collection of drapes, curtains, blinds, and other window treatments caters to a wide range of tastes and budgets. From luxurious velvet drapes to sleek and modern blinds, Crazy Joe's Drapery has something for everyone.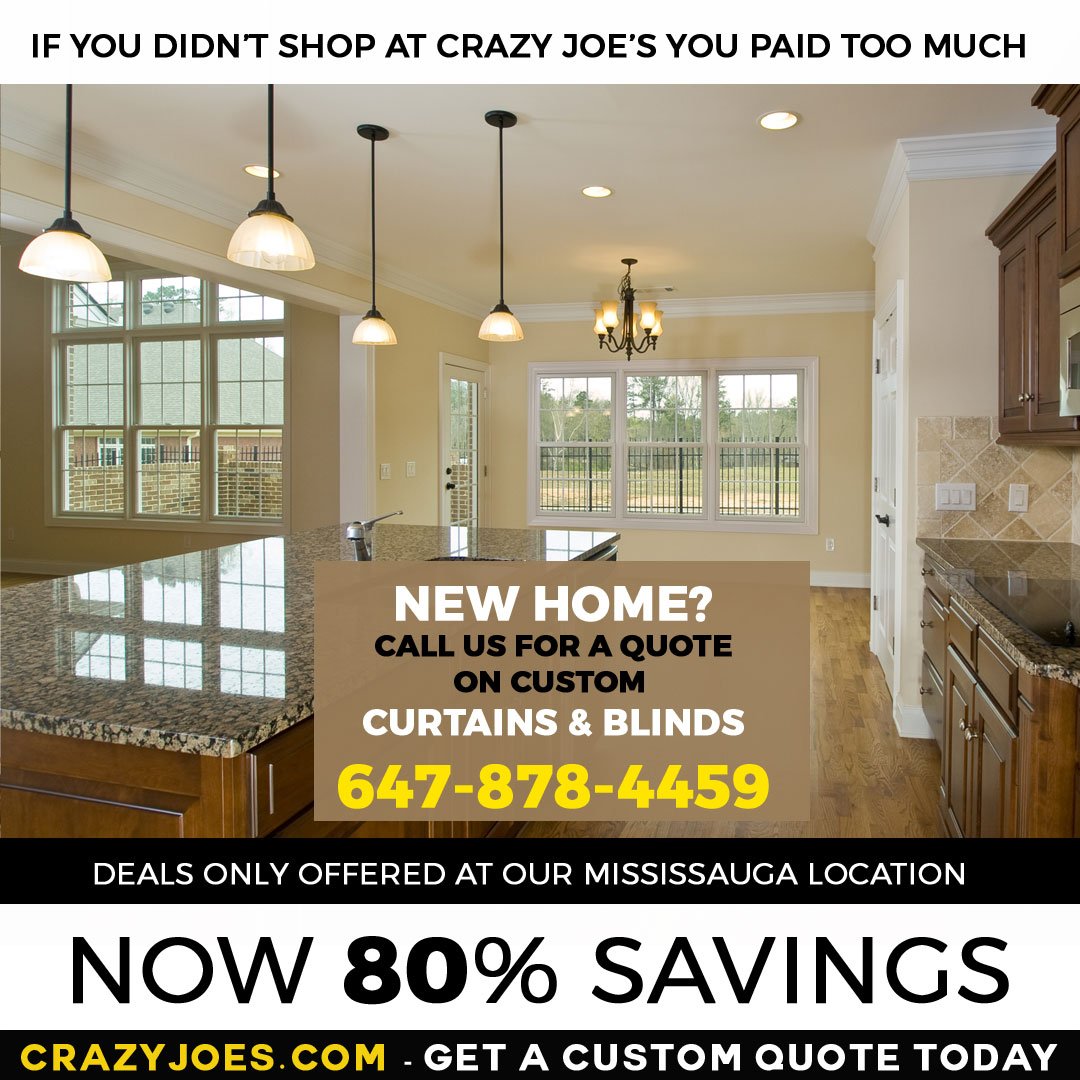 The store's commitment to quality extends beyond its products. At Crazy Joe's Drapery, customer service is paramount. The knowledgeable staff are dedicated to assisting customers in finding the perfect solution for their homes, providing expert advice and guidance. Whether you're a first-time buyer or a seasoned homeowner looking for a change, you can trust Crazy Joe's Drapery to provide a seamless shopping experience.
Behind the Curtains: The Success Story of Crazy Joe's Drapery
The story of Crazy Joe's Drapery is one of passion, perseverance, and dedication to quality. The store was founded by Joe, a man with a vision to provide premium drapery at affordable prices. Despite the challenges of starting a business, Joe's unwavering commitment to his vision and his customers led to the store's success.
Over the years, Crazy Joe's Drapery has evolved to meet changing customer needs and trends. However, one thing that has remained constant is the store's commitment to quality and customer service. This commitment has earned Crazy Joe's Drapery a loyal customer base, with many customers returning time and time again for their home décor needs.
The store's success can also be attributed to its dedicated staff. Employees at Crazy Joe's Drapery are not just salespeople; they're experts in their field. They undergo rigorous training to ensure they can provide customers with the best advice and service. This dedication to staff development and customer service sets Crazy Joe's Drapery apart from its competitors.
Crazy Joe's Drapery is more than just a store – it's a testament to the power of quality products, excellent customer service, and a passionate team. Whether you're seeking stylish curtains for your living room or practical blinds for your office, this trusted drapery store has you covered. With its extensive range, expert staff, and commitment to customer satisfaction, it's no surprise that Crazy Joe's Drapery has become a trusted name in home décor. So, next time you're in need of window treatments, remember the name – Crazy Joe's Drapery.