Motorized Drapes
In today's fast-paced, tech-driven world, convenience is highly valued. As such, smart home solutions have become increasingly popular, with homeowners trying to find ways to make their lives easier and more efficient. Among these solutions, the rise of motorized drapes on sale at Crazy Joe's Drapery and Blinds has gained significant attention.
Motorized drapes, also known as automated window treatments, offer a range of benefits that stretch beyond merely making your life more comfortable. They can significantly enhance your home's aesthetic appeal, provide better control over natural light, and even improve energy efficiency. So, if you've been considering upgrading your home with smart solutions, motorized drapes from Crazy Joe's Drapery and Blinds should be at the top of your list.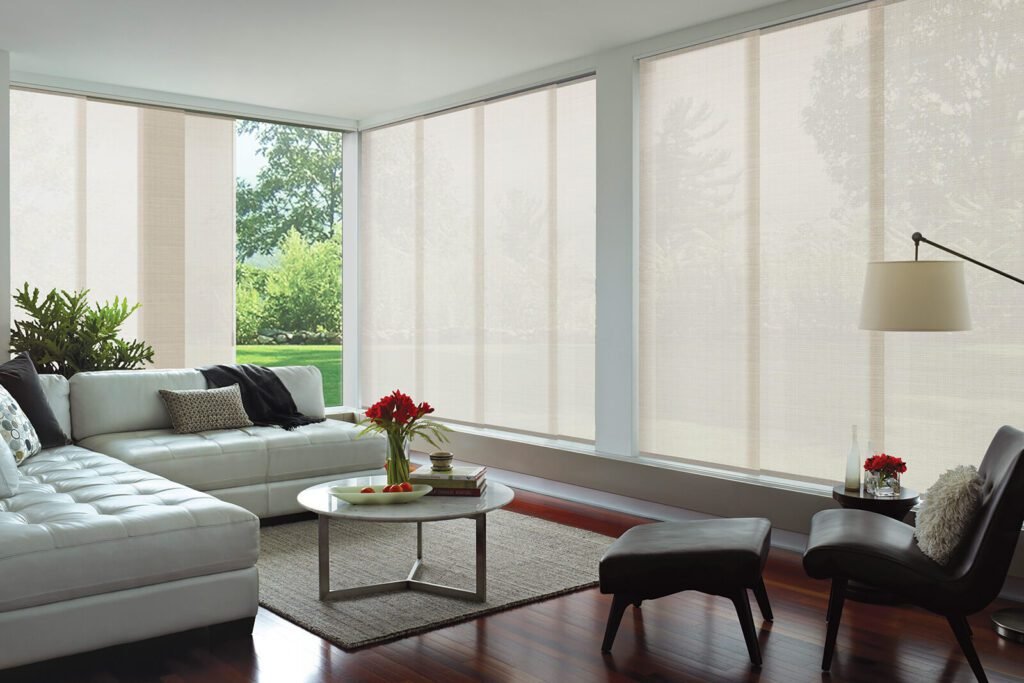 Crazy Joe's Drapery and Blinds
At Crazy Joe's Drapery and Blinds, we are committed to providing high-quality motorized drapes at affordable prices. Our Motorized Drapes On Sale are not just functional; they also add a touch of elegance and sophistication to any room.
A key advantage of installing motorized drapes is the ease of operation. With the touch of a button, you can control the amount of light entering your room. This is especially beneficial for large windows or hard-to-reach places. No more struggling with cords or chains; motorized drapes offer a seamless and effortless solution.
Moreover, our motorized drapes provide a higher level of privacy. With automated window treatments, you can easily adjust your drapes at any time, ensuring that you have complete control over your privacy.
Automated Window Treatments
Energy efficiency is another significant benefit of motorized drapes. By efficiently managing the amount of sunlight entering your room, these smart drapes can help maintain a suitable temperature, reducing the reliance on air conditioning or heating systems. This, in turn, can help lower your energy bills.
At Crazy Joe's Drapery and Blinds, we understand that every home is unique. That's why we offer a wide range of styles, colors, and fabrics for our motorized drapes. Whether your style is traditional, contemporary, or somewhere in between, we have the perfect set of motorized drapes for you.
Smart Home Solutions
Our motorized drapes can be integrated into your existing smart home system. This means you can control your window treatments through your smartphone, tablet, or even voice control devices like Amazon Alexa or Google Home. Imagine being able to close your drapes without leaving your bed or even while you're away from home. The convenience is simply unparalleled.
We are dedicated to providing our customers with the best service and products. Our Motorized Drapes On Sale are all about bringing comfort, convenience, and style into your life. And to make things even better, we offer professional installation services. Our team of experts will ensure your new motorized drapes are installed correctly and functioning as they should.
Affordable Motorized Drapes
In conclusion, motorized drapes from Crazy Joe's Drapery and Blinds are an excellent investment for anyone looking to enhance their home's comfort, privacy, and overall aesthetic appeal. With our Motorized Drapes On Sale, updating your home with smart technology has never been more affordable. Visit us today to explore our wide variety of motorized drapes and discover the difference they can make in your home.
Crazy Joe's Drapery and Blinds is here to make your home smarter, more stylish, and more comfortable with our affordable Motorized Drapes On Sale. Don't miss out on this opportunity to transform your home with high-quality, automated window treatments.