Motorized Curtains
Step into the world of convenience and elegance with Motorized Curtains On Sale at Crazy Joe's Drapery and Blinds. For years, we have been committed to bringing comfort and style to homes and offices with our range of top-quality, affordable window treatments. Now, we introduce yet another innovation that continues to make us the ultimate destination for all your window furnishing needs – motorized curtains!
In the ever-evolving world of technology, smart home enhancements have become a standard feature in modern living. And, among these advancements, motorized window treatments have asserted their dominance. They offer an amalgamation of convenience, luxury, and style that is hard to resist, and at Crazy Joe's Drapery and Blinds, you can now find Motorized Curtains On Sale!
Motorized curtains exude an air of sophistication and modern elegance. They effortlessly elevate the aesthetic appeal of any space they're in. Whether you have a minimalistic, contemporary, or rustic decor, motorized curtains can seamlessly blend in, enhancing your overall interior design.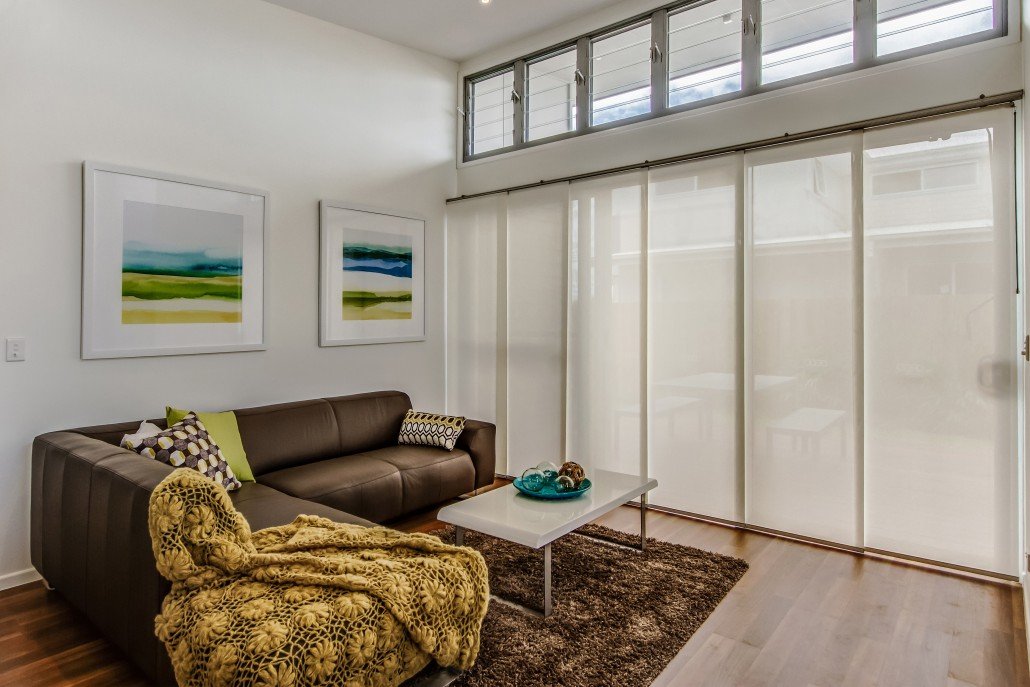 Crazy Joe's Drapery and Blinds
The convenience factor is another significant advantage of motorized curtains. With just a click of a button, you can control the amount of light entering your room. Say goodbye to the tiresome effort of manually drawing your curtains and welcome the ease of automation.
Motorized curtains from Crazy Joe's Drapery and Blinds come with a remote control, and some models can even be connected to your smartphone, allowing you to control your curtains from anywhere at any time. This feature is incredibly useful when you're not at home but want to maintain the illusion of occupancy for security purposes.
In addition to convenience and aesthetics, motorized curtains also contribute to energy efficiency. By controlling the amount of light and heat entering your space, you can significantly reduce your energy consumption and, in turn, lower your utility bills.
Motorized Window Treatments
Now that we've highlighted the benefits, let's tell you why Crazy Joe's Drapery and Blinds is the perfect place for your motorized curtain needs.
At Crazy Joe's Drapery and Blinds, we prioritize quality and customer satisfaction. Our Motorized Curtains On Sale are not just affordable; they are crafted from the finest materials that ensure durability and reliability. We offer a wide range of styles, colors, and textures to suit your distinct taste and decor.
Our expert team is always ready to assist you in choosing the perfect motorized curtains for your home or office. We provide professional installation services and warranty on our products, ensuring you have a seamless and worry-free shopping experience.
Smart Home Curtains
Step into the future of window treatments with Motorized Curtains On Sale at Crazy Joe's Drapery and Blinds. Visit our showroom today or explore our collections online. Enjoy the blend of sophistication, convenience, and energy efficiency that our motorized curtains bring, all at an affordable price.
Choosing Crazy Joe's Drapery and Blinds for your motorized curtains means choosing a lifestyle of convenience and style. We invite you to experience the difference with us. Don't miss out on our Motorized Curtains On Sale – it's the perfect opportunity to transform your living or workspace.
So, wait no more. Bring home the fusion of luxury and technology with our motorized curtains and take a step towards making your home a smart home. Join the revolution today!