Motorized Drapery
Article: Immerse yourself in an ambiance of luxury with motorized curtains in Richmond Hill from none other than Crazy Joe's Drapery and Blinds. Harness the convenience of technology and enhance your home's aesthetic value with our top-tier window treatments. We offer a wide selection of custom-made drapery and automated blinds to transform your home into a hub of smart automation and refined elegance.
At Crazy Joe's Drapery and Blinds, we believe in merging sophistication with technology to create an environment that complements your lifestyle. Our motorized curtains in Richmond Hill are the epitome of this belief. Not only do they add an exquisite touch to your decor, but they also offer an unparalleled level of convenience. With a simple touch of a button, you can adjust your curtains to control the amount of natural light entering your space.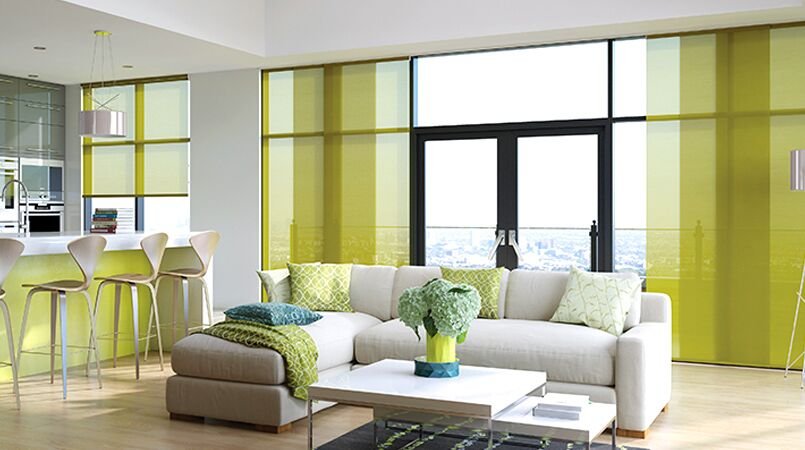 Crazy Joe's Drapery and Blinds
The beauty of our custom-made drapery is its versatility. Whether you're aiming for a classic, modern, or eclectic interior design, our team of experienced professionals will help you select the perfect fabric, pattern, and design to harmonize with your existing decor. With Crazy Joe's Drapery and Blinds, you can rest assured that your motorized curtains will be a perfect blend of functionality and style.
One of the key features that sets our motorized curtains in Richmond Hill apart is their integration with smart home automation systems. You can schedule your curtains to open and close at certain times of the day, ensuring your home is bathed in natural light when you want it and providing privacy when you need it. Plus, this automated system is a surefire way to help manage your energy costs more efficiently.
Luxury Window Treatments
Our journey doesn't stop at the design and installation of your motorized curtains. At Crazy Joe's Drapery and Blinds, we believe in offering a comprehensive service that extends to after-sales support. Our team of experts is always available to assist you with any troubleshooting or maintenance issues you may have with your automated blinds.
Choosing Crazy Joe's Drapery and Blinds for your motorized curtains in Richmond Hill means you're not just investing in an elegant home upgrade. You're also investing in a product that is durable, reliable, and designed to enhance your everyday living experience. All our products are rigorously tested for quality and durability to ensure they stand the test of time.
Experience the seamless integration of luxury, convenience, and technology with motorized curtains from Crazy Joe's Drapery and Blinds in Richmond Hill. Allow us to help you elevate your home decor while redefining your living experience with our range of smart, motorized window treatments.
Smart Home Automation
Visit our showroom today or connect with us online to explore our vast selection of motorized curtains and blinds. Let us help you realize the potential of your space with our custom-made drapery, designed to your specifications and crafted to perfection.
In conclusion, by choosing Crazy Joe's Drapery and Blinds, you step into a world where quality meets innovation. Our motorized curtains in Richmond Hill are more than just window treatments; they're a testament to our commitment to providing exceptional products and outstanding customer service. Transform your home with a touch of luxury and convenience today and experience the Crazy Joe's Drapery and Blinds difference.