Motorized Blinds
Introducing an unprecedented fusion of innovation and luxury in interior decor – Motorized Blinds Richmond Hill, courtesy of the renowned Crazy Joe's Drapery and Blinds. Bringing you not just a product but a lifestyle, these automated window treatments will redefine your living experience.
Motorized blinds are the new age answer to traditional window treatments. They offer convenience, safety, and an added touch of luxury to your home or office. With the push of a button, you can control the amount of light entering your space, thereby creating the perfect ambiance. These blinds are especially useful for hard-to-reach windows or large, heavy drapes that can be a hassle to manually manage.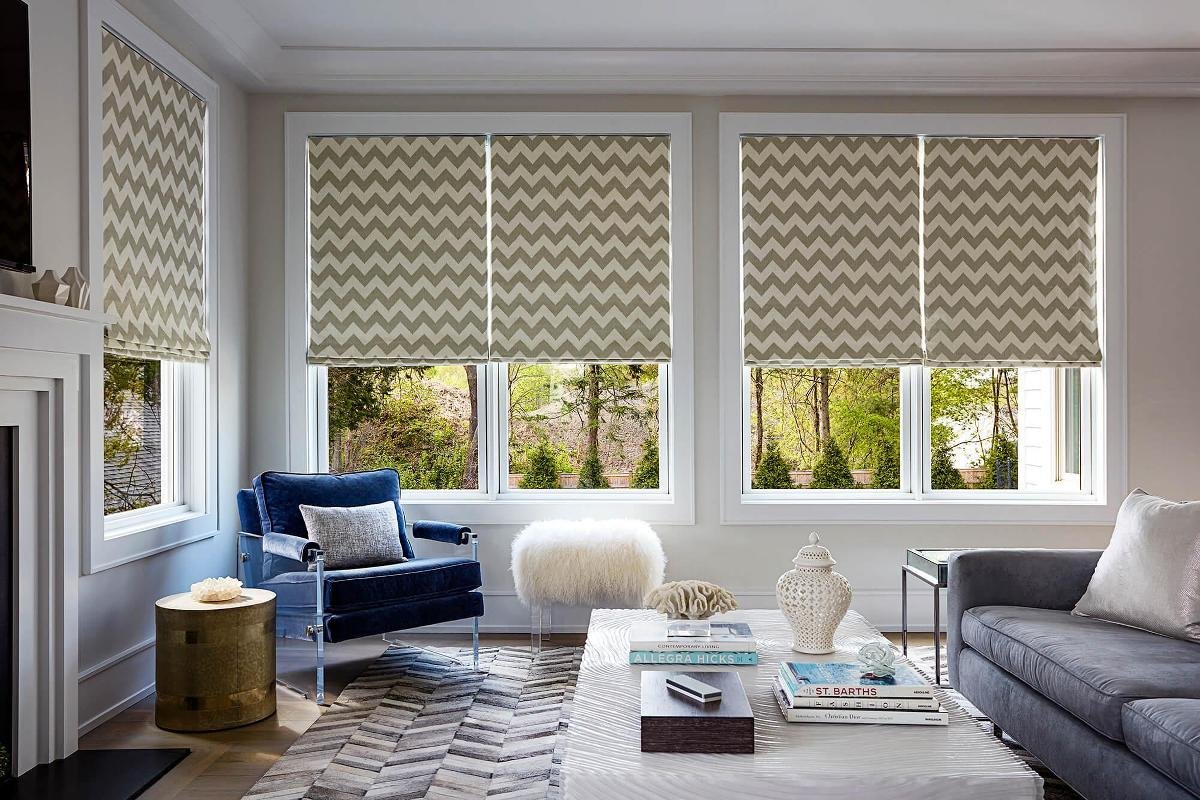 Crazy Joe's Drapery and Blinds
At Crazy Joe's Drapery and Blinds, we are committed to providing our Richmond Hill clients with the best motorized blinds solutions. With over 50 years of experience in the industry, we understand what our clients need. Our extensive range of motorized blinds features designs to cater to a wide variety of tastes and preferences.
What sets our Motorized Blinds Richmond Hill apart is their unique blend of style and technology. Our blinds are not just items of utility but works of art that can completely transform the look and feel of your space. Whether you prefer subtle and minimalistic designs or want something more extravagant, Crazy Joe's Drapery and Blinds has got you covered.
We offer a diverse selection of fabrics, designs, and colours to choose from. You can opt for light-filtering fabrics for a softer look or blackout fabrics for complete privacy. With our motorized blinds, you have complete control over your space's aesthetics and privacy.
Luxury Blinds
Not only do our blinds look good, but they are also extremely efficient and easy to use. With the touch of a button, you can adjust your blinds to let in the perfect amount of sunlight, or to completely block it out. This simple yet effective functionality makes Motorized Blinds Richmond Hill the perfect addition to any modern home or office.
Crazy Joe's Drapery and Blinds is committed to delivering quality products and exceptional customer service. We believe that buying blinds should be an enjoyable experience, and we strive to make it exactly that. Our team of professionals will guide you through the entire process, from selecting the perfect blinds to installing them at your place.
Automated Window Treatments
Whether you are looking to revamp your space or install new blinds, the team at Crazy Joe's Drapery and Blinds will work with you to understand your needs and deliver a solution that perfectly suits your style, budget, and preferences.
Our commitment to quality and customer satisfaction has made us a top choice for Motorized Blinds Richmond Hill. We take pride in our reputation and continually strive to exceed our customers' expectations. When you choose Crazy Joe's Drapery and Blinds, you choose luxury, innovation, and exceptional service.
Modern Home Decor
To experience the magic of motorized blinds, visit our showroom in Richmond Hill, or book an appointment with one of our experts. We are excited to help you embark on your journey towards a more stylish and comfortable living experience.
Motorized Blinds Richmond Hill by Crazy Joe's Drapery and Blinds is not just a product. It's an experience, a lifestyle. It's the perfect blend of style, convenience, and luxury. Experience it today.