Motorized Drapes
Crazy Joe's Drapery and Blinds is revolutionizing window treatments in Richmond Hill with stylish and innovative Motorized Drapes. Being at the forefront of home decor trends, we understand how custom drapery can transform the look and feel of any room, adding a touch of elegance and sophistication. However, with the advent of smart home technologies, we're taking things one step further with automated window treatments that seamlessly integrate into your home's automation system.
Gone are the days when you had to manually open and close your drapes. With Motorized Drapes in Richmond Hill from Crazy Joe's Drapery and Blinds, you can control your window coverings at the touch of a button or a simple voice command.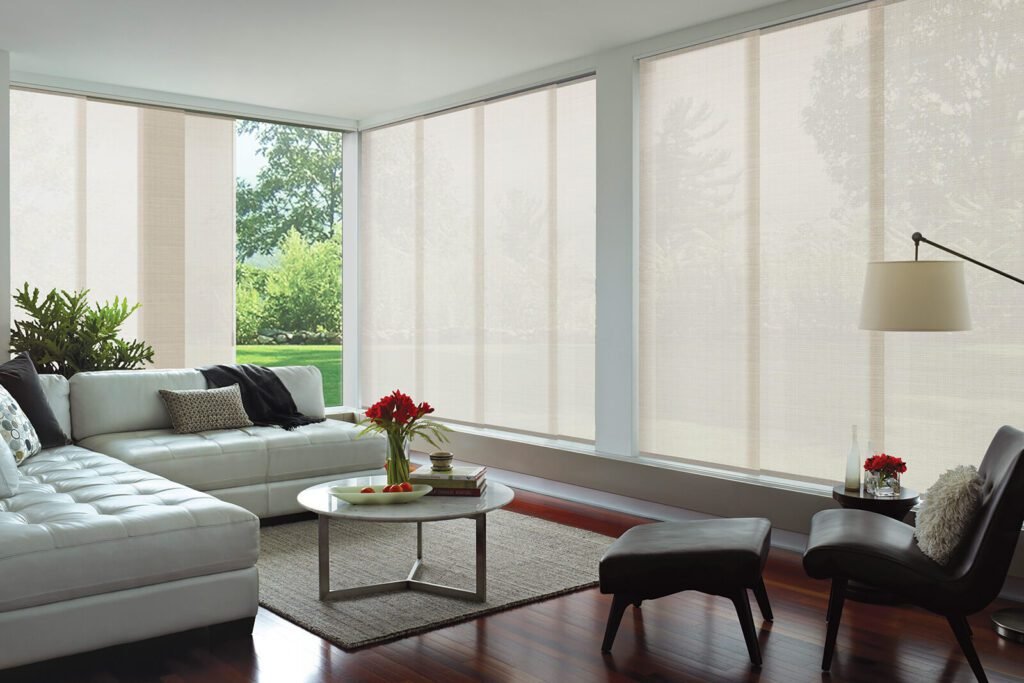 Crazy Joe's Drapery and Blinds
Our motorized drapes not only provide convenience but also a level of safety that traditional window coverings cannot offer. They eliminate the need for cords, making them a safer option for homes with children or pets. Plus, our Motorized Drapes Richmond Hill are incredibly energy efficient, helping to keep your home warmer in the winter and cooler in the summer by automatically adjusting to the sun's position.
At Crazy Joe's Drapery and Blinds, we believe that your window coverings should be as unique as you are. That's why we offer custom drapery services in Richmond Hill. Our team of experienced designers will work closely with you to create personalized motorized drapes that complement your home's interior design perfectly.
From choosing the perfect fabric, pattern, and color to incorporating the right motorization technology, we ensure that your new window treatments are tailored to your exact specifications.
Automated Window Treatments
One of the significant advantages of our Motorized Drapes in Richmond Hill is their ability to integrate into smart home systems. Whether you have Google Home, Amazon Echo, or any other smart home device, you can easily control your window coverings using your voice or through a dedicated app.
Imagine the convenience of scheduling your drapes to open at sunrise to let in natural light and close at sunset to maintain your privacy. Or perhaps you'd like to create a movie-watching setting where your drapes automatically close when you're ready to start the film. With Crazy Joe's Drapery and Blinds' motorized drapes, the possibilities are endless.
At Crazy Joe's Drapery and Blinds, we're passionate about providing our customers with top-quality window coverings that enhance the beauty of their homes. Our Motorized Drapes in Richmond Hill are no exception.
Smart Home Integration
When you choose us, you're choosing a trusted local company with over 45 years of experience in the industry. We pride ourselves on our exceptional customer service, ensuring that every step of the process, from selection to installation, is handled with the utmost care and attention to detail.
Give your home a smart makeover with our Motorized Drapes in Richmond Hill. Connect with us today to learn more about our innovative window treatments and custom drapery options. Discover the Crazy Joe's Drapery and Blinds difference — where style and technology meet to create the perfect blend of elegance, convenience, and utility in your home decor.