CALL CRAZY JOE'S FOR THE BEST PRICING.  647-878-4459
USE OUR FORM TO GET A BEST QUOTE
Introduction
Custom drapery is the perfect way to add a personal touch to your home. The expert staff at Crazy Joe's will help you choose from our vast selection of fabrics and styles, including custom window treatments, luxury blinds and window shades.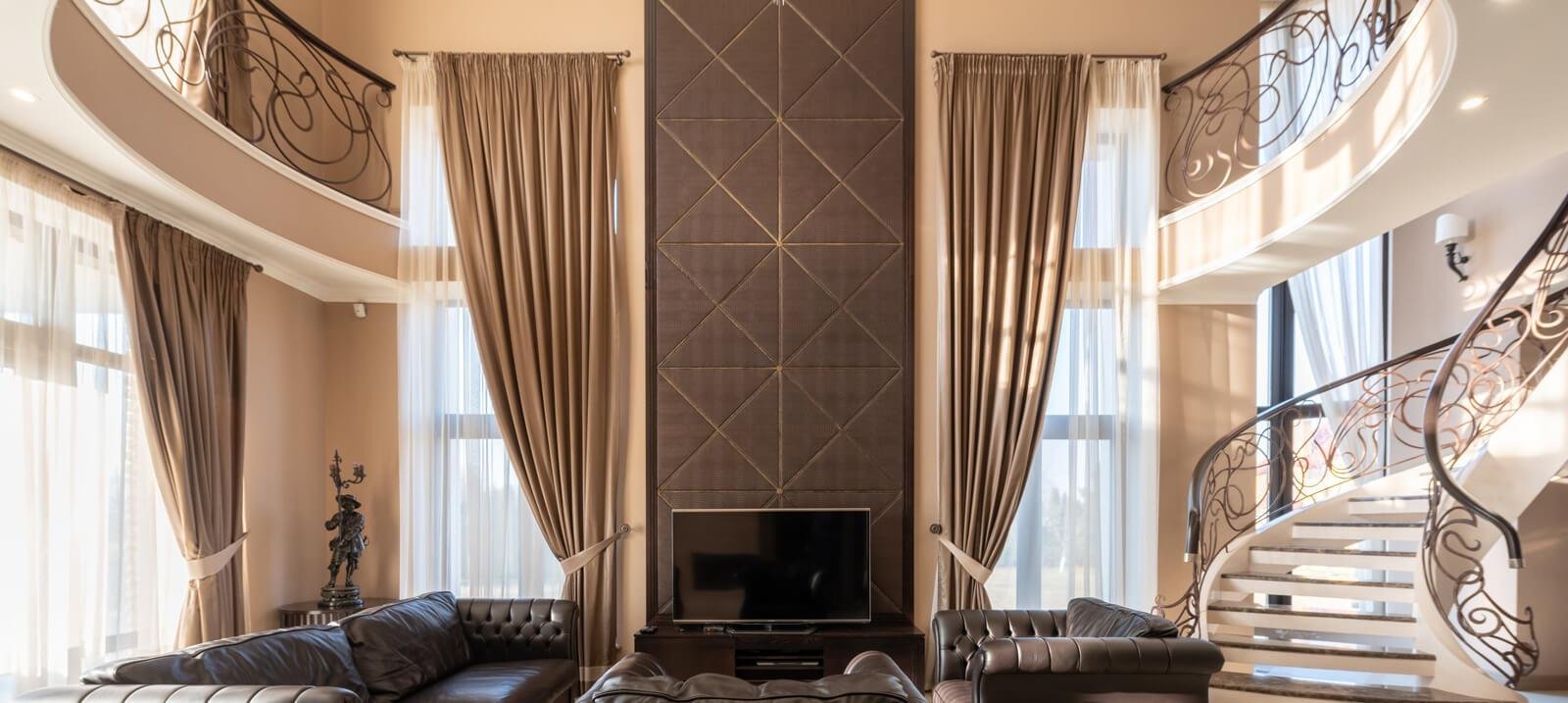 Custom Drapery
Custom drapery is the perfect way to make your windows shine. Each window is unique, and our experts will make sure that your custom drapery reflects that. We have a wide range of fabrics and colours available for you to choose from so you can get exactly what you want.
We also offer custom made curtains which will complement the style of your home perfectly. These are designed specifically for each window in order to create the best look possible. There are many different styles available so you can find something that suits both your taste and budget!
Finally, if you need blinds or shades installed we have some great options as well! For example: luxury custom made blinds and custom made window shades by Crazy Joe's – they're very popular among homeowners because they provide excellent protection against sunlight while still looking stylish!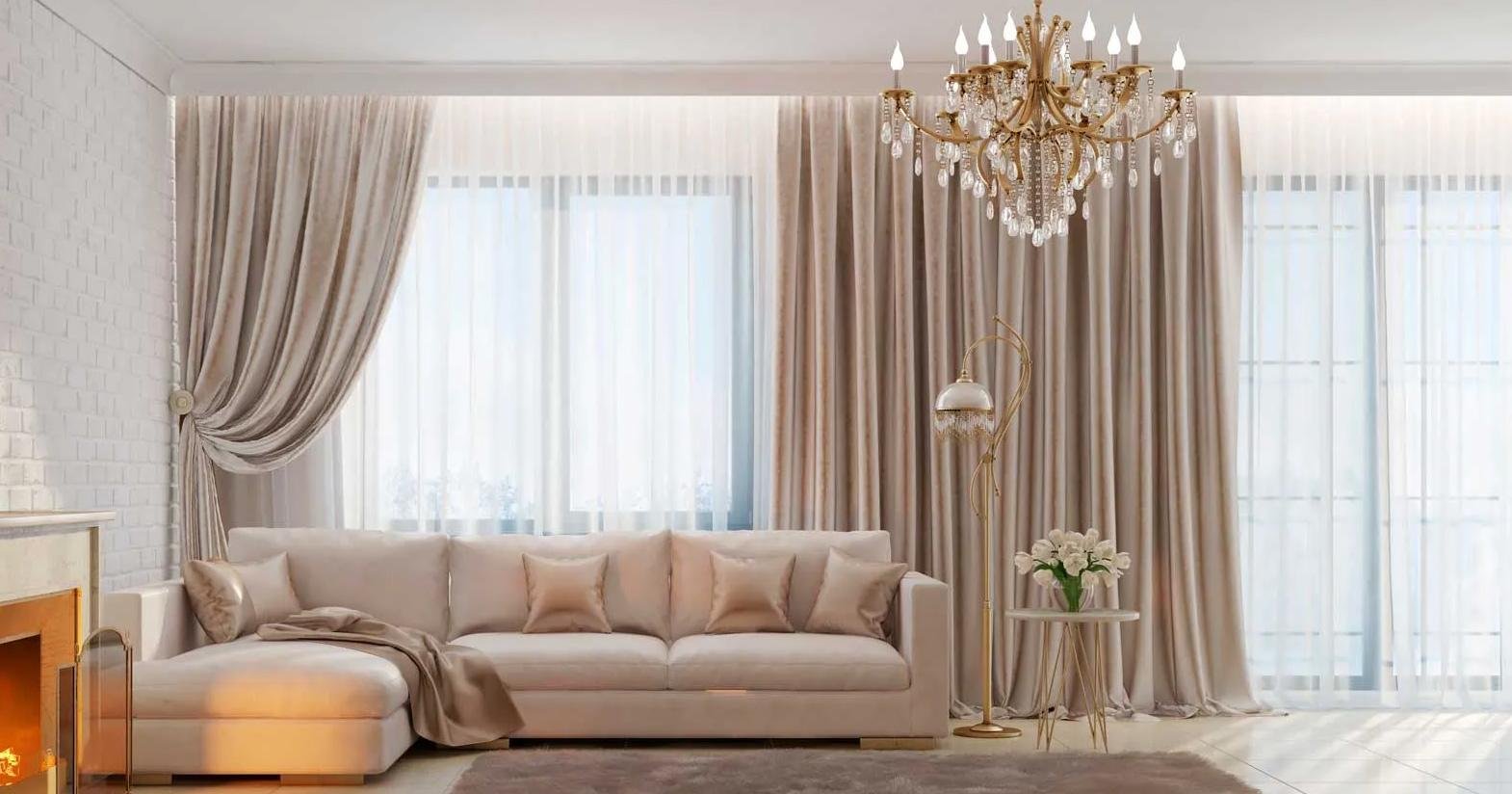 Custom Window Treatments
Custom window treatments are a great way to add style and personality to your home.
They're also a great way to enhance the value of your home, as they can make it look more stylish, modern and luxurious.
We have many different styles available for you to choose from: custom curtains, custom drapery and luxury blinds & window shades. For each type of window treatment we provide an extensive selection of materials so that you can find just what you want in terms of color, texture and pattern.
Custom curtains are the best way to ensure you get the right fit and look. With the help of our skilled team of designers, we can make custom window treatments in any color or pattern to match your home's decor, whether it be contemporary or traditional. Custom curtains can be made to fit any window or door, including sliding glass doors and French doors; even if you have a bay window! We have over 20 years experience working with draperies and curtains so we're confident that no matter what your needs may be we can find something that works for you.
Custom Made Drapery
Custom made drapery and curtains can be an excellent way to give your home a unique feel. Whether you're looking for casual, traditional or modern window treatments, custom drapery is the perfect choice.
Custom-made drapes are exactly what they sound like: they're tailored specifically to fit windows in your home. When you order custom drapes, there are no precut sizes available at all; instead, each curtain panel is measured specifically for your windows by our expert staff. This ensures that every inch of fabric will fit perfectly on its first use!
Custom blinds work similarly—no matter what size or shape window you have in mind (or even if it's an odd shape), we'll measure the space and create a set of blinds just right for it! Our selection includes many different styles so that no matter what look you want or budget considerations are important to you (even if they aren't!), we're sure there will be something perfect here for everyone!
We also offer luxury window shades as another option when considering how best to dress up any room with its own personality while still looking stylish without breaking the bank when compared against other options such as curtains or roman shades which tend toward being more expensive than other types due their material type being typically silkier while still providing similar functionality
Luxury Blinds and Window Shades
Luxury Blinds and Window Shades:
Custom made drapery, custom made curtains and luxury window treatments are offered by our company. We have a wide selection of fabrics for you to choose from and our drapery experts will guide you through the process of designing your own custom curtain styles.
Highest Quality Materials and Craftsmanship
Our drapes are made to your specifications. We use high quality materials and craftsmanship to create a truly custom-made drapery that will be unique to your home.
Our expert staff can help you find the perfect style for any room, including:
Custom window coverings for any space in your house – Whether it's a formal dining room or lively family room, our team of experts will create window treatments that reflect both your personal taste and the unique characteristics of each room in your home.
Custom made drapery – From floor-length curtains to elegant table cloths, we can create beautiful window treatments using luxurious fabrics in patterns as varied as our clients' creativity!
Conclusion
If you're looking for custom drapery that will match your style and bring a touch of elegance to your home or office, look no further than the experts at Luxury Blinds & Window Shades. We offer an array of beautiful fabrics and styles so you can find one that suits your needs perfectly. Whether you want traditional curtains or modern blinds—or anything in between—we have what it takes to create something unique.
CALL CRAZY JOE'S FOR THE BEST PRICING.  647-878-4459
USE OUR FORM TO GET A BEST QUOTE