Luxury Blinds for New Homes
When it comes to adding the finishing touch to the decor of new homes, nothing beats the grandeur and elegance of luxury blinds. They not only enhance the aesthetic appeal of your living space but also offer privacy and light control. If you're in Toronto and looking for high-quality window treatments that add an extra touch of opulence to your home, Crazy Joe's Drapery and Blinds is your go-to choice.
Crazy Joe's Drapery and Blinds, a trusted name for luxury blinds in Toronto, offers an extensive range of trendy and stylish window treatments. Whether you're moving into a new home or want to upgrade your current abode, you'll find the perfect blend of functionality, style, and luxury in our collection.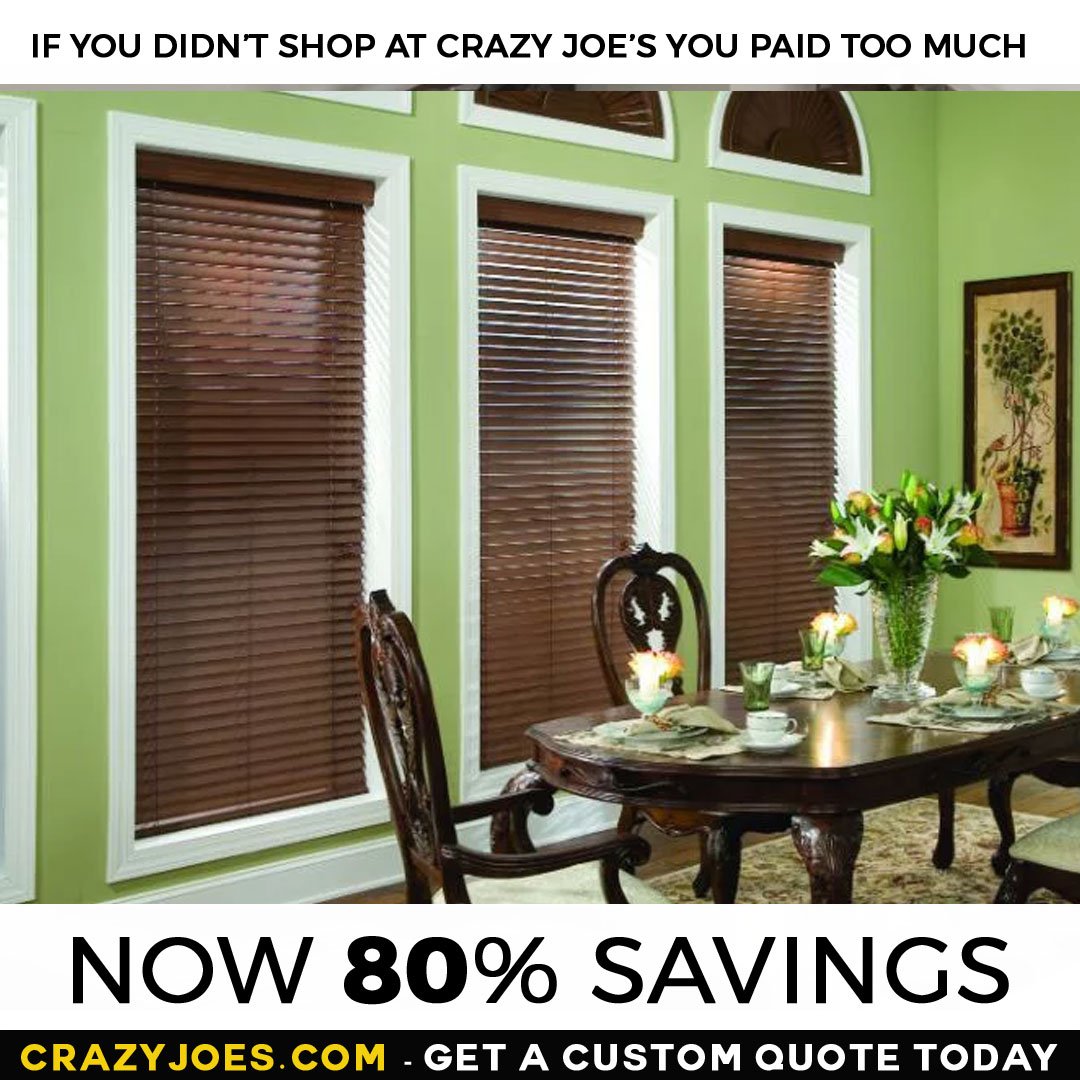 Crazy Joe's Drapery and Blinds
Our selection of luxury blinds boasts a range of designs, fabrics, and colors to suit every taste and home decor. From warm wood blinds that offer a rustic charm to sleek aluminum blinds that give a modern touch, Crazy Joe's Drapery and Blinds has something for everyone.
One of the best things about luxury blinds is their customizability. At Crazy Joe's Drapery and Blinds, we believe in offering our clients a personalized touch. We understand that each home is unique, and so are the preferences of the homeowners. Therefore, we provide custom luxury blinds that can be tailored according to your specific requirements.
Crazy Joe's Drapery and Blinds also offers professional installation services to ensure that your blinds fit perfectly and function optimally. Our team of experienced professionals is committed to providing you with a hassle-free and enjoyable experience. They will guide you through the entire process, from choosing the right blinds to installing them effectively in your new Toronto home.
Luxury Blinds
We take pride in our top-notch customer service and strive to exceed our clients' expectations. Our goal is not just to sell blinds but to provide a transformational experience that enhances the beauty and luxury of your home.
In addition to their aesthetic appeal, luxury blinds also offer several practical benefits. They can control the amount of light entering your home, providing perfect ambiance at any time of the day. They can also provide a layer of insulation, keeping your home warm in the winter and cool in the summer, thus increasing energy efficiency.
Quality is paramount at Crazy Joe's Drapery and Blinds. We believe that luxury is not just about looks, but also about longevity and durability. Our luxury blinds are designed to withstand the test of time, providing you with lasting beauty and functionality.
New Homes
When you choose Crazy Joe's Drapery and Blinds for your window treatments, you are not just buying a product, but a promise of luxury, quality, and excellent customer service. We are committed to providing our clients with the best possible experience, from the moment they step into our store until they see their new blinds perfectly installed in their homes.
Add a stunning touch to your new home in Toronto with Crazy Joe's luxury blinds. Experience the perfect blend of style, quality, and functionality that our blinds offer. Visit our store or contact us today to explore our extensive range of luxury blinds and to experience the Crazy Joe's difference.
In conclusion, when it comes to outfitting new homes in Toronto with luxury blinds, Crazy Joe's Drapery and Blinds sets the standard. With our wide selection, excellent customer service, and commitment to quality, you can rest assured that you're making a wise investment that adds value and charm to your new home. Discover the delight of luxury blinds with Crazy Joe's Drapery and Blinds. Let us turn your new house into a luxurious and comfortable home.