In the heart of Toronto, there is a drapery showroom that redefines the definition of elegance and sophistication when it comes to window treatments. Welcome to Crazy Joe's Drapery, a place where handmade drapes are not just a piece of fabric, but a work of art. Known for its exceptional design, quality, and craftmanship, Crazy Joe's Drapery is a one-stop shop for those seeking unique, customized window treatments.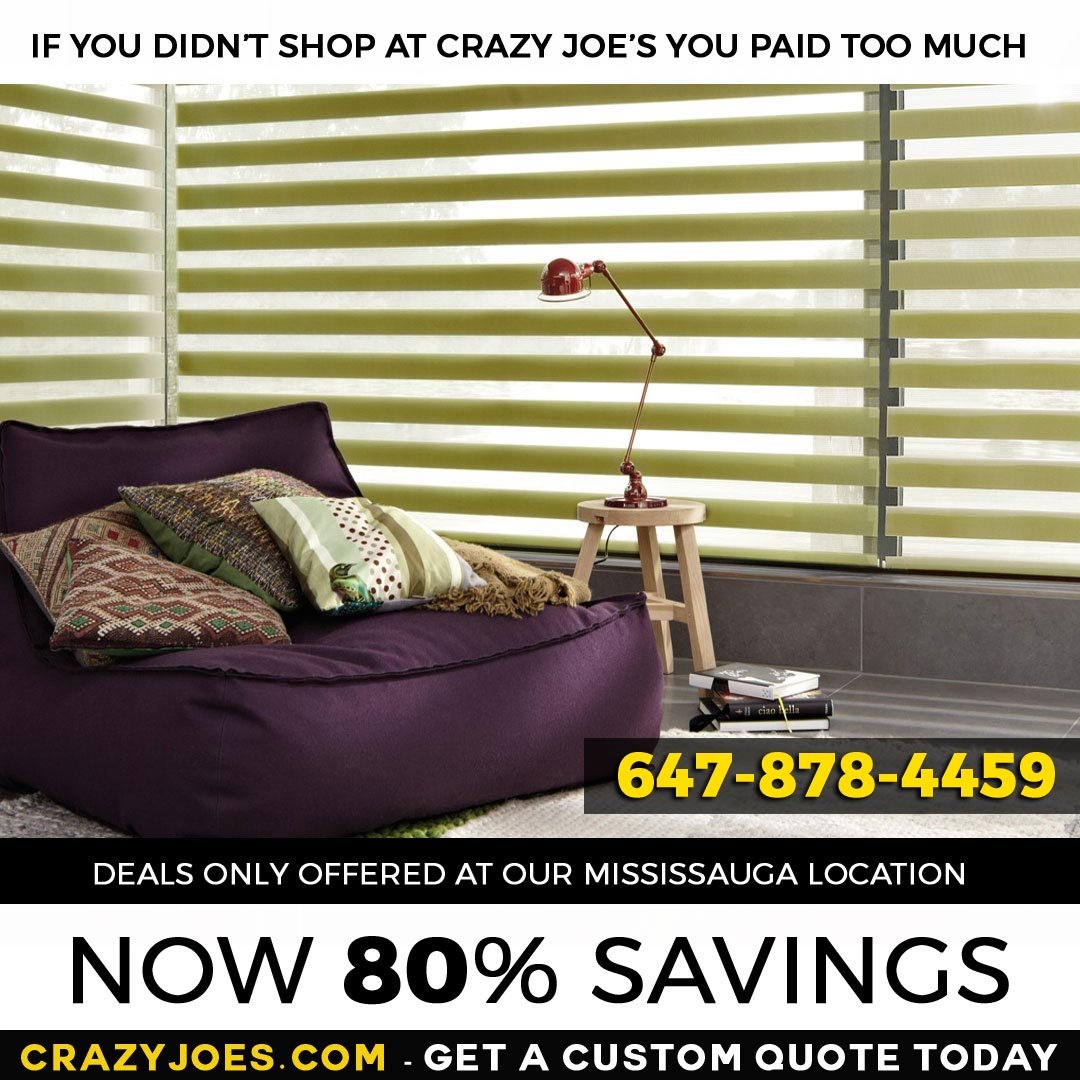 Unveiling the Artistry of Handmade Drapes at Crazy Joe's Drapery Toronto
The magic of Crazy Joe's Drapery lies in the intricate details of its handmade drapes. Each piece is meticulously crafted by skilled artisans, using traditional methods that have been passed down through generations. From choosing the finest materials, to cutting, stitching, and finishing, every step of the process is done with utmost care and precision. These drapes are not mass-produced; they are individually tailored to meet the specific needs and preferences of each customer.
The artistry of Crazy Joe's handmade drapes is evident in the stunning designs and patterns that adorn each piece. From classic to contemporary, the variety of styles is simply breathtaking. The drapes are also available in a wide range of colours, textures, and fabrics, allowing customers to choose the perfect match for their interior décor. But what sets Crazy Joe's apart from other drapery stores is the ability to create custom designs. If you have a specific design in mind, the artisans at Crazy Joe's can bring it to life.
Crazy Joe's Drapery has been at the forefront of the bespoke window treatments trend in Toronto. The rise of customized, handmade drapes reflects a growing desire among homeowners for unique, high-quality home furnishings. At Crazy Joe's, customers are not just buying drapes; they are investing in a piece of art that enhances the beauty and ambiance of their homes.
The journey inside Crazy Joe's Drapery is an experience in itself. As you step into the showroom, you are greeted by a vast array of stunning drapes, beautifully displayed in a myriad of styles and colours. The friendly and knowledgeable staff are always on hand to assist, offering expert advice on everything from design and fabric selection, to measuring and installation.
The success of Crazy Joe's Drapery is a testament to the quality and craftmanship of its handmade drapes. With a reputation for excellence and a commitment to customer satisfaction, Crazy Joe's continues to set the benchmark for bespoke window treatments in Toronto and beyond.
In the world of interior design, Crazy Joe's Drapery stands out as a beacon of quality, innovation, and artistry. Whether you're seeking classic elegance or cutting-edge design, Crazy Joe's has the perfect handmade drapes to transform your space. Step into the world of Crazy Joe's and discover the artistry of handmade drapes. Visit Crazy Joe's Drapery in Toronto, where every drape tells a story, and every story is a work of art.