Installation of Motorized Drapes
In the realm of home decor and innovative solutions, Motorized Drapes from Crazy Joe's Drapery and Blinds have gained significant popularity. These technologically advanced window treatments are providing an unmatched level of convenience and luxury, transforming the way we manage light and privacy in our homes. This article explores the benefits of motorized drapes, installation process, and why you should consider choosing Crazy Joe's Drapery and Blinds for your motorized window treatments.
Motorized drapes are an excellent example of smart home living. They let you control your window treatments at the touch of a button, or even through voice commands if integrated with a smart home system. Gone are the days of struggling with cords or rods to adjust drapes. Modern technology now allows you to control your drape's position from your favourite armchair or even from your bed.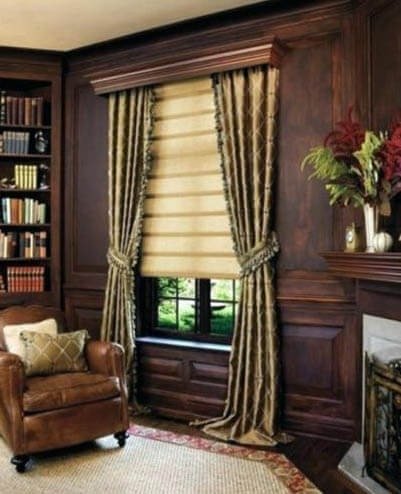 Crazy Joe's Drapery and Blinds
Motorized drapes offer several benefits and conveniences. Firstly, they allow for easy operation, perfect for large windows or hard-to-reach places. Secondly, the smooth and consistent movement of motorized drapes adds an element of sophistication and elegance to any room. Plus, they're an ideal solution for people with mobility limitations.
Automated drapes also provide better control over lighting and privacy, ensuring the comfort of your home environment. They can be set on timers to open and close at specific times, proving beneficial for energy saving and home security. And if that wasn't enough, they significantly reduce wear and tear on your drapes since the motorized system reduces the need for manual adjustment.
Motorized Window Treatments
When it comes to choosing a provider for your motorized drapes, Crazy Joe's Drapery and Blinds stands out for several reasons. With over four decades of experience, we offer a vast selection of styles and fabrics to choose from, ensuring that you find the perfect match for your room's aesthetics.
Our team of experts is skilled in the installation of motorized drapes, guaranteeing a seamless transition from your traditional window treatments. We provide detailed guidance on the operation and maintenance of your new motorized drapes, ensuring that you experience their benefits to the fullest.
Furthermore, at Crazy Joe's Drapery and Blinds, we prioritize customer satisfaction. We understand that every home is unique, and our consultants are dedicated to providing personalized solutions that align with your specific needs and preferences.
Automated Drapes
Installing motorized drapes might seem like a daunting task, but at Crazy Joe's Drapery and Blinds, our process is streamlined and stress-free. Our team begins by understanding your requirements and recommending the best motorized drape solutions that meet your needs.
Next, we take precise measurements of your windows to ensure perfect fit and function. The installation process is carried out by our skilled technicians, who will integrate the motorized system flawlessly into your existing decor. Once installed, they'll walk you through the features and operations of your new motorized drapes, so you can start enjoying the convenience right away.
Smart Home Living
Motorized drapes bring a touch of elegance and convenience to your home. They provide superior control over your home's lighting and privacy while adding a modern touch to your decor. So, if you're ready to experience the future of home decor, contact Crazy Joe's Drapery and Blinds to explore our wide selection of motorized window treatments. Trust us to bring the luxury and convenience of motorized drapes to your doorstep.