Motorized Curtains
In the ever-evolving world of home décor and automation, one innovation that is taking the industry by storm is motorized curtains. Oakville residents are increasingly embracing this fantastic blend of technology and convenience offered by Crazy Joe's Drapery and Blinds. Whether you're looking to revamp your home's look or seeking a smart, efficient solution to manage daylight, Crazy Joe's Drapery and Blinds has got your back with our range of Motorized Curtains in Oakville.
Motorized curtains, also known as automated window treatments, have quickly become a popular choice among homeowners for their convenience, style, and smart home integration capabilities. By choosing Crazy Joe's Drapery and Blinds for your motorized curtains in Oakville, you can relax knowing that you're investing in superior quality products that combine aesthetics with functionality.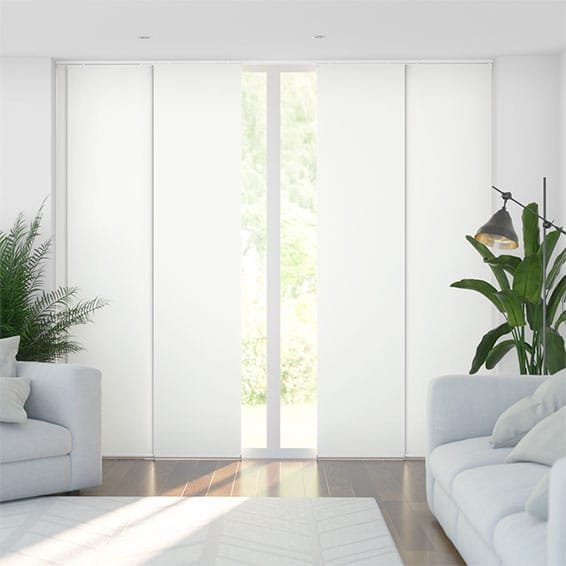 Crazy Joe's Drapery and Blinds
Our motorized curtains allow you to control your window treatments with just a click of a button, eliminating the need for manual adjustments. Imagine waking up in the morning and opening your curtains without leaving the comfort of your bed, or closing your living room curtains from your kitchen while preparing dinner. The convenience offered by these automated window treatments is unparalleled.
At Crazy Joe's Drapery and Blinds, we understand the importance of home personalization. That is why we offer customized drapery solutions, allowing you to select your preferred style, color, and fabric. Our expert designers will work closely with you to create the perfect motorized curtains that complement your home's interior, while our professional installation team guarantees a seamless setup process.
Automated Window Treatments
Integrating our motorized curtains with your smart home system is a game-changer. It gives you the power to control your window treatments through voice commands or pre-set schedules. Imagine the luxury of having your curtains automatically open to greet the morning sun or close as dusk sets in without lifting a finger. This smart home integration also enhances your home's energy efficiency by allowing you to control the amount of sunlight entering your home, thus helping to regulate indoor temperatures.
Investing in motorized curtains from Crazy Joe's Drapery and Blinds is not just about convenience and home automation; it's also about enhancing your home's aesthetic appeal. Our motorized curtains in Oakville are designed to be sleek and sophisticated, adding a touch of elegance and modernity to any room. They are available in a variety of designs, from classic and traditional to modern and contemporary, ensuring that there's a perfect fit for every home.
Customized Drapery
But why choose Crazy Joe's Drapery and Blinds for your Motorized Curtains in Oakville? As a reputable and experienced provider of window treatments, we are committed to offering superior customer service and high-quality products. We understand that every home is unique, and so are the needs of homeowners. That's why we offer personalized consultations to understand your preferences and needs better, ensuring that we deliver the perfect motorized curtains solution for your home.
In conclusion, the inclusion of motorized curtains is a stylish and practical upgrade to any home. With benefits such as convenience, smart home integration, aesthetic appeal, and energy efficiency, these automated window treatments are the future of home décor. In Oakville, Crazy Joe's Drapery and Blinds is the go-to provider for top-quality, customized motorized curtains that meet your needs and enhance your home. Experience the magic of automation and style with our motorized curtains today!