Luxury Drapes
Transform your living space into a sophisticated sanctuary with Luxury Drapes from Crazy Joe's Drapery and Blinds. Our exquisite drapery collection is a testament to our dedication to providing high-end curtains that complement diverse interior styles and preferences.
Luxury drapes are much more than mere window coverings. They signify the aesthetic taste of the homeowner and create a unique ambiance that reflects their personality and style. At Crazy Joe's Drapery and Blinds, we offer an impressive selection of luxury drapes that will not only amplify the elegance of your home but also offer functional benefits like noise reduction and energy efficiency.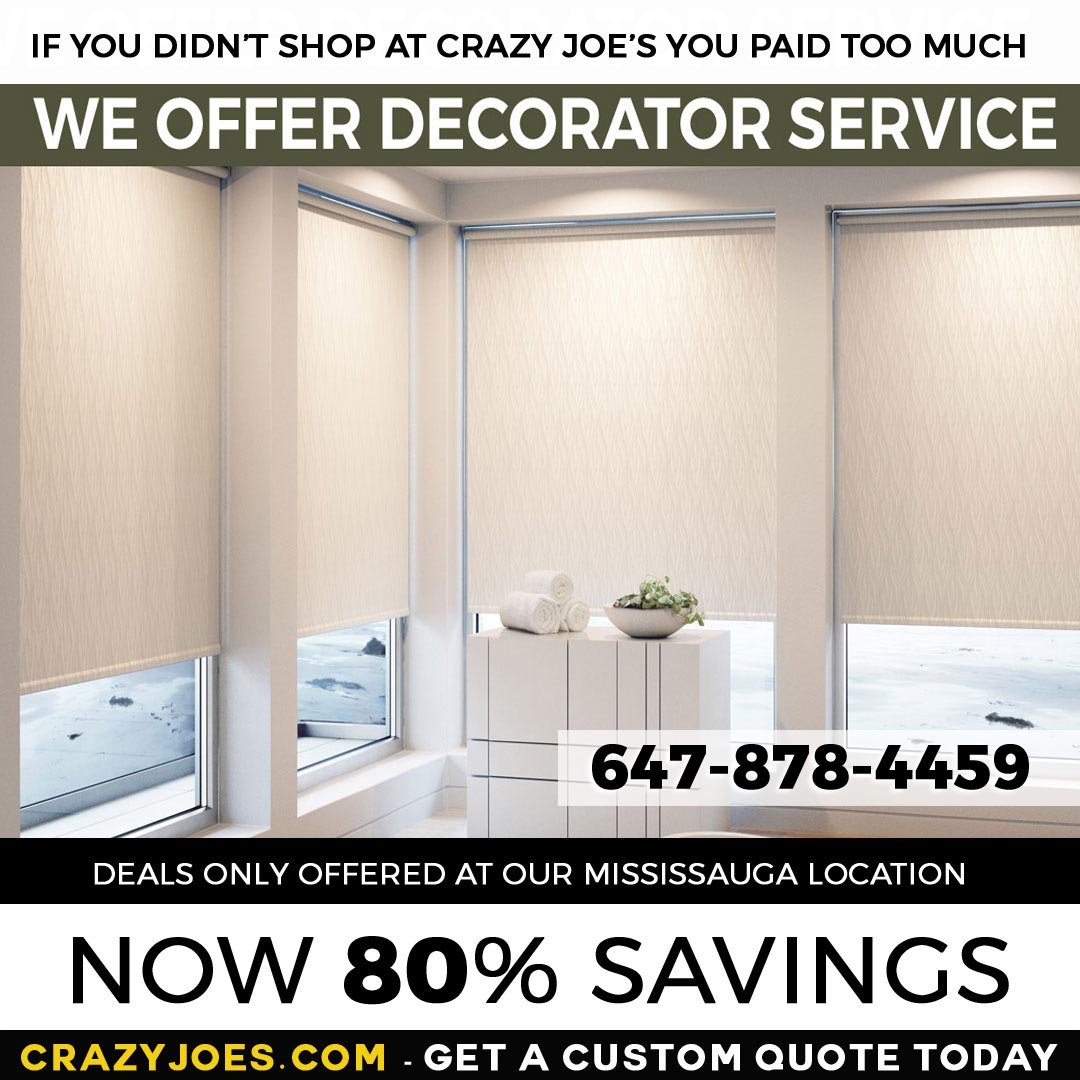 Window Treatments
One of the features that set luxury drapes apart from standard curtains is the quality of materials used. Our collection features high-end fabrics such as silk, velvet, and heavy cotton that are known for their exceptional durability and sophisticated appeal. These materials effectively block out light and noise while offering superior insulation, making them perfect for creating a comfortable and serene living space.
When it comes to design, Crazy Joe's Drapery and Blinds offers an extensive range of styles and patterns. From traditional floral motifs to modern geometric patterns, our luxury drapes cater to all tastes and interior design schemes. Whether you're looking to create a classic, contemporary, or eclectic decor, our drapes offer the perfect blend of style, elegance, and functionality.
But what truly sets Crazy Joe's Drapery and Blinds apart is our commitment to excellent customer service. We provide personalized consultation services to help you choose the perfect luxury drapes for your home. Our experts will guide you through the selection process, considering factors such as your interior design style, color scheme, and lighting conditions to help you make an informed decision.
High-End Curtains
We also offer professional installation services to ensure that your luxury drapes are perfectly hung and fit your windows seamlessly. Our team of skilled installers takes care of everything from taking accurate measurements to installing the drapes, ensuring a hassle-free experience for our clients.
Moreover, maintenance of these high-end curtains is easier than you think. Many of our luxury drape materials are machine washable or can be dry cleaned, ensuring they retain their lavish look for years.
Investing in luxury drapes from Crazy Joe's Drapery and Blinds is an investment in your home's aesthetic appeal and comfort. Our luxury drapes not only enhance your living space but also add value to your property. They are a testament to your taste and attention to detail and contribute to creating a welcoming and warm atmosphere in your home.
Interior Design
In addition to luxury drapes, Crazy Joe's Drapery and Blinds also offers a wide range of other window treatments, including blinds, shades, and shutters. We are your one-stop-shop for all your window covering needs, promising superior quality products and outstanding service at competitive prices.
In conclusion, luxury drapes are an essential component of interior design, offering both aesthetic appeal and functional benefits. With Crazy Joe's Drapery and Blinds, you can rest assured that you're investing in top-quality products that are designed to enhance and complement your home's decor. Experience the difference that luxury drapes can make in your living space – contact us today to explore our exquisite collection and take the first step towards transforming your home.