Custom Drapes Toronto
Crazy Joe's Drapery and Blinds, Window treatments, Interior design, Home decor, Custom curtains, Drapery services, Blinds Toronto, Custom window treatments
Elevate your home decor with high-end custom drapes in Toronto from Crazy Joe's Drapery and Blinds. Offering a wide range of stunning window treatments, we specialize in delivering personalized solutions that mirror your style and preferences, all while enhancing the aesthetics of your space.
In the world of home decor and interior design, the importance of window treatments cannot be overstated. They can make or break the overall look of your room, affecting not just the aesthetics but also the functionality and comfort level. If you're looking for a reliable provider of custom drapes in Toronto, look no further than Crazy Joe's Drapery and Blinds.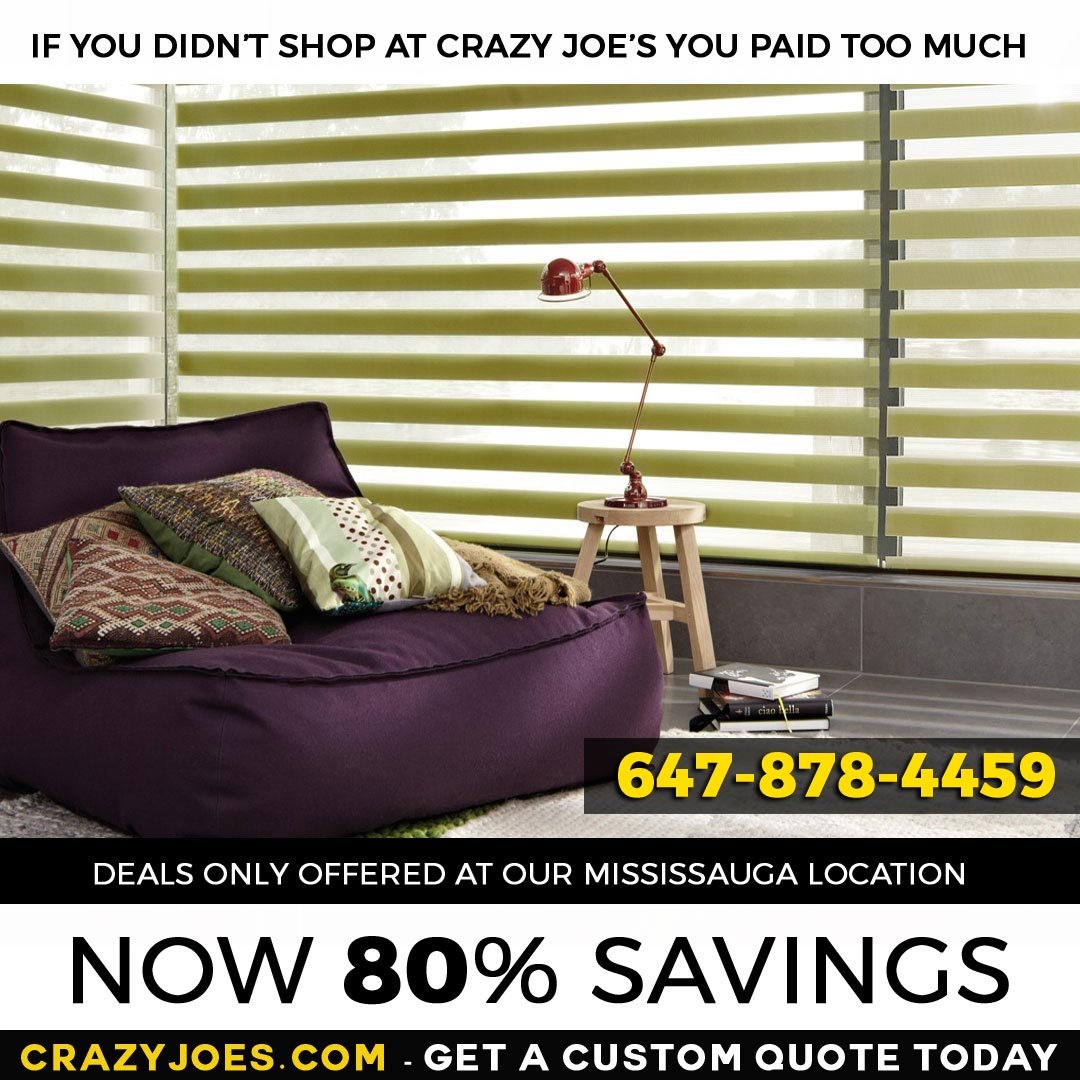 Crazy Joe's Drapery and Blinds
As one of the top related searches on Google for custom drapes in Toronto, Crazy Joe's Drapery and Blinds holds a reputation for delivering expert advice, personalized service, and quality products. With an extensive range of products to choose from, you can be assured to find the perfect drapery solution that aligns with your taste and needs.
Custom drapes are more than just pieces of fabric that cover your windows. They are a statement of style and personality. They can create a sense of comfort and privacy, control light, and even improve energy efficiency. Custom drapes from Crazy Joe's Drapery and Blinds are designed to seamlessly blend with your interior décor, enhancing the overall ambiance while providing the needed functionality.
In addition to custom drapes, Crazy Joe's Drapery and Blinds also specializes in delivering top-notch custom blinds in Toronto. Our range of blinds is designed to offer the perfect blend of style and function. Whether you prefer the classic elegance of wooden blinds or the modern sophistication of roller blinds, we have the perfect solution for you.
Window Treatments
Crazy Joe's Drapery and Blinds is committed to providing a seamless shopping experience for all clients. Our experienced staff is always ready to help you choose the best window treatments for your home. They will guide you through the entire process, from measurement and selection to installation and after-sales service. And with our in-home consultation service, you can see the products in your own setting before making a decision.
We understand that every home and every window is unique. That's why we offer custom drapery services to perfectly fit your windows and match your decor. With our custom drapery services, you can choose from a wide variety of fabrics, patterns, and designs. Whether you prefer a traditional look or a modern aesthetic, we have something for you.
Drapery services
So, why choose Crazy Joe's Drapery and Blinds for your custom drapes in Toronto? Not only do we offer personalized service and an extensive range of products, but we are also dedicated to delivering the best quality possible. We work with leading manufacturers and use only the highest quality fabrics to ensure that our drapes and blinds withstand the test of time.
In conclusion, when it comes to custom drapes in Toronto, Crazy Joe's Drapery and Blinds stands as a top choice. We've built a reputation for being a trusted provider of high-quality window treatments that cater to the specific needs and tastes of our clients. Whether you're revamping a single room or redesigning your entire home, we're here to help you make the best choices for your window treatments.
Step into the world of beautiful and functional window treatments with Crazy Joe's Drapery and Blinds. Transform your home with custom drapes in Toronto and let your windows speak volumes about your style and personality. Contact us today to schedule a consultation and let us help you bring your vision to life.