Fabric Blinds
When it comes to window treatments, fabric blinds stand out as a versatile and stylish option. They are not only practical but also add a touch of elegance and warmth to your home. With Crazy Joe's Drapery and Blinds, you can enjoy high-quality, custom fabric blinds that perfectly match your style and needs.
Fabric blinds boast a unique blend of utility and sophistication. They are available in a wide range of colors, textures, and styles; you can always find something that complements your home decor. Whether you prefer a classic or contemporary style, Crazy Joe's Drapery and Blinds has an array of fabric blinds that cater to all tastes and preferences.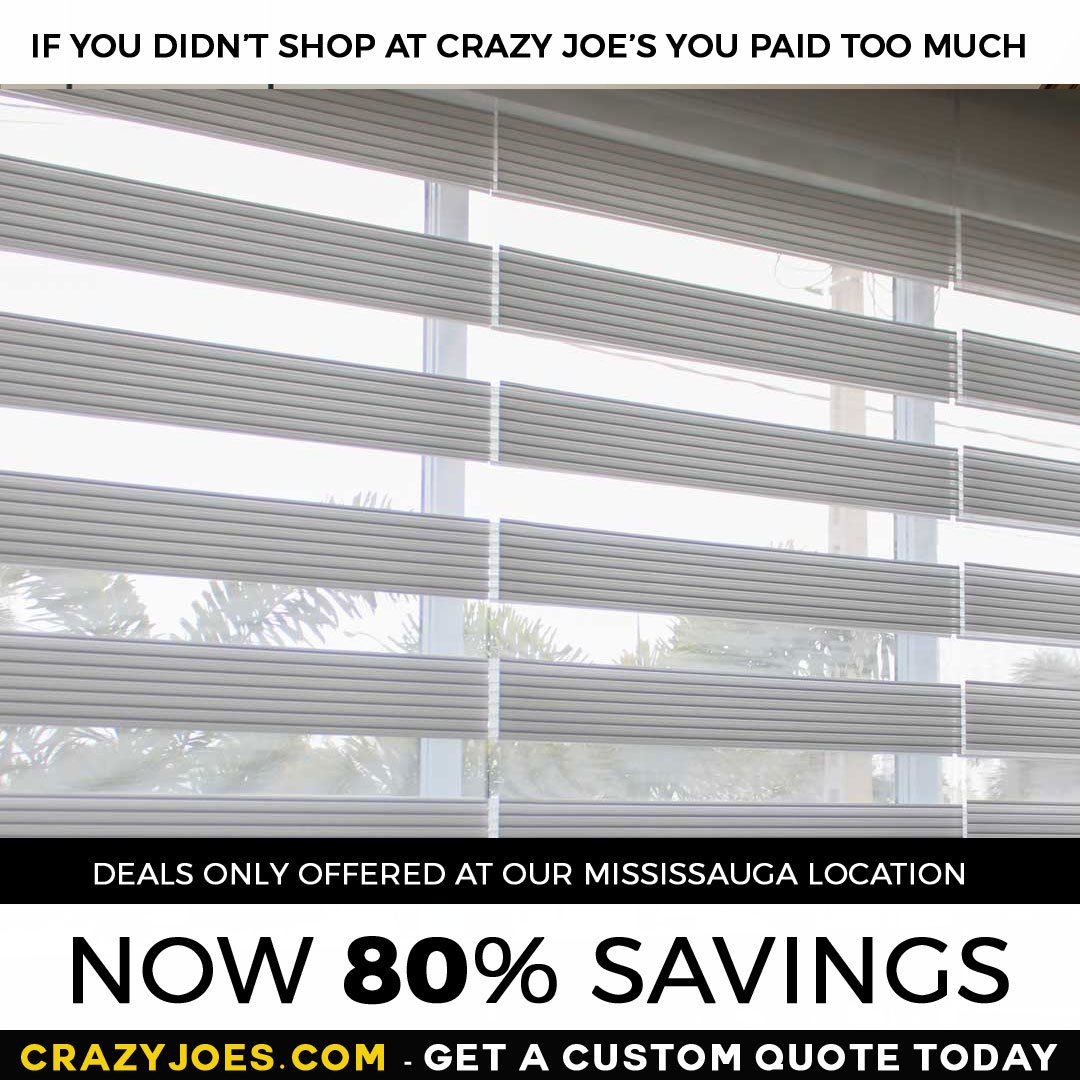 Custom Fabric Blinds
One of the significant advantages of fabric blinds is that they offer excellent light control. They filter the sunlight, thus creating a soft and pleasant ambiance in the room. At the same time, they ensure privacy, making them an excellent choice for bedrooms, living rooms, and offices. With Crazy Joe's Drapery and Blinds, you can select from various levels of opacity to suit your light control and privacy needs.
Another reason to choose fabric blinds is their energy-efficiency. These blinds provide an extra layer of insulation, helping to maintain a comfortable room temperature no matter the season. In the summer, they block out the heat, while in the winter, they keep the cold at bay. Therefore, fabric blinds contribute to significant energy savings, reducing your heating and cooling costs.
Durability is another attribute that makes fabric blinds desirable. When sourced from a reliable provider like Crazy Joe's Drapery and Blinds, you can be assured of their longevity. They are designed to resist fading and wear, ensuring they maintain their appearance over time. Furthermore, they are easy to clean and maintain, making them a practical choice for busy homeowners.
Quality Fabric Blinds
Crazy Joe's Drapery and Blinds takes pride in offering custom fabric blinds. Understanding that every home is unique, they provide personalized solutions to match your decor and functional needs. You can choose from a wide variety of fabric types, colors, patterns, and finishes to create the perfect blinds for your space. Additionally, their expert team is always ready to guide you through the selection process, helping you make an informed choice.
What sets Crazy Joe's Drapery and Blinds apart is their commitment to quality. They source their materials from reputable manufacturers, ensuring their fabric blinds are of excellent quality. Their blinds are designed with attention to detail, providing flawless operation and a polished aesthetic. Plus, they offer professional installation services, ensuring your blinds are perfectly fitted for optimal performance.
In conclusion, fabric blinds are a fantastic addition to any home. They offer a balance of functionality and style, providing light control, privacy, energy efficiency, and a chic look. With Crazy Joe's Drapery and Blinds, you can enjoy top-quality, custom fabric blinds that bring elegance and sophistication to your space. So why wait? Visit Crazy Joe's Drapery and Blinds today to explore their stunning selection of fabric blinds and transform your home!