Horizontal Blinds
In the world of home decor, functionality and aesthetics go hand in hand. At Crazy Joe's Drapery and Blinds, we provide you with both. When it comes to window treatments, one of the top Google related searches keywords is Horizontal Blinds. These classic window additions are not just functional, but also add a touch of elegance to your interiors.
Horizontal blinds are among the most popular window coverings due to their versatility, affordability, and easy maintenance. They are suitable for a variety of interior styles, from traditional to contemporary. Whether you want to control the amount of sunlight entering your room, ensure privacy, or add a touch of sophistication to your space, horizontal blinds from Crazy Joe's Drapery and Blinds are your go-to solution.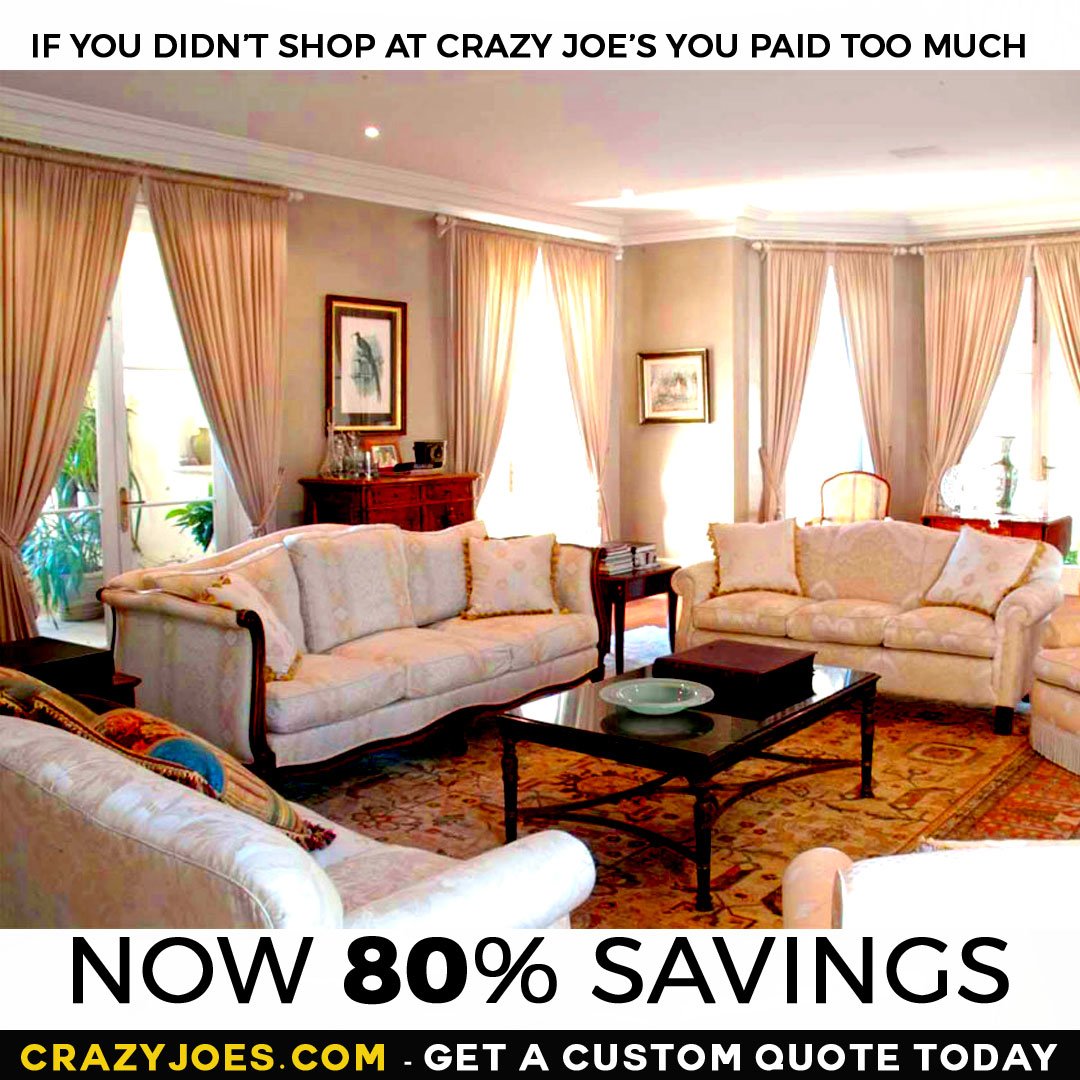 Window Blinds
The beauty of horizontal blinds lies in their simplicity. Comprising slats that are arranged horizontally, these blinds can be adjusted to control light and privacy levels. Moreover, they come in a range of materials, including wood, faux wood, aluminium, and vinyl, offering you the flexibility to choose the one that best suits your decor and budget.
If you're revamping your living room or refitting your office, you might have come across numerous window treatment options during your internet search. Based on Google's top related searches, "Horizontal Blinds" ranks high among users. This is mainly because these blinds offer superior light control, privacy, and are easy to clean. They also lend a neat, streamlined look to windows, making them a top choice for both homes and businesses.
With the plethora of options available, choosing the right horizontal blinds can be a daunting task. But worry not, Crazy Joe's Drapery and Blinds is here to assist. We offer free in-home consultations where our experts help you select the perfect blinds that complement your interiors. Our broad range of horizontal blinds guarantees you'll find the right fit for your windows.
Blind Installation
At Crazy Joe's Drapery and Blinds, we believe that quality should never be compromised. All our blinds are made from high-quality materials that ensure longevity and durability. Furthermore, we understand the importance of accurate installation. Our team of professionals is skilled in installing horizontal blinds seamlessly, ensuring a perfect fit for your windows.
Our commitment to excellence has made us one of the top-rated providers for horizontal blinds. We value our customers' satisfaction and strive to provide them with a pleasant shopping experience. With our wide selection, affordable pricing, and excellent customer service, we ensure that you get the best value for your money.
Home Decor
In conclusion, if you're looking for a practical and stylish window treatment solution, horizontal blinds are a perfect choice. They not only enhance the aesthetic appeal of your space but also offer effective light control and privacy. So why wait? Transform your space today with horizontal blinds from Crazy Joe's Drapery and Blinds. Don't miss out on experiencing the blend of quality and style that we offer.
Remember, home decor is an expression of your personality. Choose a window treatment that speaks volumes about your taste. With Crazy Joe's Drapery and Blinds, you can never go wrong with your choice. Your search for the perfect horizontal blinds ends here! Choose us, choose quality.
Embrace the elegance of horizontal blinds and let your windows do the talking. Contact us at Crazy Joe's Drapery and Blinds and let us help you create a home that's a true reflection of your style.