For over four decades, Crazy Joe's Drapery has been a landmark in the Canadian home decor industry. A family-owned business headquartered in Toronto, the store has become synonymous with the highest quality drapery, blinds, and window treatments. Today, we delve into the success story of this Canadian drapery behemoth, which has been recognized as the best drapery store in Canada.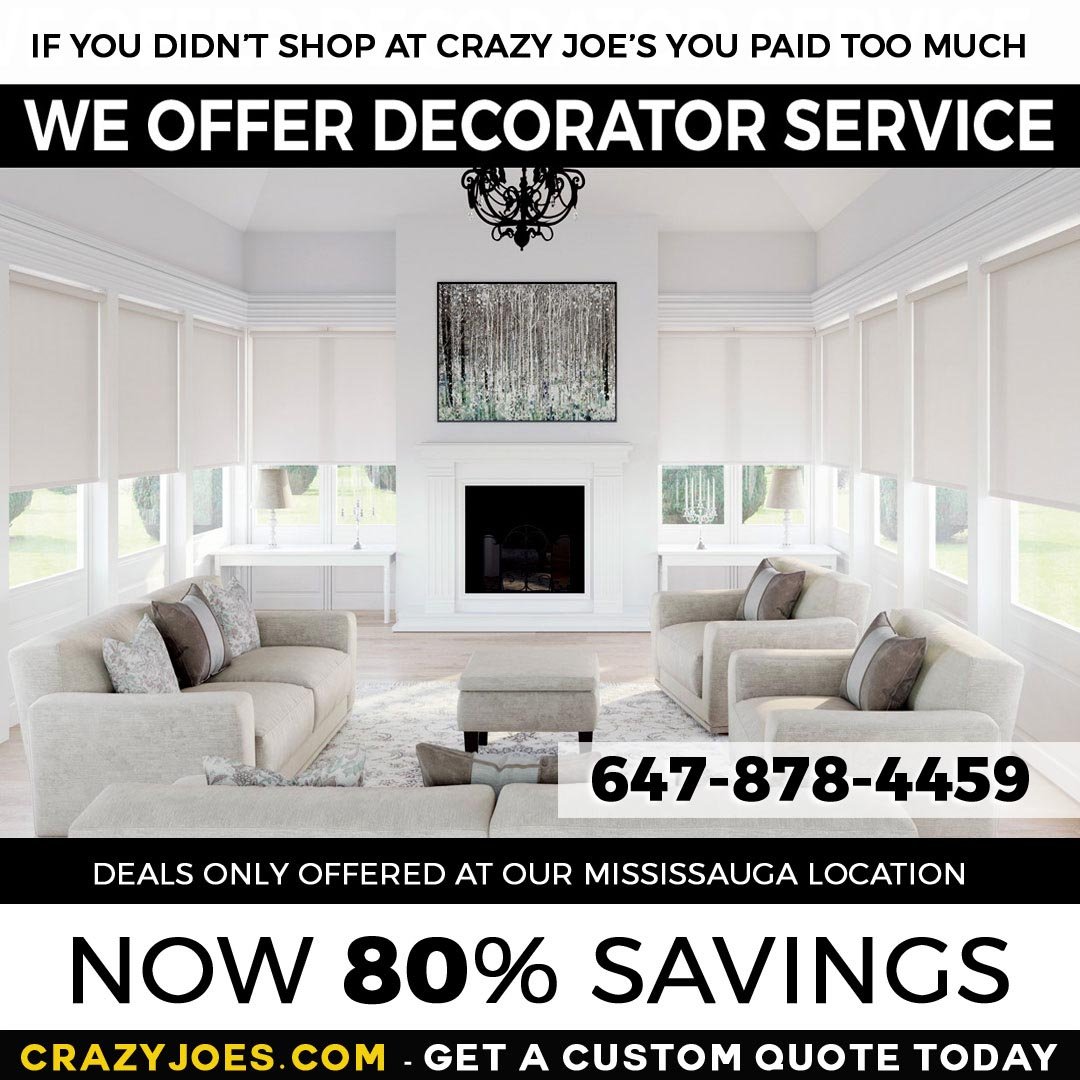 Crazy Joe's Drapery was founded in 1970 by 'Crazy' Joe  arrived in Canada with a dream to provide quality home decor at affordable prices. Starting from a small store in Toronto's east end, Crazy Joe's Drapery has since flourished into a nationwide brand, renowned for its vast range of stylish, durable, and cost-effective window coverings.
The success of Crazy Joe's Drapery is largely attributed to its unwavering commitment to customer service and value. The store offers a personalized shopping experience, with highly trained staff always on hand to assist customers in choosing the right products to meet their specific needs and preferences. Furthermore, the company's competitive pricing, coupled with its promise to beat any advertised price by 10%, has been a key factor in its longstanding popularity among Canadian homeowners.
Crazy Joe's Drapery: High Quality and Style in Home Decor
As a beacon for quality and style in home decor, Crazy Joe's Drapery offers an extensive selection of window treatments, including custom drapes, blinds, and shutters. The store's product line is sourced from some of the world's leading manufacturers and is updated regularly to reflect the latest trends in home decor. This ensures that customers can always find something that fits their taste and style.
Moreover, Crazy Joe's Drapery goes beyond selling window coverings. The store also offers professional installation services, ensuring that the products are not only stylish but also perfectly fitted and functional. This end-to-end service, combined with the store's commitment to customer satisfaction, has cemented Crazy Joe's Drapery as a trusted leader in the Canadian home decor industry.
In conclusion, Crazy Joe's Drapery's reputation as the best drapery store in Canada is well-deserved. Its commitment to quality, style, and customer service is evident in every aspect of its business, from its wide range of products to its personalized shopping experience and professional installation services. As a family-owned business, Crazy Joe's Drapery has always prioritized its customers, and it's this dedication that has helped it become a trusted name in Canadian home decor. Whether you're looking to revamp your home's aesthetic or simply need functional window coverings, Crazy Joe's Drapery is the place to go.