Vertical Blinds
In today's world, where home decor matters as much as the architecture of the house, choosing the right window coverings is crucial. Vertical blinds have emerged as one of the most popular choices for customers who wish to add a sleek and modern touch to their home or office. We invite you to explore the world of vertical blinds at Crazy Joe's Drapery and Blinds, a name synonymous with high-quality window dressings.
As one of the leading providers in the industry, Crazy Joe's Drapery and Blinds offers an assortment of top-notch vertical blinds. These window coverings are more than just a design element; they bring a plethora of benefits that contribute to the comfort and aesthetics of any living space.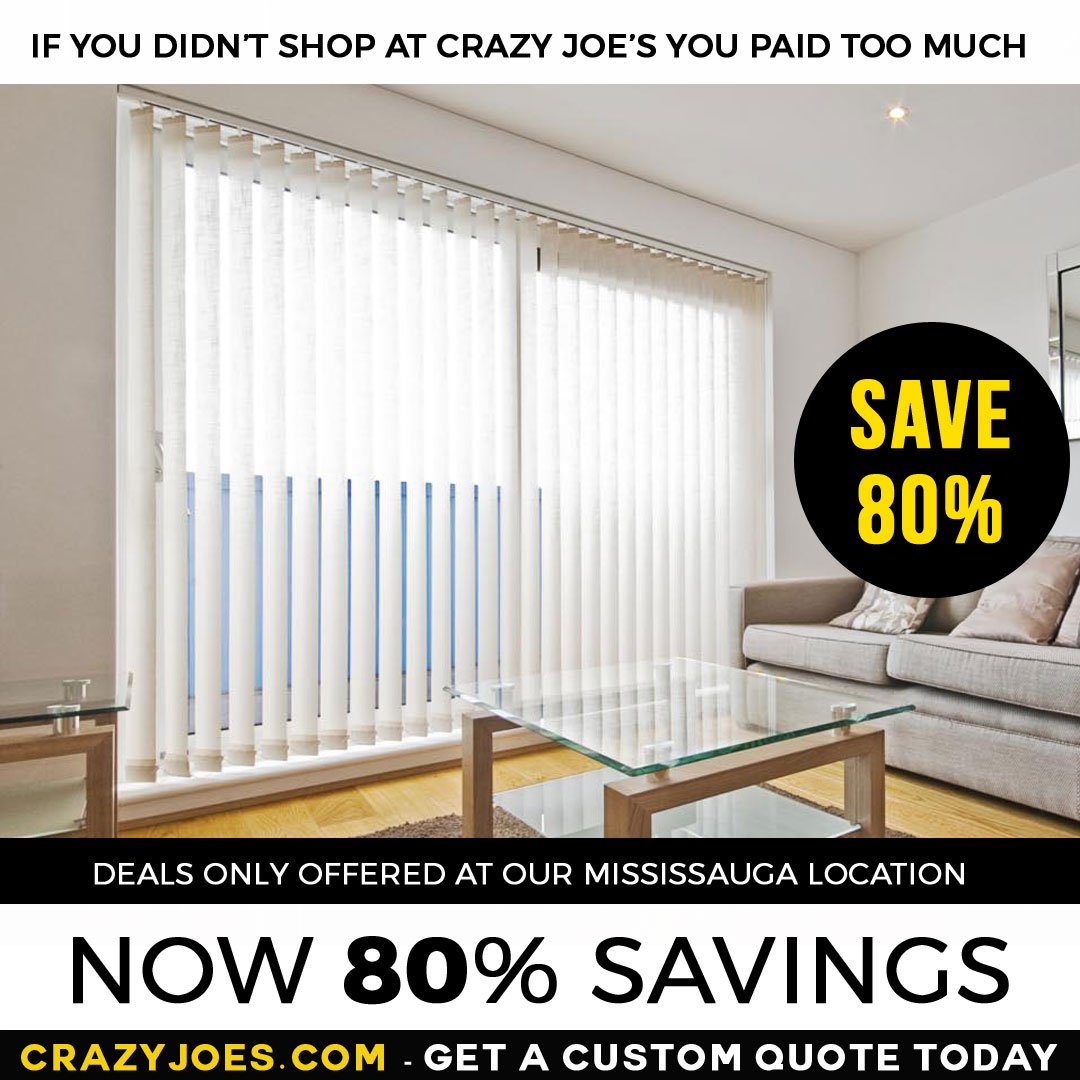 Window Coverings
Vertical blinds are a fantastic option for larger windows and patio doors due to their unique design structure. They can easily control the amount of light entering a room, protecting your furniture from damaging UV rays. With the right set of vertical blinds from Crazy Joe's Drapery and Blinds, you can create the perfect atmosphere in your home or office at any time of the day.
One of the major advantages of vertical blinds is their versatility. They come in a wide range of materials, including fabric, vinyl, and wood. This variety allows you to choose blinds that match your style and the overall design of your room. From classic white to vibrant colors, from plain to patterned designs, you'll find all at Crazy Joe's Drapery and Blinds.
Quality is at the heart of what we offer at Crazy Joe's Drapery and Blinds. All our vertical blinds are designed to withstand daily use and require minimal maintenance. They are easy to clean and are less likely to collect dust compared to horizontal blinds, making them an excellent choice for people with allergies.
Custom Blinds
At Crazy Joe's Drapery and Blinds, we understand that every client has unique needs and preferences. That's why we offer custom blinds that can be tailored to your specific requirements. Whether you have a uniquely shaped window or specific color preferences, our team of experienced professionals will help you find the perfect vertical blinds that fit your style and specifications.
Along with our impressive range of vertical blinds, we also provide professional installation services. Our experts ensure that your blinds are installed correctly and function smoothly, enhancing the overall appearance of your room.
Another aspect that sets Crazy Joe's Drapery and Blinds apart is our commitment to customer satisfaction. We strive to provide top-notch customer service and go the extra mile to make your shopping experience smooth and hassle-free. From helping you choose the right blinds to providing post-purchase support, we're here to assist you every step of the way.
Quality Blinds
In conclusion, vertical blinds are an excellent choice for any homeowner who wants to add a touch of elegance and functionality to their living space. They offer a perfect blend of style, versatility, and durability that can transform any room into a sophisticated and comfortable space.
Explore the wide range of high-quality vertical blinds at Crazy Joe's Drapery and Blinds today. With our exceptional products and services, we promise to help you create the home or office of your dreams. Choose Crazy Joe's Drapery and Blinds for quality, variety, and a personalized shopping experience.