Motorized Curtains
In the heart of Toronto, where technology and comfort converge, stands a beacon of modern home convenience – Motorized Curtains. Offering top-tier automated window treatments, Crazy Joe's Drapery and Blinds have been transforming Toronto homes with their vast range of Motorized Curtains.
The beauty of Motorized Curtains lies in their seamless integration with your lifestyle. Toronto, a bustling city that is always on the move, requires solutions that can keep up with its pace. That's exactly where Motorized Curtains from Crazy Joe's Drapery and Blinds come in. They deliver an automated window treatment experience that is not just luxurious, but also hassle-free.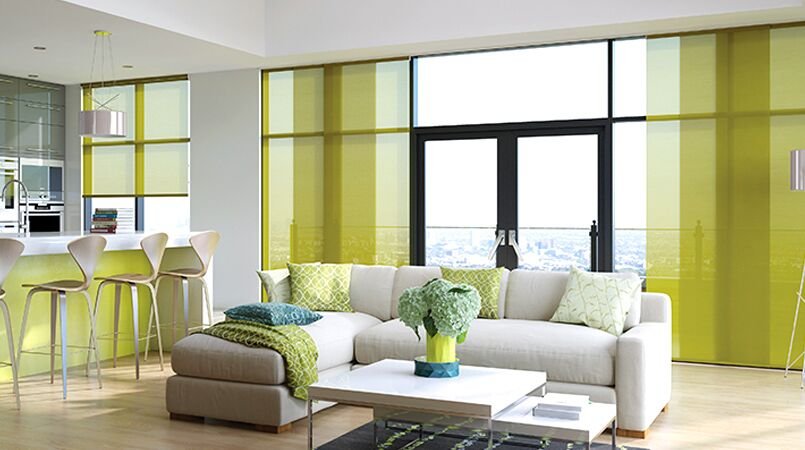 Crazy Joe's Drapery and Blinds
Motorized curtains offer the perfect blend of elegance, comfort, and technology. With a simple touch of a button, you can control the ambiance of your room. They are more than just a window covering; they are a lifestyle upgrade that can make your home more energy-efficient and secure.
Crazy Joe's Drapery and Blinds, a trusted name in Toronto, is well known for its Motorized Curtains. Their superior selection, coupled with their unrivaled service, makes them the go-to brand for automated window treatments.
One might wonder, why choose Motorized Curtains? The answer is simple – convenience. No more wrestling with heavy curtains or struggling with hard-to-reach window coverings. With Motorized Curtains, every window in your Toronto home can be easily managed with a remote control, a smartphone, or even through voice commands with smart home integration.
Automated Window Treatments
Motorized Curtains from Crazy Joe's Drapery and Blinds not only are convenient but they also offer an additional layer of security for your home. When you're away, you can program your curtains to open and close at specific times, giving the illusion that someone is home. Furthermore, their Motorized Curtains come with a quiet motor, so there's no worry about disturbing the peace in your home.
For those who value aesthetics equally as functionality, Crazy Joe's Drapery and Blinds offer Motorized Curtains in a wide range of colors, fabrics, and styles. They understand that each Toronto home is unique and therefore, offer customized solutions to match your style and taste.
Having a smart home in Toronto is not just about technology; it's about enhancing your lifestyle. Motorized Curtains make your home more comfortable, secure, and energy-efficient. They can be programmed to open and close based on the time of day, or the amount of sunlight outside. This not only helps in maintaining an ideal temperature inside your home but also aids in protecting your furniture and flooring from harmful UV rays.
Electric Curtains
Crazy Joe's Drapery and Blinds have been redefining window treatments in Toronto for years. Their customer-centric approach and dedication to offering the best products have made them the first choice for Motorized Curtains in Toronto.
In conclusion, Motorized Curtains are a worthy addition to any Toronto home. They offer an unmatched level of convenience, security, and energy efficiency. And when it comes to Motorized Curtains in Toronto, Crazy Joe's Drapery and Blinds stand unmatched in their commitment to quality and customer satisfaction.
Transform your Toronto home's aesthetics and convenience with the power of Motorized Curtains. Choose Crazy Joe's Drapery and Blinds for their superior range, expert installation, and outstanding service. Experience the difference of living in a home that's not just smart, but also comfortable and stylish.