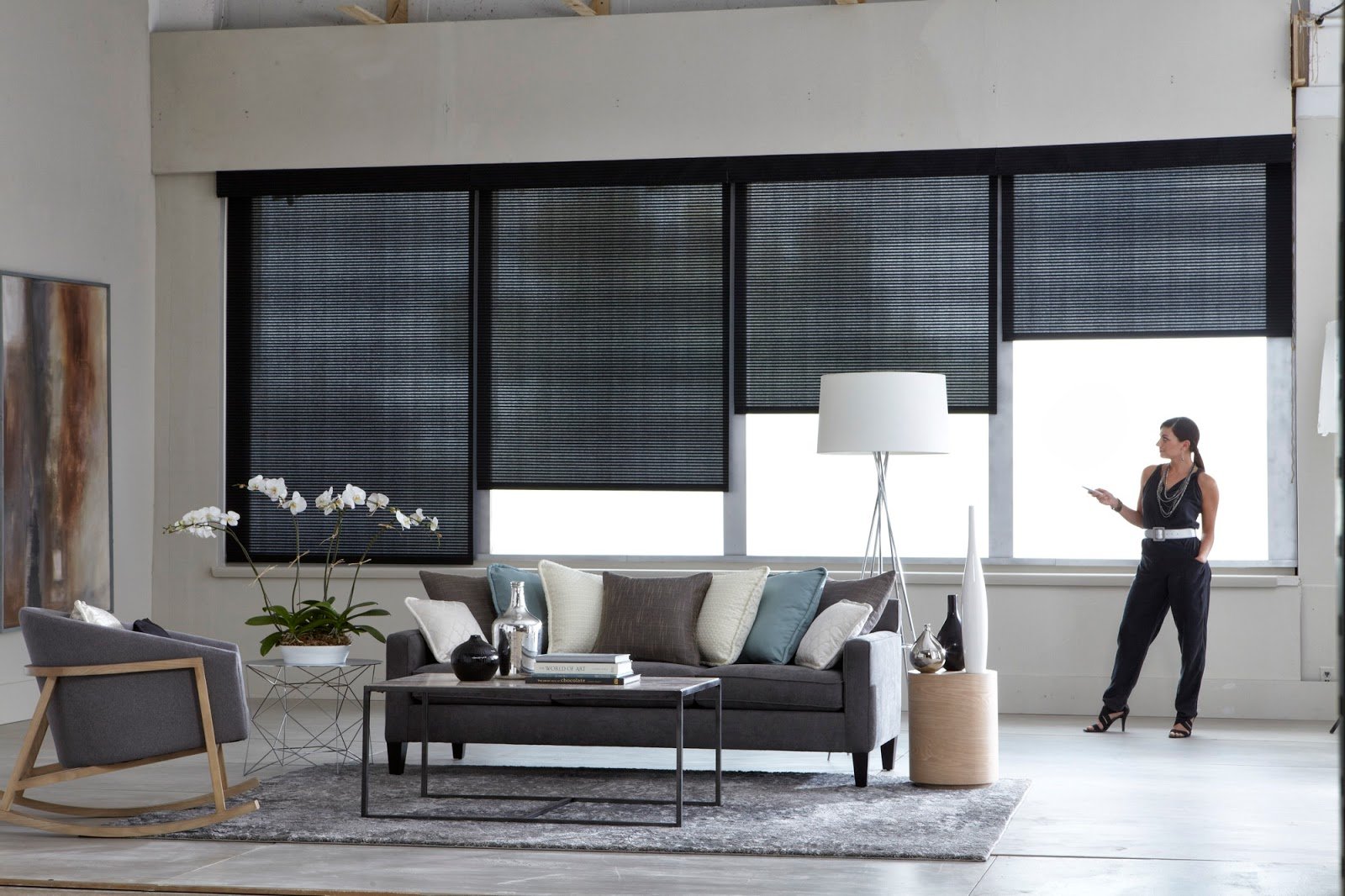 Custom Motorized Blinds Mississauga
Motorized Blinds Mississauga AT COST PRICE.
COME TO THE STORE TO SEE OUR LARGE CLEARANCE SELECTION
We have a huge selection of motorized blinds in Mississauga at Crazy Joes. Let us show you our variety of fabrics from our designer fabric  books and the many different designs you can have your blinds look like. We have specialized in window covering for over 50 years. What you get is great service and the best prices on all the window coverings that you are looking for in Mississauga and throughout the GTA.
From a modern looking motorized window coverings to traditional and classic looking Motorized blind products for your home, let one of our verified home decorator's present you with many ideas that will help you provide an upgrade to your home and cosmetically make your home look as appealing as possible. 
We will provide you with great service and all at ultra competitive pricing. Contact us today or visit our showroom. Show us your BIG BOX STORE quote and we can beat it up to 50%. That is a savings of up to half your BIG BOX STORE quoted price.
Quality is a priority and you will be sure to find the highest quality in window coverings at Crazy Joe's. Some of the areas that we service that includes Toronto window coverings, is also Markham, Vaughan, Brampton, Mississauga, Newmarket and Woodbridge within the GTA. We offer SHOP AT HOME. This means we will come to your home at no cost or obligation.
All of our window coverings come with a guarantee of quality, service and price. We manufacture out own products in our factory and use only designer fabrics.
Best Price, Quality and Service
Price:
Crazy Joe's makes everything in our factory and has 50 years of business connections to fabric designers, hence we pass on the savings to you.
Quality:
We make everything in our own factory and with 50 years of experience we are able to give the best quality. See our over 200 Five Star Reviews.
Service:
Because we make everything in our factory we are able to give you a 3 to 7 day turn around time. Big box stores usually take weeks.
We also offer a guarantee on satisfaction.
[contact-form-7 id="3882" title="Get in Contact"]