Quality Drapes Toronto
Are you in Toronto and wondering, "Where can I buy quality drapes?" Look no further than Crazy Joe's Drapery and Blinds. Known for our wide selection of superior quality drapes, curtains, and blinds; Crazy Joe's is your one-stop-shop for all your window covering needs.
At Crazy Joe's Drapery and Blinds, we take pride in providing our customers with the finest drapery in Toronto. Our commitment to quality and customer satisfaction sets us apart in the competitive market of window coverings. When you choose to buy your drapes from us, you are not just purchasing window coverings; you are investing in the aesthetic value of your space.
Crazy Joe's Drapery and Blinds
From luxurious silk drapes to minimalist linen curtains, our diverse selection caters to all tastes and preferences. Whether you are looking to add a touch of elegance to your living room or create a calming ambiance in your bedroom, we have the perfect drapes for you. And the best part? All our products are competitively priced, making premium drapery in Toronto accessible to all.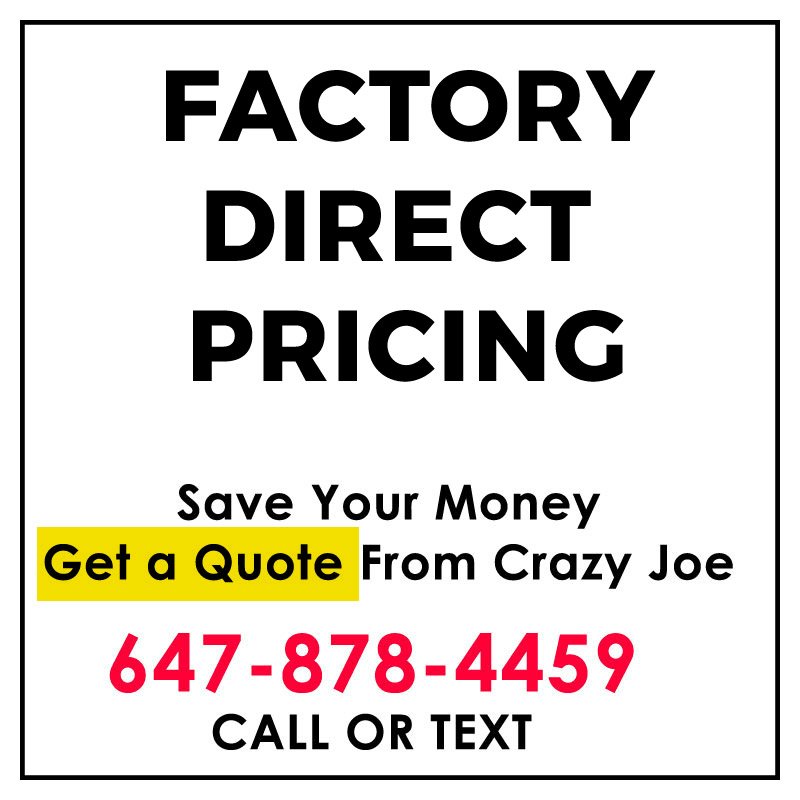 One of the key reasons why customers choose Crazy Joe's Drapery and Blinds is our personalized service. We understand that every home and business is unique, and we strive to cater to these unique needs by providing a personalized shopping experience. Our expert team is always ready to guide you through the process of selecting the perfect drapes that will complement your space and meet your specific needs.
Besides our selection of quality drapes, Crazy Joe's Drapery and Blinds also offers an impressive range of blinds and other window treatments. Like our drapes, our blinds are also made from high-quality materials and designed to enhance the aesthetic appeal of your space. Whether you prefer the traditional charm of wooden blinds or the sleek sophistication of roller blinds, you can find it at our store.
Buy Drapes in Toronto
We believe that buying drapes in Toronto should be an enjoyable experience, and we go the extra mile to ensure your satisfaction. When you visit our store, you will be greeted by our friendly staff who will take the time to understand your needs and preferences. They will show you various options, explain the benefits of each, and help you make an informed decision.
At Crazy Joe's Drapery and Blinds, we are not just about selling drapes; we are about building relationships with our customers. That's why we offer after-sales services like professional installation and maintenance tips. We believe that our job does not end once you have made a purchase; instead, it continues until you are fully satisfied with your investment.
Premium Drapery Toronto
To sum it up, if you are looking for quality drapes in Toronto, Crazy Joe's Drapery and Blinds is the place for you. With our top-notch products, personalized service, and competitive pricing, we are confident that you will find exactly what you are looking for.
Superior Quality Drapes
So, why wait? Visit Crazy Joe's Drapery and Blinds today and transform your space with our superior quality drapes. Because when it comes to drapery in Toronto, we are the crazy ones who are crazy about quality!