Crazy Joes Offers the Best Prices. Same Fabrics, Same Styles, Same Quality. Lower Price
Buy Drapes in Toronto
Looking for the perfect window treatments to dress up your home? You're in luck! Toronto is teeming with a myriad of stores where you can buy drapes of various styles, fabrics, and designs. From local shops to large-scale retailers to online platforms, this article will guide you on where to buy drapes in Toronto.
First, let's delve into some of the local Toronto drapery stores renowned for their quality selections and excellent customer service.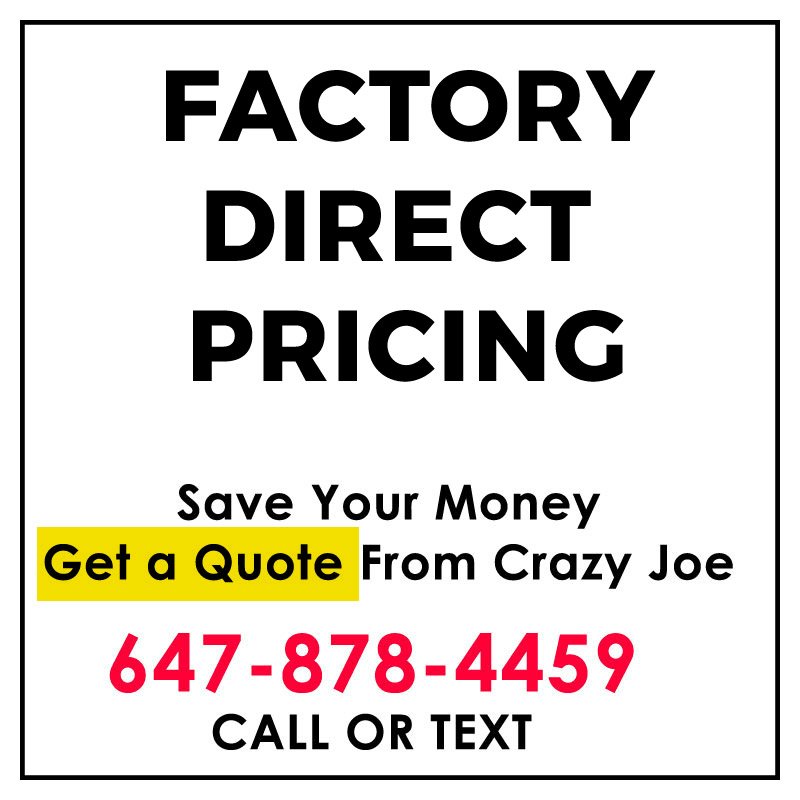 Crazy Joe's Drapery: This Mississauga-based store offers a wide array of window treatments, including drapes, blinds, and shades. Customers rave about their custom drapes service, which allows you to pick your preferred fabric and design.
Tonic Living: This fabric store located in East York is a favourite among interior designers. Apart from selling a plethora of fabric options, they also offer a made-to-order curtain service. You can choose from their selection of fabrics and customization options to create your perfect drape.
Window Fashions Depot: Located in North York, this store offers ready-made curtains and custom drapes in Toronto. They also provide installation services, making it a one-stop-shop for all your drapery needs.
Purchase Curtains Toronto
If you prefer mega-stores or chains, there are several options available as well. Places like Ikea, Bed Bath & Beyond, and HomeSense boast extensive collections of ready-made curtains in Toronto. These stores often carry a wide variety of styles, colours, and materials, allowing you to find something that suits your taste and budget.
Now, if you're someone who appreciates the convenience of online shopping, various platforms sell drapes and window treatments.
Amazon: This global online marketplace offers an impressive selection of drapes. The best part is the convenience of having your chosen drapes delivered right to your doorstep.
Wayfair: This is another online store where you can purchase curtains in Toronto. From blackout curtains to sheer drapes, Wayfair has it all. They also offer free shipping on orders over a certain amount.
West Elm: Though they have a physical store in Liberty Village, West Elm also sells their products online. Their curtain selection is quite extensive, ranging from minimalist linen drapes to patterned blackout curtains.
Toronto Drapery Stores
When deciding where to buy drapes in Toronto, also consider the type of service you need. If you need assistance with measuring, installation, or design consultation, local drapery stores or specialized curtain retailers might be your best bet. On the other hand, if you're confident in your measurements and have a clear idea of what you want, ready-made curtains from large retailers or online platforms could be a more cost-effective choice.
Window Treatments Toronto
In conclusion, whether you're searching for custom drapes in Toronto or ready-made curtains, the city has something to suit every need and style. Remember to take into account the store's product range, services, location, and customer reviews before making a decision. By doing so, you're sure to find the perfect drapes that will add a touch of elegance and charm to your home. Happy shopping!