Buy Zebra Blinds in Toronto
When it comes to enhancing the aesthetic appeal and functionality of your windows, nothing beats the chic and versatile Zebra Blinds. If you're wondering where to Buy Zebra Blinds in Toronto, you're in for a treat. We're spotlighting one of the top-rated providers in the city – Crazy Joe's Drapery and Blinds.
Zebra Blinds, with their combined sheer and solid fabric bands, are a trendy alternative to traditional curtains. They come in a variety of colours and patterns, fitting seamlessly into any decor. But where can you find high-quality, affordable Zebra Blinds in the bustling city of Toronto?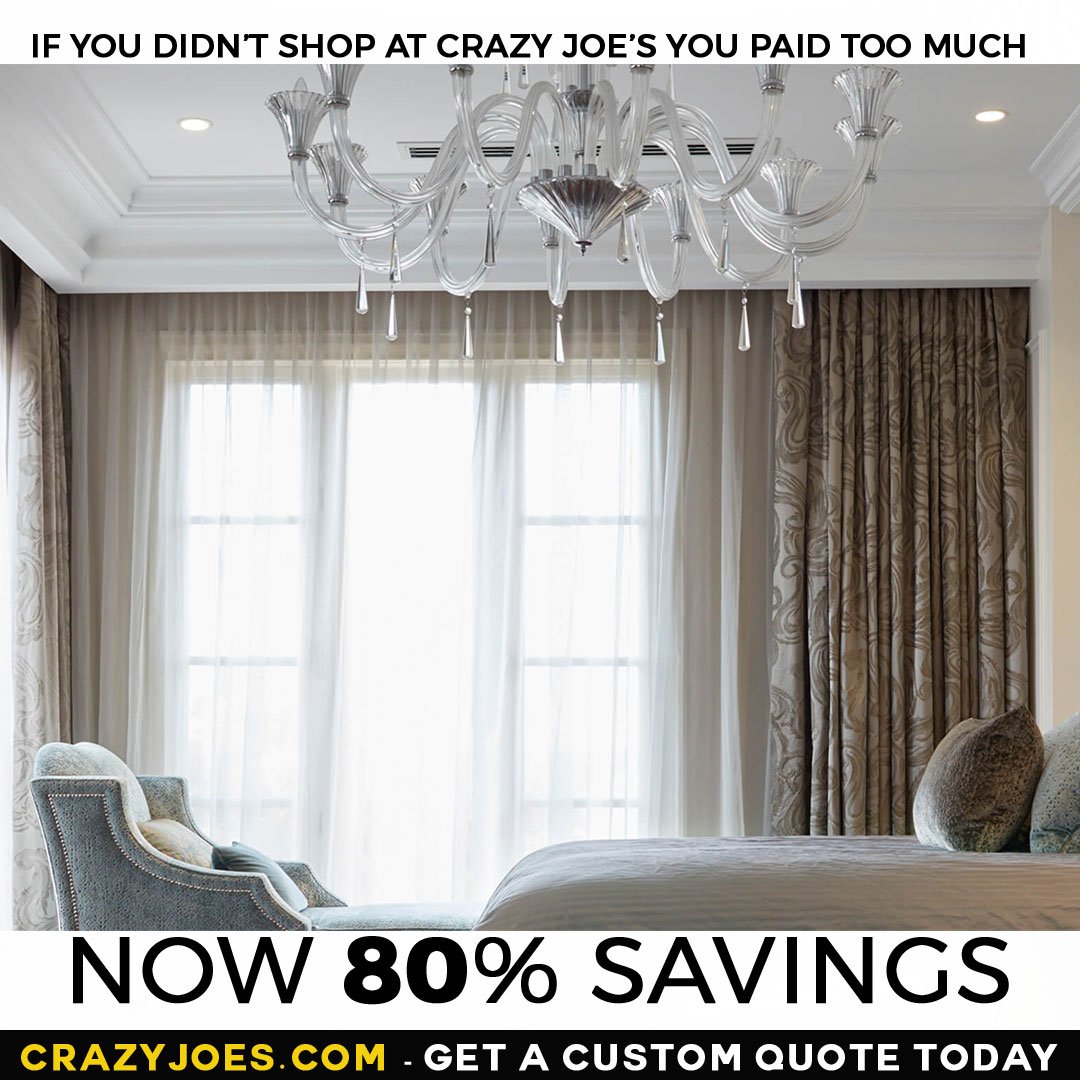 Crazy Joe's Drapery and Blinds
One place stands out from the crowd – Crazy Joe's Drapery and Blinds. With decades of experience in the home decor sector, this family-owned business has honed its expertise in providing top-notch window treatments.
Crazy Joe's offers a wide array of Zebra Blinds in different designs and sizes. Whether you're looking for something sleek and modern, or a design that leans more towards the traditional, they've got it all. Plus, you'll find their prices are unbeatably affordable.
The team at Crazy Joe's Drapery and Blinds prides itself on its customer service. From the moment you walk into their Toronto store, you'll experience a warm, friendly environment, where expert advice is always on hand. If you're unsure about the right type of Zebra Blinds for your space, their knowledgeable staff will guide you through the choices, ensuring you make the best selection for your needs and budget.
Window Treatments
Not only does Crazy Joe's stock a wide range of Zebra Blinds, but they also offer professional installation services. So, when you choose to buy your blinds from them, you can rest assured that they'll be perfectly fitted to your windows. This 'one-stop-shop' approach saves you time and effort, making your home improvement project a breeze.
It's this commitment to quality products, exceptional service, and unbeatable prices that has earned Crazy Joe's Drapery and Blinds stellar reviews and a strong reputation in Toronto. Customers consistently praise their excellent range, friendly service, and the seamless buying and installation process.
But the benefits of choosing Crazy Joe's Drapery and Blinds don't end there. They're well-known for their frequent sales and offers, giving you the opportunity to grab your dream Zebra Blinds at even lower prices. It's worth keeping an eye on their website or in-store promotions to score some fantastic deals.
Affordable Zebra Blinds
When you choose to buy Zebra Blinds in Toronto from Crazy Joe's, you're not just getting a product; you're getting a full-blown service. From the impressive selection in their showroom to the professional installation in your home, every step is designed to ensure your complete satisfaction.
All in all, if you're in the market for Zebra Blinds in Toronto, Crazy Joe's Drapery and Blinds should be your first port of call. With their high-quality products, affordable prices, and exceptional customer service, they're the go-to destination for all your window treatment needs.
So why wait? Head on over to Crazy Joe's Drapery and Blinds today, and experience the best of Toronto's window treatment offerings. Whether you're re-decorating, renovating, or simply looking to update your window coverings, make your journey as easy and enjoyable as possible with this trusted, family-owned business. Let's bring your design vision to life with the perfect Zebra Blinds!