Purchase Curtains Toronto
Are you looking to revamp your home decor with new curtains, drapes, or blinds? If you're residing or have a property in the Greater Toronto Area, you're in luck! Today, we'll unveil the best spots to Purchase Curtains in Toronto, with a particular focus on a local favorite, Crazy Joe's Drapery and Blinds.
Curtains can truly transform a room, boosting its aesthetic appeal, controlling natural light, and providing privacy. But where should you go to find the perfect curtains? The answer lies in one of the most searched keywords related to buying curtains in Toronto, "Crazy Joe's Drapery and Blinds", a family-owned business with over 40 years of experience in the home decor industry.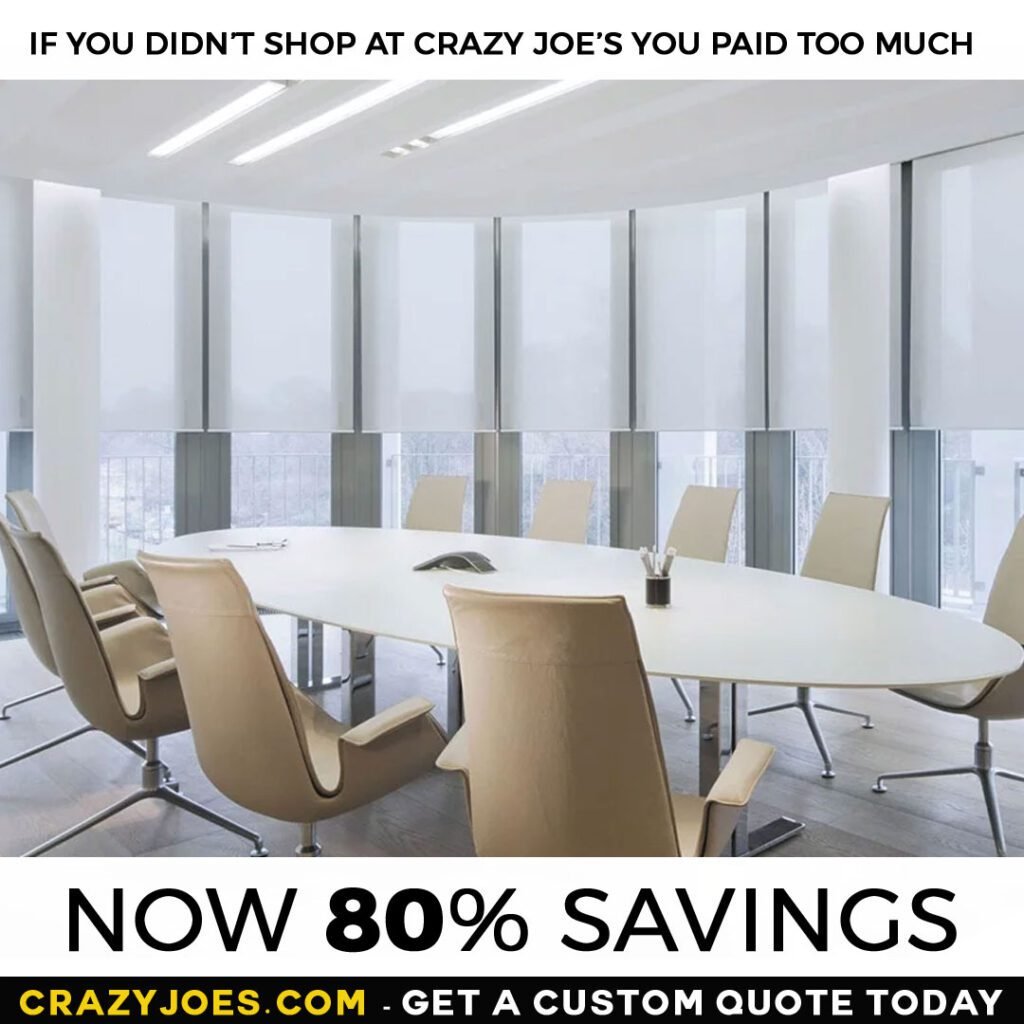 Crazy Joe's Drapery and Blinds – A Toronto Staple
At Crazy Joe's Drapery and Blinds, you get more than just window treatments; you get an experience. They offer custom-made, high-quality curtains and blinds, designed to blend harmoniously with your interior décor. The team's dedication to providing exceptional customer service and quality products has made them a household name in Toronto for many years.
What Makes Crazy Joe's Stand Out?
Crazy Joe's Drapery and Blinds sets itself apart from competitors in multiple ways. First, the store's staff are attentive, taking time to understand each client's specific needs and style preferences. Second, the range of products available is vast, catering to various tastes. Whether you're looking for classic drapes, modern blinds, or unique window treatments, you will find it at Crazy Joe's.
Also, the company is lauded for offering affordable prices, even for custom-made curtains. This ensures that no matter your budget, you can find window treatments that suit your needs at Crazy Joe's. Moreover, they offer professional installation services, taking the hassle out of the curtain buying process.
Other Spots to Purchase Curtains in Toronto
While Crazy Joe's Drapery and Blinds is a popular choice, several other stores in Toronto offer a rich selection of curtains, each with its unique style and budget range. For those who enjoy the convenience of online shopping, websites like Wayfair and Amazon are great alternatives to consider. They offer a wide variety of curtains in different styles, materials, and price points.
Physical stores like IKEA, Bed Bath & Beyond, and HomeSense offer a hands-on experience, where you can touch and feel the fabric before making a purchasing decision. These stores also frequently offer discounts and deals, making them an attractive option for budget-conscious shoppers.
Final Thoughts
The process of purchasing curtains in Toronto can be overwhelming due to the numerous options available. However, having a starting point like Crazy Joe's Drapery and Blinds can simplify this process. With their wide selection, excellent customer service, and competitive pricing, they've rightfully earned their spot at the top of the list.
Remember, the curtains you choose can significantly impact the overall look and feel of your room. Hence, it's worth investing time and effort into selecting the right ones. Whether you prefer shopping online or in-store, Toronto's vast curtain retail scene ensures there's something to suit every taste, style, and budget.
So, the next time you're planning to purchase curtains in Toronto, don't forget to check out Crazy Joe's Drapery and Blinds and other notable stores. Happy shopping!