Venetian Blinds
When it comes to giving your home or office a touch of elegance and functionality, Venetian blinds from Crazy Joe's Drapery and Blinds are the perfect solution. As one of the top Google related searches for Venetian blinds, Crazy Joe's has become synonymous with quality, variety, and exceptional customer service in the world of window treatments.
Venetian blinds, with their timeless design and practical benefits, are an excellent choice for those seeking to enhance their living or working spaces. Whether you're after light control, privacy, or simply a stylish window treatment, look no further than Crazy Joe's Drapery and Blinds.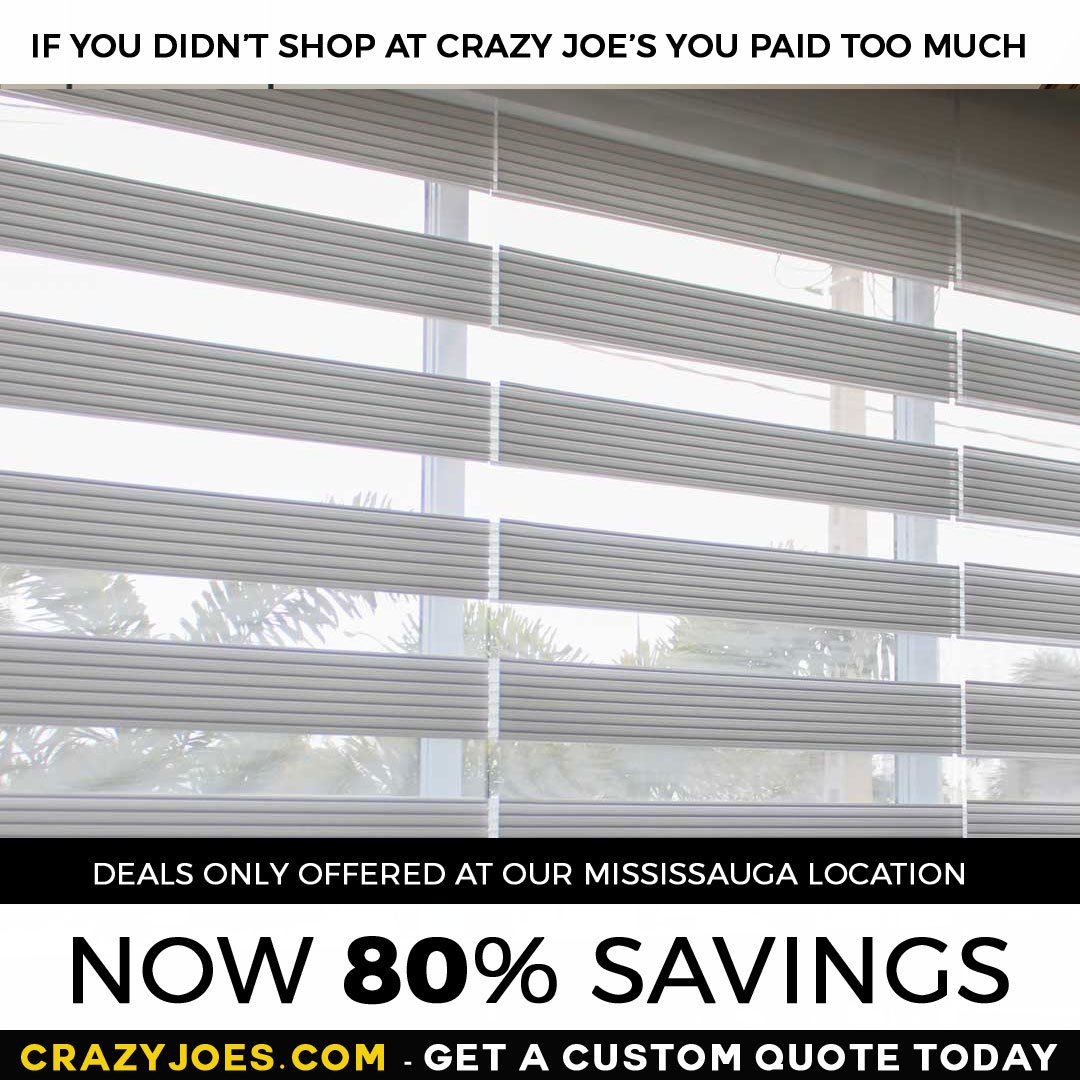 Blinds Maintenance
At Crazy Joe's, we offer a wide selection of Venetian blinds in various styles and materials, from classic wood and faux wood to modern aluminium. Each style comes with its unique appeal and advantages. For instance, wooden Venetian blinds add a warm, natural touch to your interiors, while aluminium Venetian blinds offer durability and ease of maintenance.
One of the reasons Venetian blinds are so popular is because they offer excellent light control. The adjustable slats allow you to control the amount of light entering your room, providing the perfect balance between natural light and privacy. At Crazy Joe's Drapery and Blinds, we understand that each customer has unique needs and preferences. That's why we offer an extensive range of Venetian blinds to cater to every taste and requirement.
Choosing the right Venetian blinds can dramatically transform your space, but the process doesn't end there. Proper installation is crucial for the functionality and longevity of your blinds. At Crazy Joe's, we not only guide you in selecting the best Venetian blinds for your space but also provide expert installation services. With our team of experienced professionals, you can be confident that your blinds will be installed correctly and efficiently.
Venetian blinds styles
Maintaining your Venetian blinds is also essential for preserving their appearance and performance. Crazy Joe's Drapery and Blinds offers comprehensive guidance on cleaning and maintaining your blinds to ensure they remain in top condition for years. Whether you need tips on cleaning wooden Venetian blinds or advice on keeping your aluminium blinds dust-free, our team is always ready to assist.
Crazy Joe's Drapery and Blinds also offers a customer-friendly return and exchange policy. We understand that purchasing window treatments is a significant investment, and sometimes, a product may not meet your expectations. If you are not completely satisfied with your purchase, we are happy to offer a return or exchange.
Blinds Installation
In addition to our wide range of Venetian blinds, we also offer various other window treatments. From roller blinds to vertical blinds, roman shades to curtains, we have a variety of options to complete your interior decor. Regardless of your style preference or budget, you'll find the perfect window treatment at Crazy Joe's Drapery and Blinds.
In conclusion, if you're searching for high-quality Venetian blinds that combine elegance, functionality, and durability, Crazy Joe's Drapery and Blinds is your go-to destination. With our impressive selection of designs, materials, and sizes, coupled with our expert installation and maintenance services, you're sure to find the perfect Venetian blinds that fit your needs and enhance your space.
So don't wait! Explore the world of Venetian blinds at Crazy Joe's Drapery and Blinds today, and let our team of experts guide you in achieving your dream home or workspace decor. Remember, your complete satisfaction is our ultimate goal.