Best Places to Buy Roller Blinds in Toronto
When it comes to giving your home or office a refreshing look, roller blinds can play an integral role. Not only do they protect from the sun, but they also add an aesthetic appeal. If you're seeking the best places to buy roller blinds in Toronto, we've got you covered. One of the top-notch places that will undoubtedly pop up in your Google related searches is Crazy Joe's Drapery and Blinds.
Crazy Joe's Drapery and Blinds is a renowned name in the Toronto market and beyond. With over 50 years of experience in the industry, they've earned a reputation for providing top-quality roller blinds at unbeatably affordable prices. Their vast range of blinds caters to all tastes, helping you find the perfect match for your decor.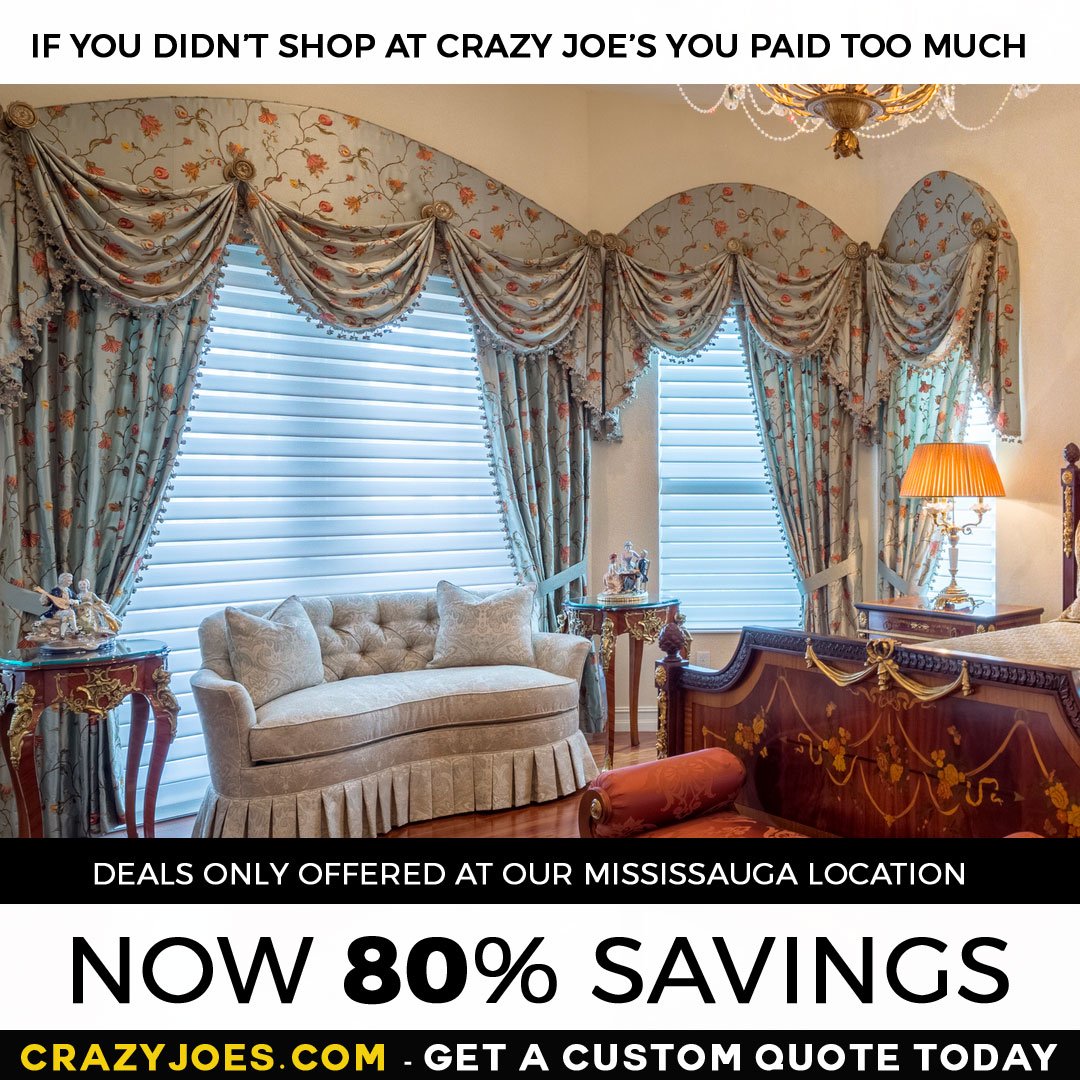 Apart from Crazy Joe's, Toronto is home to several other stores that offer high-quality roller blinds. Here's a roundup of some of the best places to buy roller blinds in Toronto.
1 – Crazy Joe's Drapery and Blinds
As we've already highlighted, Crazy Joe's Drapery and Blinds is a classic choice. Their dedicated team guides you throughout your selection process, ensuring you make an informed decision that meets your need. They have an extensive collection of roller blinds in various materials, colors, and designs. Whether you're looking for blackout blinds for your bedroom or light-filtering ones for your living room, Crazy Joe's got you covered.
2 – Sunnyside Window Coverings
Another store that consistently tops the Google related searches for quality blinds in Toronto is Sunny side Window Coverings. With professional staff and a wide range of products, they offer a seamless shopping experience. Their roller blinds come in a variety of styles and colors, ready to complement any interior design.
3 – Night & Day Window Decor
Night & Day Window Decor is another destination to consider when seeking quality and affordable blinds in Toronto. They provide a comprehensive selection of roller blinds, all designed with the latest trends in mind. Whether your style is contemporary or traditional, they have an option for you.
4 – Amazing Window Fashions
For the latest in roller blind technology and design, Amazing Window Fashions is your go-to store in Toronto. Their high-quality products and customer service make them a popular choice. They stock a wide range of roller blinds, including motorized options, which can be controlled via a remote or smartphone.
5 – Budget Blinds
Last, but certainly not least, on our list of the best places to buy roller blinds in Toronto is Budget Blinds. As the name suggests, they offer an affordable range of blinds without compromising on quality. Their staff provides guidance to ensure you find the perfect blinds to match your style and budget.
In conclusion, Toronto is the perfect place to find high-quality roller blinds to suit any decor or budget. Alongside Crazy Joe's Drapery and Blinds, there are several other stores offering a wide range of quality blinds. Whether you want to darken a room, enhance privacy, or simply add a stylish touch to your windows, these businesses have the perfect solution.
Remember, when looking for the best places to buy roller blinds in Toronto, don't just look at the price. Consider the quality, the range of options available, and the store's reputation. A piece of advice: Keep an eye on the reviews and ratings to make an informed decision.
Happy Shopping!