Motorized Curtains
In the fast-evolving world of home automation, one product has emerged as a game-changer – Motorized Curtains. In Brampton, the go-to provider for these modern window solutions is none other than the renowned Crazy Joe's Drapery and Blinds. With an outstanding reputation in the field, they have been revolutionizing homes and offices with their innovative motorized curtains, offering the perfect blend of convenience, luxury, and style.
Motorized curtains, popularly known as smart or automated curtains, are considered the epitome of intelligent living. Imagine being able to control the sunlight entering your room with just a tap on your smartphone or a voice command to your smart home system. Sounds like a dream? Not when you're in Brampton and have Crazy Joe's Drapery and Blinds at your service!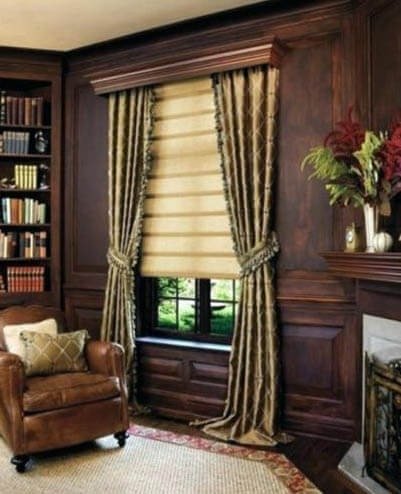 Crazy Joe's Drapery and Blinds
The benefits of installing Motorized Curtains are multifold. Convenience is the most significant aspect, as you can adjust your curtains without moving an inch. Whether you're in bed and want to welcome the morning sun, or on your couch and need to dim the light for a movie, Motorized Curtains put control at your fingertips.
Moreover, automated window treatments also enhance the security of your home. With the option to set timed schedules for opening and closing curtains, even when you're out of town, it gives the illusion of an occupied home, deterring potential break-ins.
Motorized curtains from Crazy Joe's Drapery and Blinds are not just about functionality but also about aesthetics and style. Their collection boasts a wide range of fabrics, colors, and designs to complement any interior decor, be it a traditional home or a modern office. The sleek and minimalist design of the motorized system adds a touch of elegance to any space.
Automated Window Treatments
One might wonder if the installation and maintenance of such high-tech curtains are complicated. But with Crazy Joe's Drapery and Blinds, it's a breeze. Their team of experienced professionals ensures a smooth installation process, guiding you through every step. Moreover, the curtains are designed for durability and ease of use, ensuring minimal maintenance.
Energy efficiency is another advantage of Motorized Curtains. By optimizing sunlight during the day, it reduces the need for artificial light, thereby saving on energy costs. Plus, in Brampton's cold winters, closed curtains can provide an extra layer of insulation, keeping your home warm and cutting heating costs.
Motorized Curtains are indeed an investment, but with Crazy Joe's Drapery and Blinds, they are an investment worth every penny. They offer value for money by blending sophistication, convenience, and energy efficiency into one package. Plus, their exceptional customer service ensures a seamless shopping and installation experience, making them the preferred choice for Motorized Curtains in Brampton.
Modern Window Solutions
In conclusion, Motorized Curtains are the future of window treatments. They offer an unmatched level of convenience, security, and style while also reducing energy consumption. If you're in Brampton or the surrounding areas, Crazy Joe's Drapery and Blinds is your one-stop solution for high-quality Motorized Curtains.
Transform your home or office into a smart space with Motorized Curtains from Crazy Joe's Drapery and Blinds. Get in touch with them today and step into the future of home automation!