Designer Drapes
When it comes to elevating your interior design, nothing adds a touch of elegance and sophistication like designer drapes. A key aspect of home decor, drapes are instrumental in setting the mood and tone of any room. They are not just a functional piece for privacy and light control, but also a statement accessory that can drastically transform the overall aesthetic of your space. This is where Crazy Joe's Drapery and Blinds come into the picture, offering a wide range of high-quality, fashionable designer drapes that can meet every style and budget need.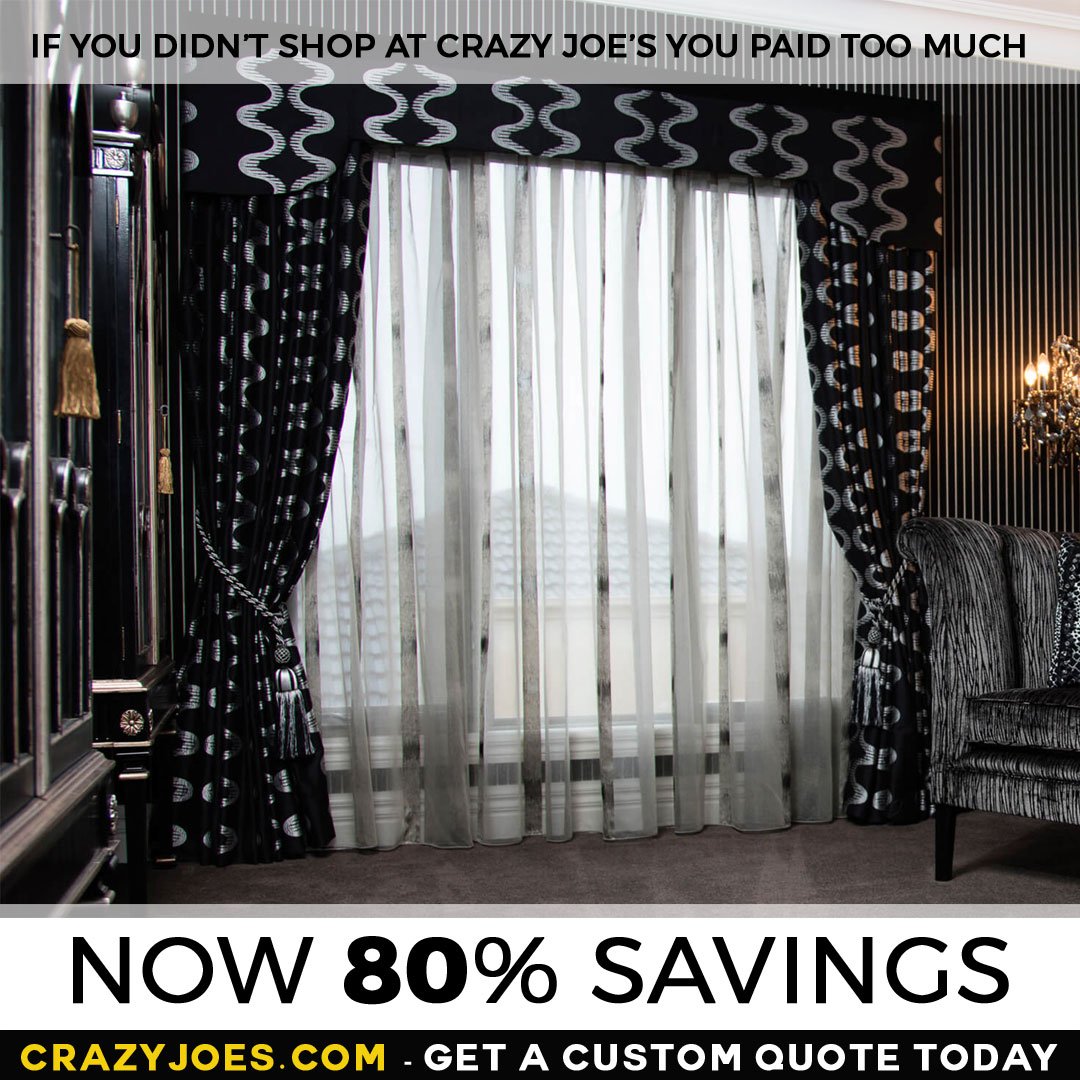 Drapes Trends
Crazy Joe's Drapery and Blinds has been a premier provider for designer drapes for decades. Their collection is meticulously curated, featuring a variety of designs, from classic and traditional to modern and contemporary, ensuring there's a perfect fit for every home. Whether you're looking for a dramatic drape that becomes the focal point of the room or a more subtle design that seamlessly blends with your existing decor, rest assured that Crazy Joe's has got you covered.
One of the key aspects that sets Crazy Joe's Drapery and Blinds apart from other businesses in the market is their commitment to high-quality products. Their designer drapes are made from top-tier materials, ensuring durability and longevity. Moreover, these drapes come in a multitude of color and fabric choices, including silk, velvet, linen, and more, giving you the freedom to customise based on your preferences and needs.
High-quality Drapes
Another major plus of choosing Crazy Joe's Drapery and Blinds is the opportunity for customization. They understand that every home is unique and that ready-made curtains may not always meet the specific requirements of each client. This is why they offer custom drapery services. Whether it's a particular color you're after to match a room's palette or a specific length and width to fit a unique window size, Crazy Joe's can accommodate your needs while ensuring the high-quality standard they are known for.
If you're someone who seeks luxury in every element of your home decor, Crazy Joe's Drapery and Blinds won't disappoint. Their selection of luxury drapes is impressive, featuring intricate designs, plush fabrics, and exquisite detailing that exude opulence and grandeur. These high-end drapes will not only enhance the aesthetics of your home but also serve as a testament to your refined taste and love for the finer things in life.
Custom Drapes
In addition to their impressive range of products, Crazy Joe's Drapery and Blinds offers excellent customer service. They believe in providing their clients with a shopping experience that is as smooth and enjoyable as possible. Their team of expert designers is always ready to assist, whether you need help choosing the right drape or advice on how to maintain and care for your purchase.
In conclusion, when it comes to designer drapes, Crazy Joe's Drapery and Blinds is a one-stop shop for all your needs. Their wide range of styles, high-quality materials, customization options, and excellent customer service make them an obvious choice for those looking to dress their windows in style. So, why wait? Give your home the designer touch with the stunning selection of drapes from Crazy Joe's Drapery and Blinds. Remember, a well-dressed window can completely transform the look and feel of your space, adding a touch of charm and elegance that will leave a lasting impression.