Custom Made Blinds Scarborough
Scarborough Blinds – best price, quality and service.
We're proud to be prepared to state that our products can now be found in countless homes and businesses throughout the Greater Toronto Area and have provided window treatments into numerous generations of families as they moved into their first homes Drapery Scarborough.
We've been lucky enough to form all this happen within the last four decades through an insatiable appetite for innovation that has driven us to let the easiest design consultants to design our custom drapery in Scarborough and help you pick the appropriate products for your dwelling. These advisers keep our products on the leading edge of favor while also maintaining in-tuned with the basic designs we built our firm on and that are still trendy many of our prospective clients.
Whether you are trying to locate drapery in Scarborough or another type window treatment within the GTA, CRAZY JOES should be the main name that involves thoughts. We  design and make it for you from our choice of vintage and contemporary fabrics. We import all our materials directly from tis enables us to feel quite confident in stating that we feature something for nearly anyone and if we do not we  get it at the best price which enables us to provide rock bottom possible rates both as raw fabric too as inside the kind of custom made drapery in Scarborough.
PRICE
Crazy Joe's Offers the Best Price, Quality and Service.  Call Joe Direct. If you bring in a quote from a big box store we can usually beat it by up to 50%. We have been in business for over 50 Years. We know Drapes and Blinds –  Custom Blinds Scarborough
Quality
We made all our custom blinds in our factory giving complete control on price and quality. Helping you save money. – Custom Blinds at Scarborough
Service
Since we make everything in our factory we can do a 3  to 7 day turn around time. And save you money. – Custom Blinds in Scarborough
Give us a call or stop by our shop now in order to determine what fabrics we have available and ask you among our design consultants about finding the ideal window treatments for your residence.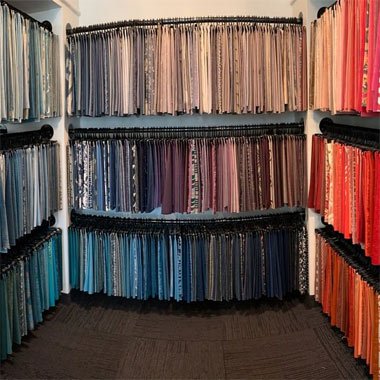 GET IN CONTACT WITH OUR PROFESSIONAL DECORATOR
[contact-form-7 id="3361" title="Talk to Our Decorators"]