Bathroom Blinds
Today, we're exploring the exciting world of bathroom blinds; a vital yet often overlooked aspect of interior design. If you're searching for the perfect blinds for your bathroom, Crazy Joe's Drapery and Blinds is your ultimate resource. Bathroom window treatments are an essential part of your home decor, contributing to the overall aesthetics while ensuring privacy and light control. The key is to choose bathroom blinds that are not only stylish but also functional and resistant to the high humidity levels typically found in bathrooms.
First, let's talk about why you should consider blinds for your bathroom windows. The bathroom is a personal and private space. Hence, one of the main functions of bathroom blinds is to provide privacy. Moreover, bathroom blinds also help to control the amount of light entering the room, which is crucial for creating a relaxing and serene environment.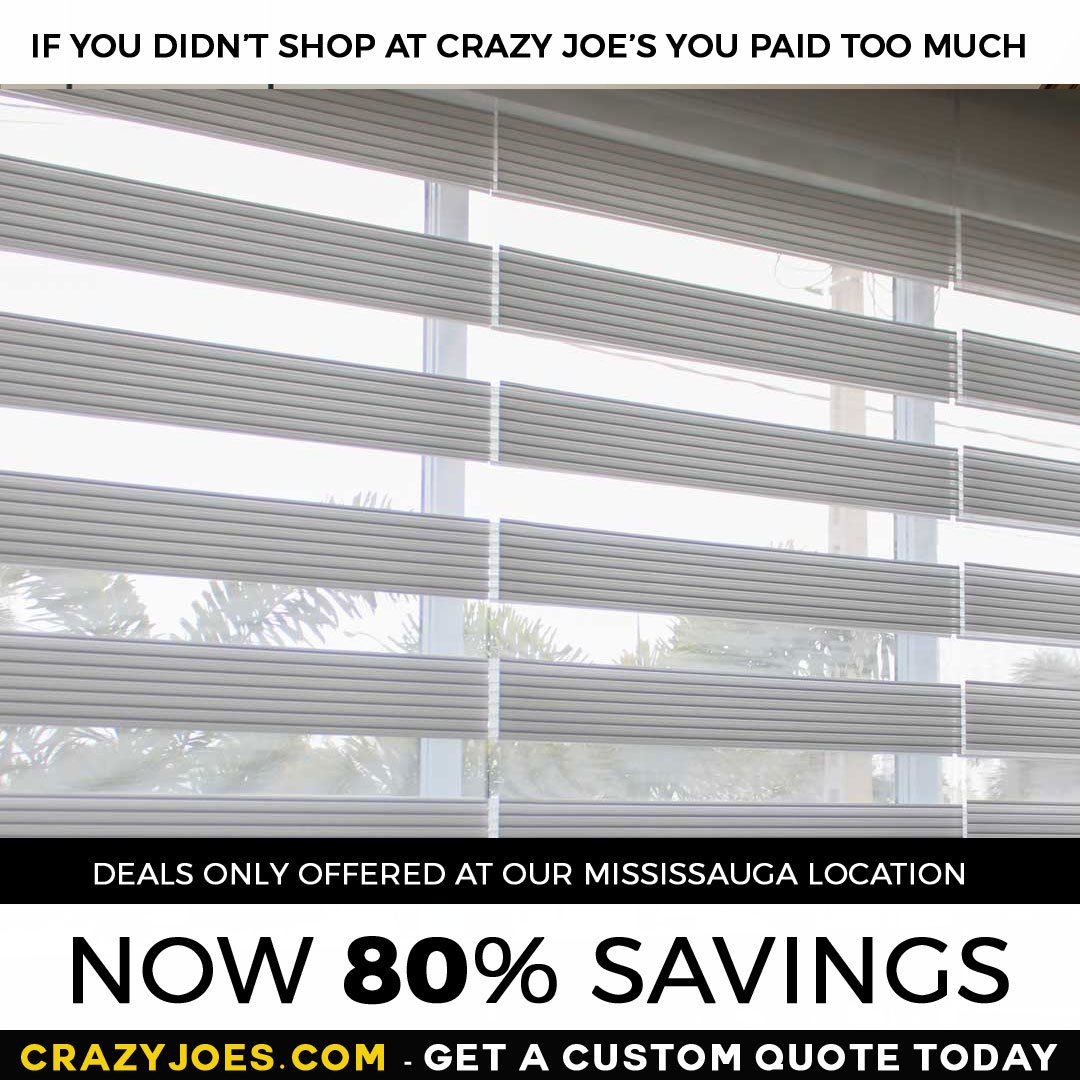 Now, let's get down to business and talk about the different styles of blinds available at Crazy Joe's Drapery and Blinds that are perfect for bathrooms.
Venetian Blinds: These blinds are a popular choice for bathrooms due to their versatility. They can be adjusted to allow just the right amount of light in while still maintaining privacy. Plus, they come in a variety of materials such as PVC, aluminium, and faux wood which are resistant to moisture and easy to clean.
Roller Blinds: Roller blinds are another excellent option for bathrooms. They offer a sleek, modern look and can be rolled up or down to adjust the light levels. Crazy Joe's Drapery and Blinds offers waterproof roller blinds, perfect for the bathroom environment.
Vertical Blinds: These blinds are not only stylish but also practical for large bathroom windows or glass doors leading to a patio or balcony. They can be tilted to control light and privacy.
Bathroom Window Blinds
Choosing the right blinds for your bathroom involves considering multiple factors, including the bathroom's size, the amount of natural light it receives, and your personal style. While functionality is important, you should also focus on finding blinds that match your decor and personal preferences.
For instance, if your bathroom has a small window and a lot of natural light, you might want to consider light-filtering blinds that offer privacy while still allowing some natural light to filter in. On the other hand, if your bathroom has a large window and gets a lot of sun, blackout blinds might be a better option to prevent the room from becoming too hot and to protect your privacy.
When it comes to colour and style, the choices are endless. For a minimalist look, you might opt for white or neutral-coloured blinds. If you want to add a splash of colour to your space, you could choose blinds in a bright or bold colour. You can also find blinds with various patterns and designs to add a unique touch to your bathroom.
Window Treatments
To wrap up, bathroom blinds are an essential part of your bathroom's design and functionality. They provide privacy, control light, and add style to your space. Whether you prefer Venetian, roller, or vertical blinds, you'll find the perfect selection at Crazy Joe's Drapery and Blinds.
Remember, the right bathroom blinds can dramatically enhance the overall look of your bathroom and make your daily routines more enjoyable. So, take your time when choosing the perfect bathroom window treatments, and don't hesitate to seek advice from the experts at Crazy Joe's Drapery and Blinds.