Affordable Drapes
When it comes to enhancing the beauty of our homes, drapes play a significant role. They not only offer us privacy and control over the amount of light that enters our rooms but also add an aesthetic appeal to the interior space. A well-chosen drape can completely transform the look of a room. However, many people shy away from investing in quality drapes due to the perception that they are expensive. If you're on the hunt for affordable drapes without compromising on quality, Crazy Joe's Drapery and Blinds is your go-to destination.
At Crazy Joe's Drapery and Blinds, we believe that everyone should have access to elegant and functional window treatments. That's why we offer a vast selection of affordable drapes in a variety of designs, colors, and fabrics. Our mission is to help you create a beautiful and comfortable home without breaking the bank.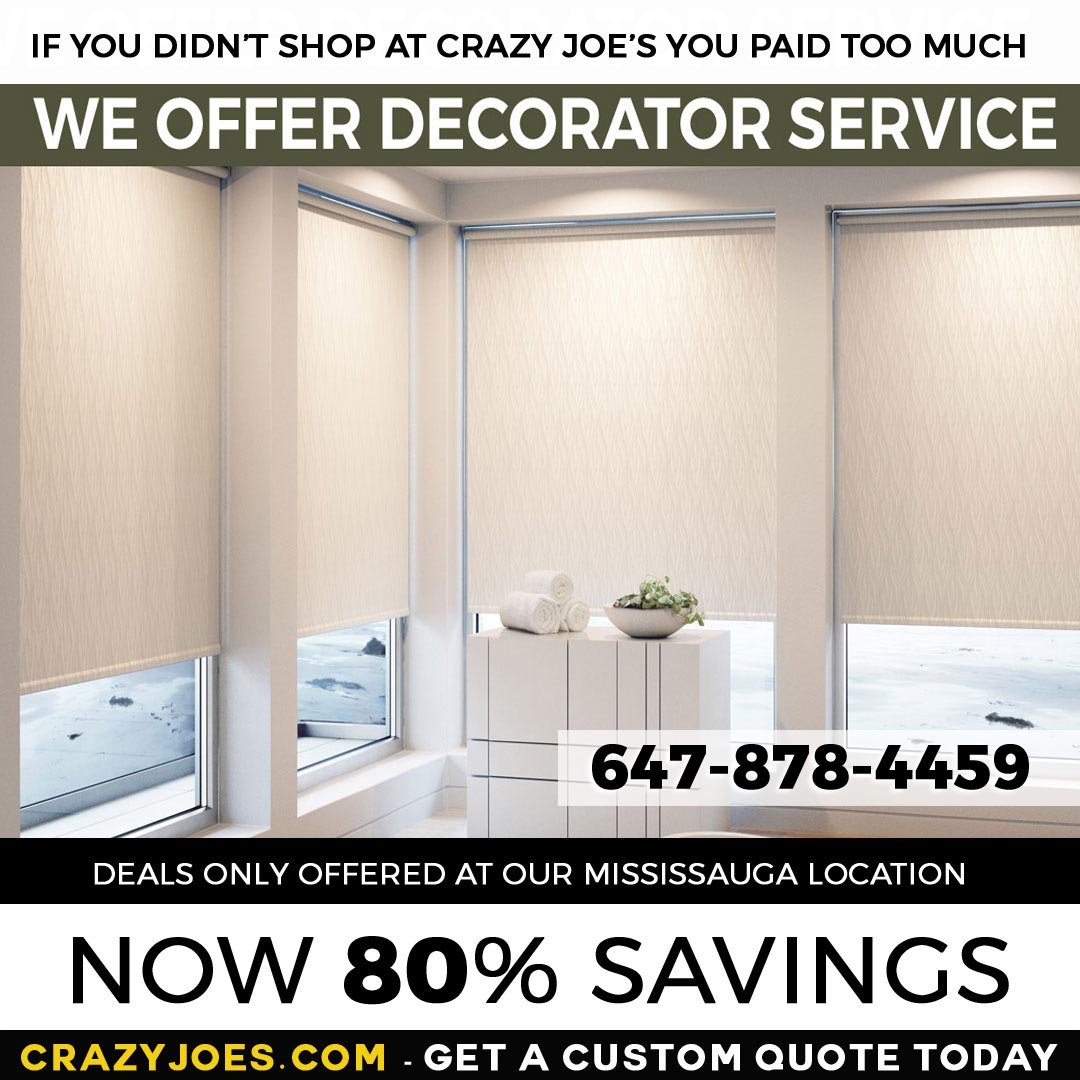 Window Treatments
Whether you want to refresh the look of your living room or require new window treatments for your entire home, Crazy Joe's Drapery and Blinds has a solution to fit your style and budget. We stock a wide range of drapes, from luxurious velvet drapes to light and airy sheer panels, to match any interior design style. Our affordable drapes are not only pleasing to the eye but also exceptionally durable, giving you the best value for your money.
We understand that choosing the right drape can be an overwhelming process, given the multitude of options available. Our friendly and knowledgeable staff are always ready to offer expert advice and guide you through the selection process. Whether you're looking for blackout drapes for your bedroom to ensure a good night's sleep, or you want to make a bold statement with vibrant colored drapes in your living room, we can help you find the perfect fit.
Quality Drapes
One of the reasons why Crazy Joe's Drapery and Blinds stands out from the competition is our commitment to affordable pricing. We strive to make quality drapes accessible to all, regardless of their budget. We offer regular sales and discounts on our products, ensuring you can get the window treatments you desire at a price you can afford.
Another aspect that sets us apart is our excellent customer service. We believe that shopping for drapes should be an enjoyable experience. From the moment you step into our store to the installation of your new drapes, we are dedicated to ensuring your satisfaction.
But our commitment doesn't stop at providing affordable drapes. We also offer professional installation services, making the process hassle-free for you. Our team of experienced installers will ensure your new drapes are perfectly fitted and hung, giving your rooms a polished, professional look.
Home Decor
At Crazy Joe's Drapery and Blinds, we don't believe in the concept of "one size fits all." Each home is unique, and so are the preferences of homeowners. Hence, we offer custom drapery solutions tailored to your specific needs and preferences. Our team will work closely with you to create a custom design that perfectly suits your style and enhances the aesthetic appeal of your space.
In conclusion, furnishing your windows doesn't have to be a costly affair. With Crazy Joe's Drapery and Blinds, you can find high-quality, affordable drapes to complement your home decor. Visit us today to explore our stunning range of drapes and experience our exceptional customer service. At Crazy Joe's Drapery and Blinds, we make your home decor dreams come true without draining your wallet.