The Best Blinds for Home
Enhancing the elegance of your home with the best blinds is an excellent way to revamp your space and step up your interior design game. This is where Crazy Joe's Drapery and Blinds steps in, offering a plethora of affordable window blinds that promise both quality and style.
As one of the most sought-after brands in the industry, Crazy Joe's Drapery and Blinds offers a vast collection of window blinds that cater to every taste, need, and budget. With their commitment to quality and affordability, they have become synonymous with providing the best blinds for home interiors.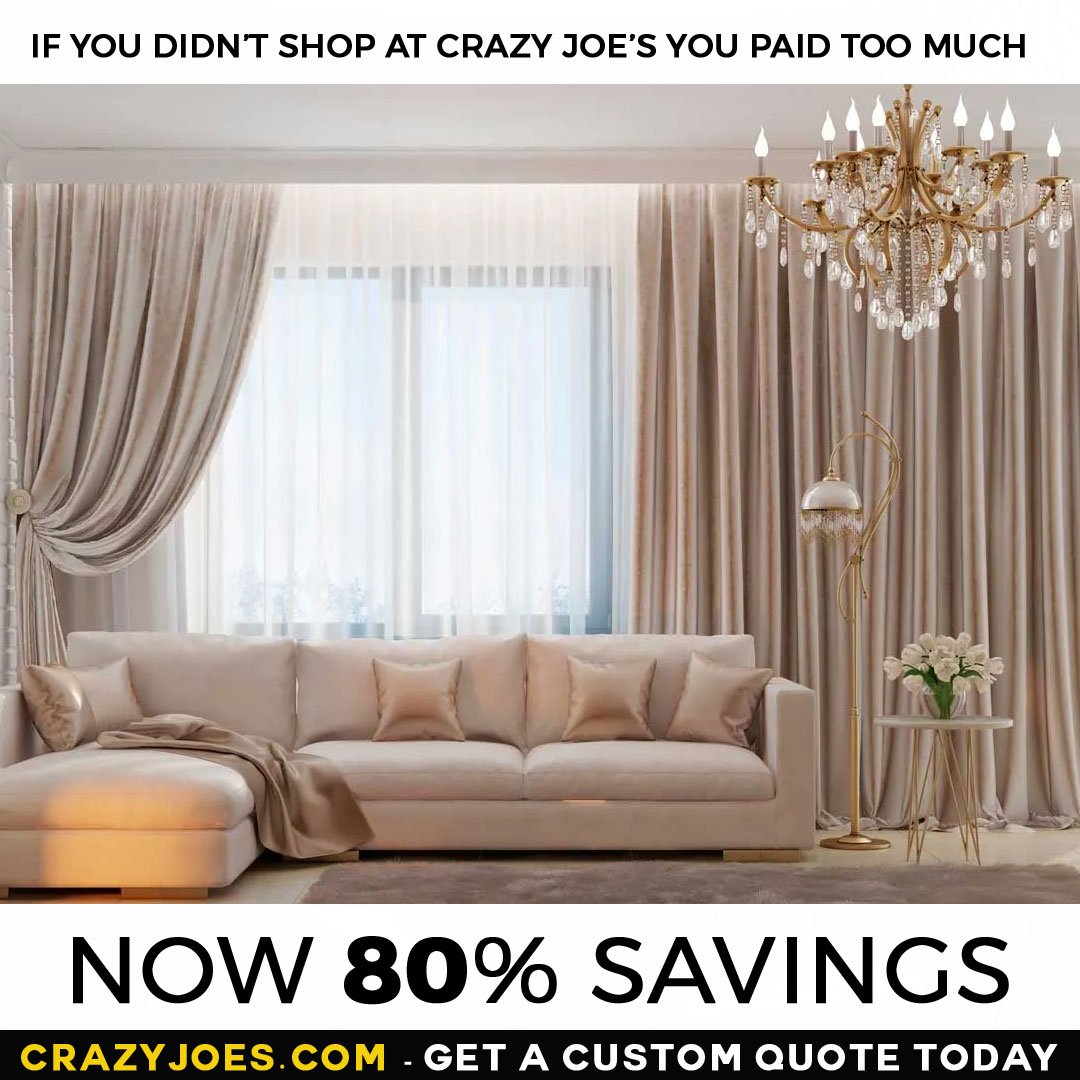 Affordable Window Blinds
Choosing the best blinds for your home requires consideration of various factors such as the room's purpose, the amount of light needed, privacy requirements, and of course, your personal aesthetic. Crazy Joe's Drapery and Blinds effectively covers all these bases with their diverse product range; hence they are often the first choice for customers searching for the best blinds for home use.
Wooden blinds, for instance, are highly popular for their classic and timeless look. They are available in a variety of tones and finishes, allowing homeowners to match them with their existing decor seamlessly. Customers often choose these blinds for their ability to lend a warm, cozy ambiance to any room.
Likewise, aluminum blinds are well-received for their durability and ease of maintenance. They're a practical choice, especially in areas that experience high moisture levels, such as bathrooms or kitchens. These blinds are available in a range of colours, offering homeowners a chance to inject a dose of personality into their spaces.
Interior Design
For those seeking a balance of light control and privacy, honeycomb blinds are often the top pick. These blinds are designed with unique cellular structures that help insulate the room while also allowing a comforting amount of natural light to filter in.
Furthermore, Crazy Joe's Drapery and Blinds offers a premium selection of Roman, Roller, and Vertical blinds, giving customers a wide variety to choose from. Each of these styles offers distinct advantages, and their team of professionals are always on hand to provide expert advice and make the selection process easier.
One of the standout features of Crazy Joe's Drapery and Blinds is their commitment to providing top-quality products at affordable prices. They understand that every homeowner deserves the best blinds for their home, regardless of their budget. As a result, they have options to fit every price range without compromising on style or quality.
Quality Blinds
Additionally, their customer service is second to none. From the moment you step into their store or start shopping online, you are provided with a seamless and enjoyable experience. Their team of professionals are always ready to assist, whether it's a query about a particular product or needing help with installation.
In conclusion, if you're on a quest to find the best blinds for your home, Crazy Joe's Drapery and Blinds is a name to remember. With their wide selection, affordable prices, and exceptional customer service, you can rest assured that you're in capable hands. Not only will you be investing in high-quality blinds, but you'll also be adding a touch of elegance and style to your home.
Unveil the beauty of your home with Crazy Joe's Drapery and Blinds – where quality meets affordability and style. So, what are you waiting for? Step into the world of the best blinds for home and explore the limitless possibilities that await you.