Pleated Drapes in Toronto
When it comes to enhancing the aesthetic appeal of your home while maintaining privacy, pleated drapes stand out as a key player. These drapes are versatile, elegant, and give a room a polished look. But where do you buy the best pleated drapes in Toronto? The answer is Crazy Joe's Drapery and Blinds.
Crazy Joe's Drapery and Blinds is an established business in Toronto renowned for its high-quality pleated drapes. They offer a wide array of designs, fabrics, colors, and patterns tailored to suit your individual style and decor needs. Let's delve deeper to understand why Crazy Joe's is the go-to place for pleated drapes in Toronto.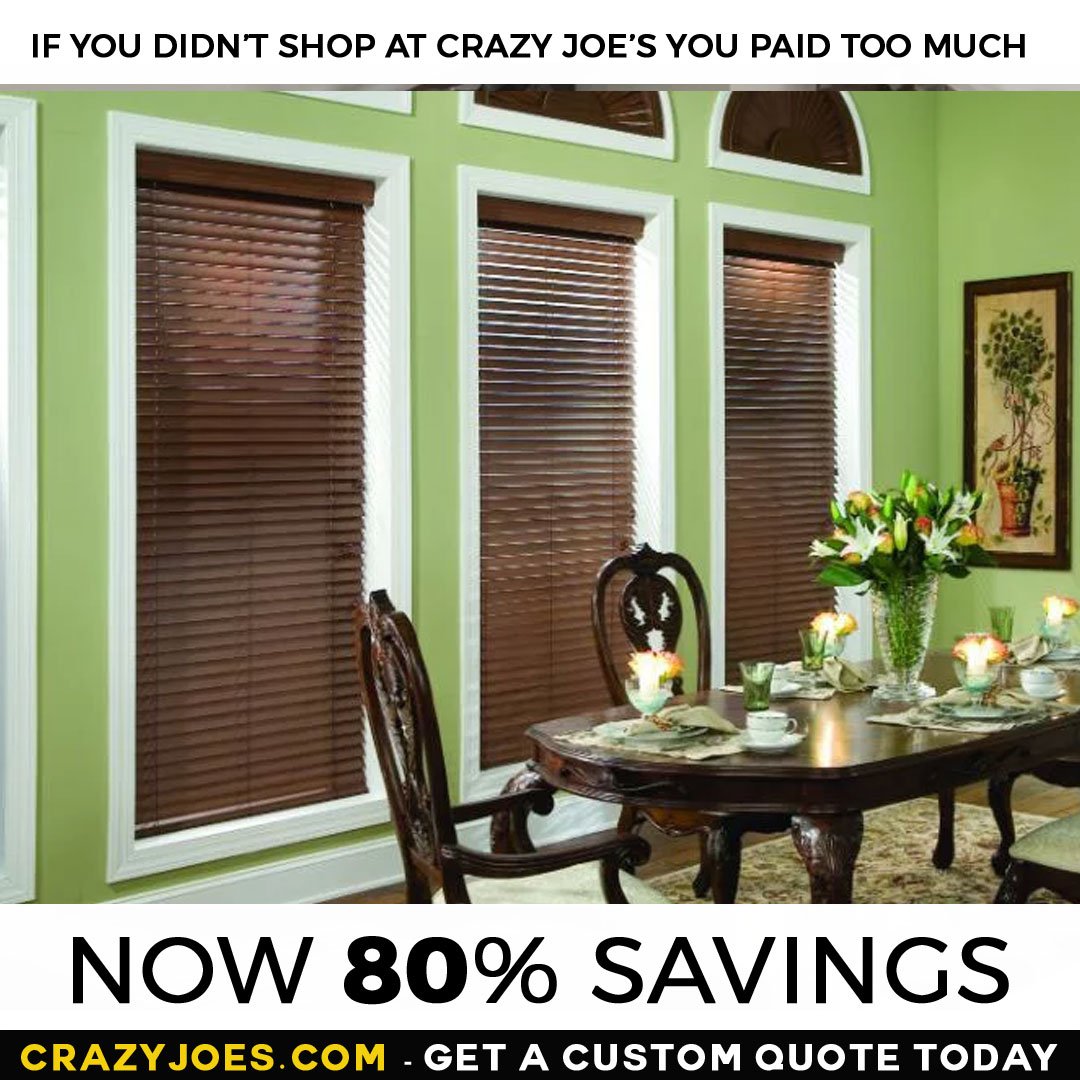 Crazy Joe's Drapery and Blinds
First and foremost, the variety of pleated drapes at Crazy Joe's is second to none. From traditional pinch-pleated drapes to more contemporary styles like box-pleated drapes, they have it all. Whether you are looking for a classic or modern look, you will find the perfect drape to complement your home decor at Crazy Joe's.
In addition to the variety, Crazy Joe's Drapery and Blinds excels in offering high-quality products. They understand that when you buy pleated drapes, you're not just purchasing a window treatment; you're investing in your home's appearance and comfort. Therefore, they ensure every drape is meticulously crafted using the finest materials. They work with trusted suppliers to provide durable, long-lasting drapes that will enhance the beauty of your home for many years.
Buy Pleated Drapes
Another reason why Crazy Joe's stands out among other places to buy pleated drapes in Toronto is their exceptional customer service. The knowledgeable and friendly staff are always ready to assist you in choosing the right drape for your home. They take time to understand your requirements, suggest suitable options, and even offer custom services. Whether you need help with measurements, installation, or maintenance, they are there to support you every step of the way.
Moreover, Crazy Joe's Drapery and Blinds understands every homeowner has a unique budget. Therefore, they offer pleated drapes in various price ranges without compromising on quality. They believe everyone deserves to enjoy the elegance and functionality of pleated drapes without breaking the bank.
Drapery and Blinds
In short, if you're in Toronto and wondering where to buy pleated drapes, look no further than Crazy Joe's Drapery and Blinds. They offer a shopping experience that is seamless, satisfying, and tailored to meet your specific needs.
In conclusion, pleated drapes are a fantastic addition to any home. They not only provide privacy but also add an element of sophistication to your rooms. Are you ready to transform your home with pleated drapes? Head on to Crazy Joe's Drapery and Blinds, a trusted name for buying pleated drapes in Toronto. With their extensive collection, high-quality materials, and excellent customer service, you are sure to find the perfect pleated drapes for your home.