Where to Buy Drapes
When it comes to contemporary homes in Toronto, finding the perfect drapes that align with your modern design can be quite a challenge. You are probably asking yourself, "Where can I buy drapes that suit my contemporary home in Toronto?" Look no further than Crazy Joe's Drapery and Blinds. This comprehensive guide will walk you through all you need to know about buying contemporary drapes in Toronto, with a particular focus on Crazy Joe's Drapery and Blinds.
Contemporary homes in Toronto are characterized by their sophisticated, sleek designs. They carry a certain aesthetic that requires a keen eye to maintain. One way to preserve this aesthetic is by choosing the perfect drapes. Drapes are not just functional; they also have the power to completely transform a room's ambience and enhance your home's overall aesthetic appeal.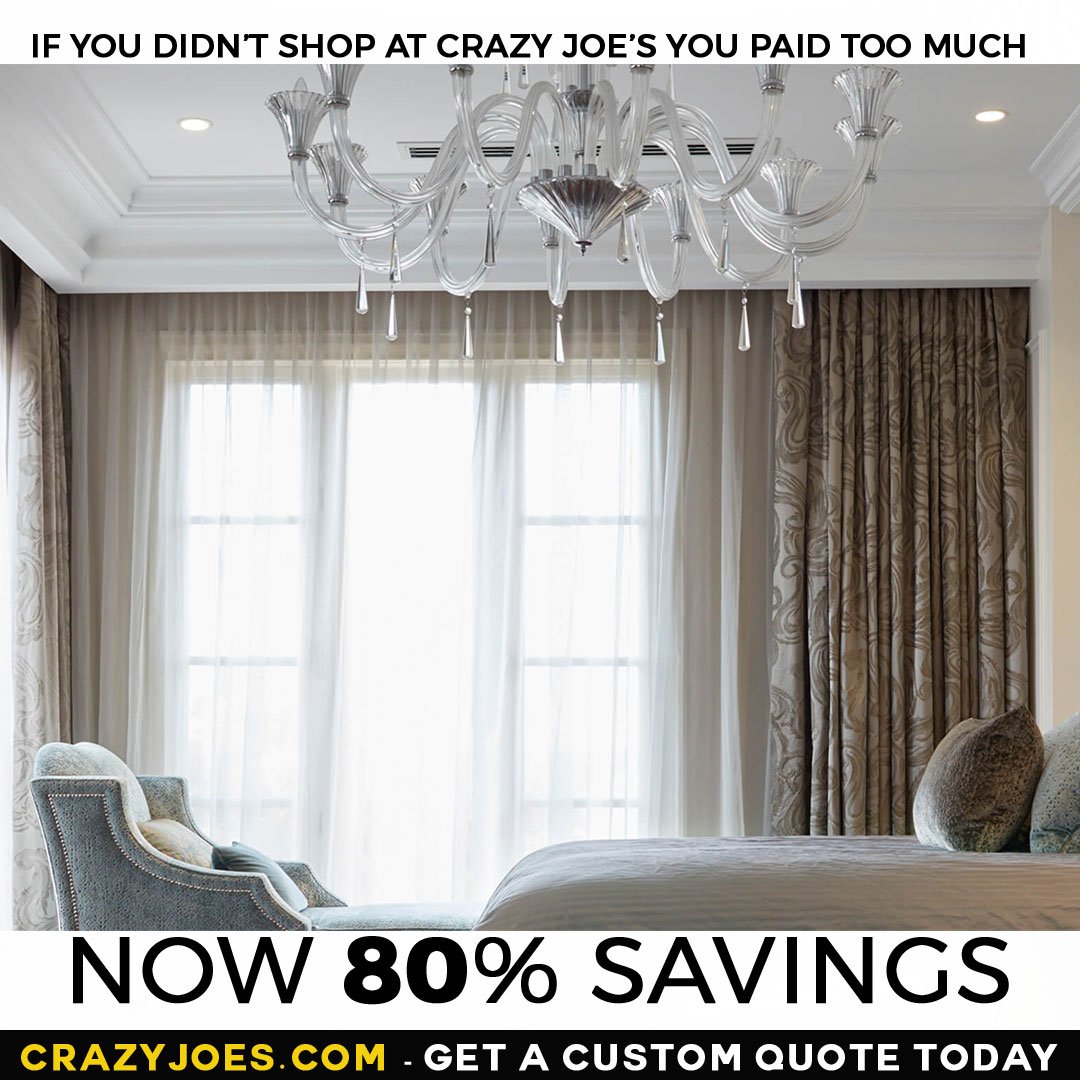 Crazy Joe's Drapery and Blinds
When it comes to drapes, Toronto-based Crazy Joe's Drapery and Blinds stands out from the crowd. Their reputation for providing high-quality, stylish drapes for contemporary homes is widely recognized among Toronto homeowners and interior designers alike.
Crazy Joe's Drapery and Blinds offers an extensive range of drapes that cater to all contemporary design needs. Whether you are looking for a minimalist design, bold colours, or unique patterns, you are bound to find something that suits your taste at Crazy Joe's. Their drapes are not just visually appealing, but they are also durable and designed to withstand the test of time, making them a worthy investment for your contemporary home.
One of the reasons why Toronto homeowners recommend Crazy Joe's Drapery and Blinds is their personalized service. They understand that every homeowner has unique needs and preferences. Therefore, they work closely with each client to understand their vision and provide custom-made drapes that match their home's style and decor perfectly.
Contemporary Homes
Aside from selling high-quality drapes, Crazy Joe's Drapery and Blinds also offers professional installation services. Their team of experts will ensure that your drapes are installed perfectly and that they function as they should. This added service sets Crazy Joe's apart from other drape suppliers in Toronto.
Moreover, Crazy Joe's Drapery and Blinds is known for its competitive pricing. They believe that everyone deserves to have beautiful drapes in their home, regardless of their budget. Hence, they offer a variety of options in different price ranges to cater to everyone's financial capabilities.
If you want to see their collection of contemporary drapes, you can visit their store in Toronto or browse through their online catalogue. The store's friendly staff will be more than happy to guide you and help you find the perfect drapes for your home.
Drapes for Contemporary Homes
In conclusion, if you are wondering where to buy drapes for your contemporary home in Toronto, Crazy Joe's Drapery and Blinds is your answer. They offer a wide range of stylish, durable, and affordable drapes, personalized service, and professional installation. With Crazy Joe's, you can be confident that you are investing in quality drapes that will enhance the beauty of your contemporary home. So, why wait? Visit Crazy Joe's Drapery and Blinds today and transform your home with their stunning drapes.
Remember, the drapes you choose can make or break the look of your home. Hence, choose wisely, choose Crazy Joe's Drapery and Blinds.