Curtains For Condos Toronto
WE SAVE YOU A LOT OF MONEY
CALL US AT 647-878-4459
WE OFFER THE BEST PRICES + QUALITY IN TOWN!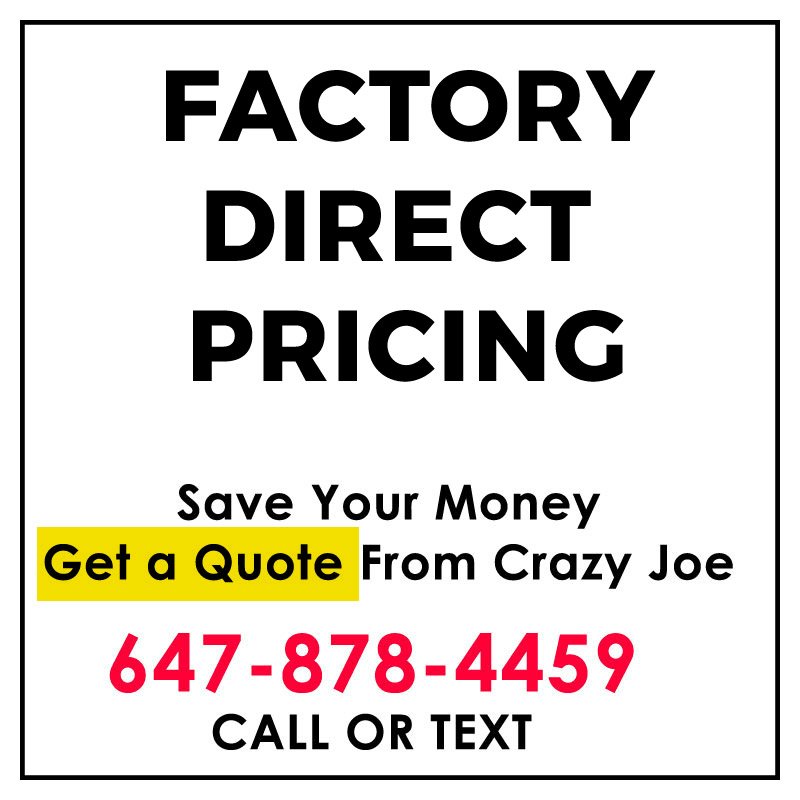 Introduction
Are you looking for the perfect drapes or curtains for your condo? We have a variety of solutions that can help you achieve the look and feel that's right for you.
Condo Drapes Store In Toronto
If you're looking for the perfect curtains and drapes for your condo, we can help. We have an extensive selection of window coverings available in a variety of styles, sizes and colors.
Drapes for condos Toronto
Curtains for condos Toronto
Window coverings store near me
Window coverings Toronto
Custom curtains store near me
Condo Curtains Store Toronto
Custom Curtains 80% Off
Custom Drapes for condos Toronto
If you are looking for custom curtains for your condo, then you have come to the right place. We can help design a set of drapes or curtains that will compliment your decor and add style to any room in your home. If you need drapes for condos, window treatment experts will come to you at an affordable price with quality products and services that meet all of your needs. Our staff has been designing window coverings since 1970 and we have worked with hundreds of people who needed custom curtains Toronto and more! We offer free consultations so why wait? Give us a call today!
Condo Window Coverings Store Near Me
When it comes to window coverings for condos, there are many options available. The main types of window coverings are:
Corded drapes – These use a metal cord that can be controlled by moving the drape up or down. These are not recommended if you have small children as they can get tangled in these cords and hurt themselves.
Tie-back curtains -These have ties at the top of each curtain panel so they can be tied back to reveal more light when desired, but still keep privacy during the night time hours.
Roman shades – These have pleated fabric on one side of them and then there's a cord that allows owners to open them up or close them down based on their mood or how much sunlight is coming through the windows at any given time
Condo Custom Draperies Toronto
If you are looking for curtains for your condo, and you're wondering where to find them, we can help you. You don't have to go very far to find some great options. There are custom drapery stores in Toronto that can provide draperies and hanging hardware so that your windows look amazing.
If you want something more traditional, such as standard pleated drapes or a simple valance over the top of the window frame, then there are also options for those as well. These types of draperies will be suitable for any type of condo unit or even an apartment building where people may be renting out their units individually and want something that looks nice without being too expensive or difficult to install on their own.
There are also various types of fabric patterns available so that each customer can get exactly what they want out of their new custom made curtains! This means no matter what kind of style home décor preferences each individual might have—whether it's modern contemporary design elements or rustic farmhouse motifs—there's definitely something here suitable!
Your home is your retreat. An escape from the hustle and bustle of everyday life. A place to unwind and return to comfort.
Your home is your retreat. An escape from the hustle and bustle of everyday life. A place to unwind and return to comfort.
If you're like many people, you may not have thought about it for a while, but the importance of having an inviting home can be seen in almost every aspect of our lives—from our relationships with others to how we interact with ourselves.
So what exactly do we mean when we talk about "having a comfortable home?" Simply put: it's a space where you feel warm, safe and relaxed. It gives you peace of mind so that you can focus on enjoying your time there without distractions or stressors getting in your way
Conclusion
With so many options to choose from, it can be hard to know where to begin. The most important thing is for you to find the right fit for your home and lifestyle. Are you looking for something simple? Or do you want the option of customizing the color scheme or adding matching accessories? No matter what type of window covering best fits your needs, our friendly team members at Drapes For Condos will help guide you through every step of the process—from measuring up those windows until they're fully installed! We look forward to hearing from all of our future customers soon!
Call us for the best quote
[contact-form-7 id="3361″ title="FREE IN-HOME CONSULTATION"]