Window treatments are a crucial part of interior design, adding both practicality and style to your living space. From managing sunlight to offering privacy, their role is manifold. Among these, Custom Vertical Window Treatments have surged in popularity due to their versatility and aesthetic appeal. Whether you're aiming for a modern minimalist look or a lavish traditional style, they can fit seamlessly into any decor.
Custom Vertical Window Treatments afford several benefits over conventional horizontal blinds. For starters, they are remarkably easy to clean, thanks to their vertical orientation. Dust and grime don't settle as easily on vertical slats compared to horizontal ones. Moreover, they offer superior light control — you can adjust the angle to manage the exact amount of sunlight you want to let in or block out. Their sleek, streamlined look can make your windows appear taller and your ceilings higher, adding a sense of grandeur to your space.
Enjoy the Elegance of Custom Vertical Window Treatments
Unlike their horizontal counterparts, vertical blinds are particularly well-suited for large windows and sliding doors. They glide effortlessly sideways, allowing easy access to doors and beautiful, unobstructed views of the outdoors. Moreover, as they hang vertically, they are less likely to sustain damage from pets and children.
The real charm of Custom Vertical Window Treatments, however, lies in their endless customization options. You can choose from a wide variety of materials — fabric, vinyl, wood, faux wood, and even aluminium. Each material offers its unique style and benefits. Fabric blinds, for instance, can add a soft, elegant touch to your room while providing excellent light filtering. Vinyl blinds are durable and easy to maintain, making them perfect for high-traffic areas.
Wood and faux wood blinds lend a warm, natural feel to your space. They are ideal for traditional or rustic decors. Aluminium blinds, on the other hand, offer a sleek, modern look. They are also highly resistant to moisture and therefore great for kitchens and bathrooms.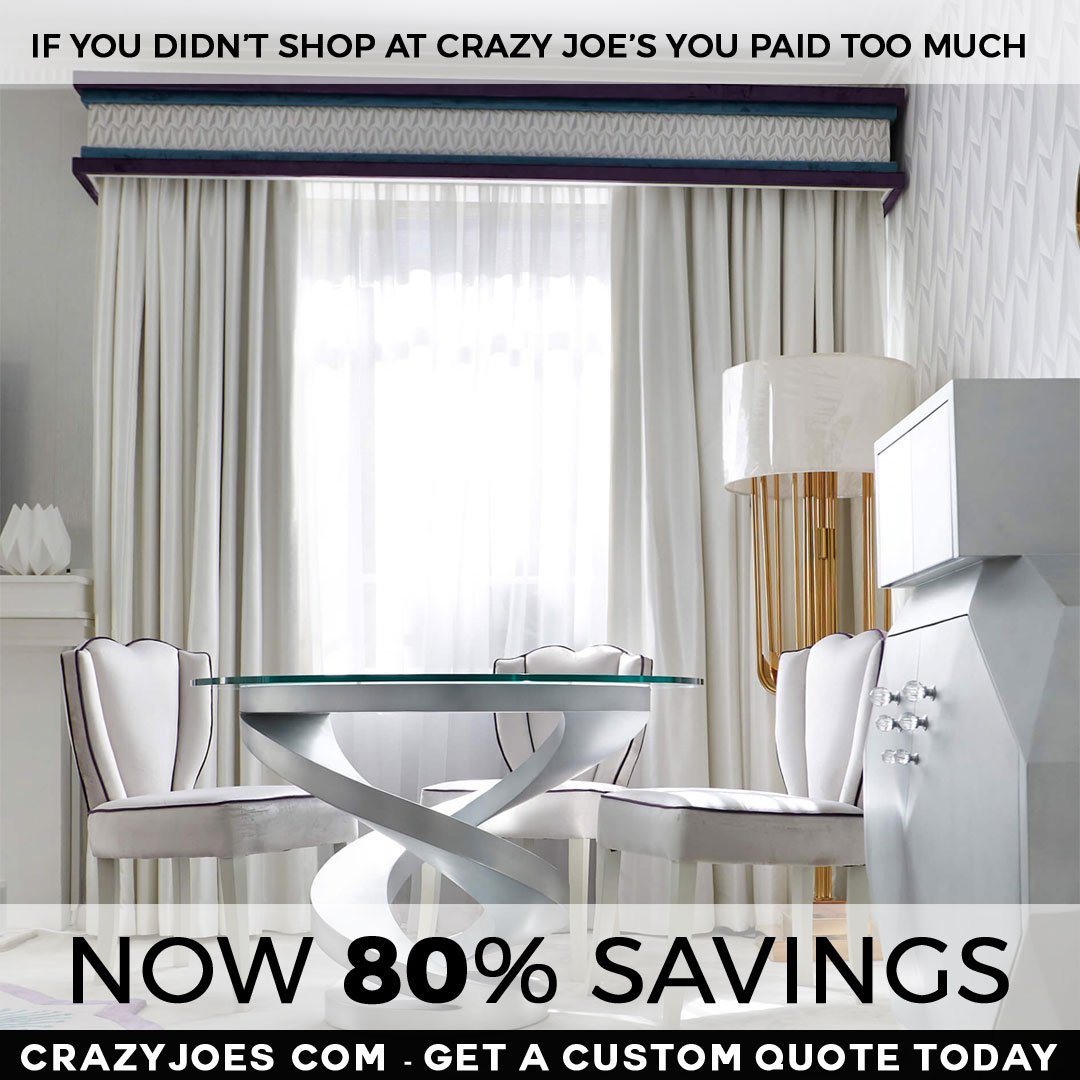 Window Treatments & Custom Window Coverings
When it comes to colour and pattern options, the sky is the limit. You can match your blinds with the room's colour scheme or use them as a striking accent piece. Patterns and textures can add depth and interest to your decor.
Further, you can decide on the slat width and stack configuration to suit your specific needs and preferences. For example, a reverse stack would allow the blinds to open from the centre, like curtains. You can also choose between cordless, wand, and chain controls based on your convenience and safety considerations.
Moreover, motorized custom vertical window treatments are becoming increasingly popular for their ease of use, especially in homes with high windows. With a remote control, you can adjust your blinds from the comfort of your couch. They are also a safer option if you have young children or pets as they eliminate the risk of cord entanglement.
Best Place To Buy Blinds Online
Installation is another area where custom vertical window treatments shine. You can opt for inside mount for a sleek, built-in look, or outside mount to make your window appear larger.
When choosing your custom vertical window treatments, make sure to consider the room's function, the amount of light you need, your privacy requirements, and of course, your aesthetic preferences. With careful consideration and planning, you can transform your windows from mere glass panes into a stunning focal point of your decor.
Conclusion
In conclusion, Custom Vertical Window Treatments offer a fantastic blend of functionality and style. Their versatility makes them suitable for almost any room and decor style. With the endless customization options available, you can create a unique look that reflects your personality and taste. So whether you're remodeling your home or just looking to revamp your windows, consider custom vertical window treatments for a stylish and practical solution.
Remember, your windows are not just a view to the outside world, but also a reflection of your inner world. So, adorn them with the elegance they deserve!