Etobicoke Blinds Store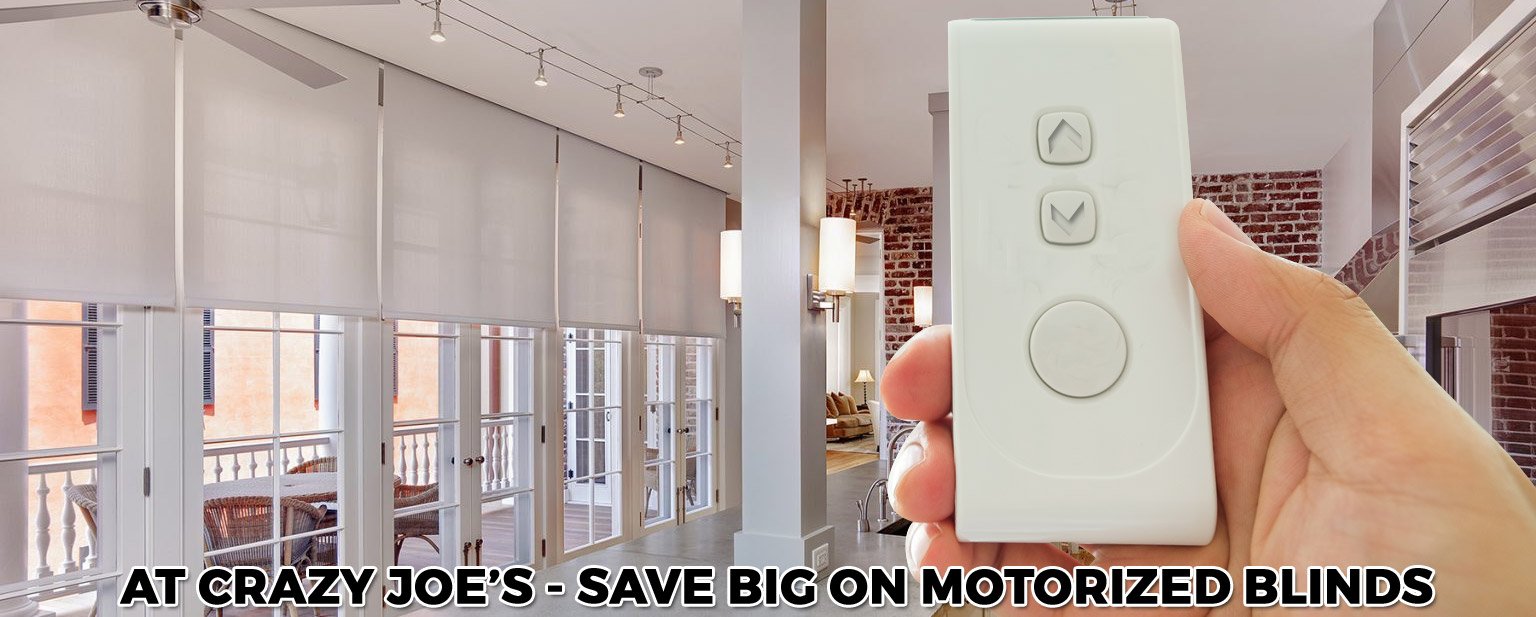 Motorized Blinds EtobicokeAt Crazy Joe's We have the best prices on Blinds and Drapery.
If you call Joe you will get the best prices on Custom Blinds. We specialize in custom made blinds.
We are offering it at up to 80% off.  There is a form to use to get a quote or you can call Joe direct
FOR THE BEST PRICES: 647-878-4459
OVER 250 ★★★★★  REVIEWS
See some of our reviews
Kitchen Planning & Renovation review in Toronto
Based on reviews, I called Crazy Joe's for an estimate on sheers as I knew the exact measurements I wanted. Joe quoted me the best price. I dropped by his store to select the sheers. The turn around time took only one week. When I brought them home, I misjudged the length. They were a few inches too short. I called Joe who said it wasn't a problem for them to adjust the hem. I also noticed I didn't have enough rings to hook the curtains onto. He didn't have the exact rings but gave me some he… read more
Moving & Storage review in Mississauga
I purchased custom drapery for two rooms. It has been difficult to find suitable pinch pleated drapery anywhere and Crazy Joe's had the ideal pieces for our home. Service was excellent. I look forward to visiting Crazy Joe's again in the near future!
I found Crazy Joe's to very reliable on his delivery time and to be exceptionally well priced. I have used him for 30 years and have never had any issues. I recommend him highly.
I have bought zebra blinds for my living room and shutters for my kitchen. What differentiates Crazy Joe's from his competition is a great price, very professional service and attentiveness to individual customer needs. In my case, it involved a couple of separate installation visits as zebra blinds came in a couple of weeks sooner than the kitchen shutters.
I definitely recommend Crazy Joe's for any of your window treatment needs.