Buy Blinds and Drapes in Toronto
Moving into a new home in Toronto and need to add the perfect finishing touches to your windows? Look no further than Crazy Joe's Drapery and Blinds. Not only do they offer a wide variety of stylish blinds and drapes, but they also provide personalized service to ensure you find the right fit for your new home. Whether you are seeking a contemporary look or a classic style, Crazy Joe's has the perfect solution for you.
Buying blinds and drapes for your new home in Toronto can be an overwhelming process. With so many options available, it becomes difficult to choose. However, at Crazy Joe's Drapery and Blinds, the selection process becomes easy and enjoyable.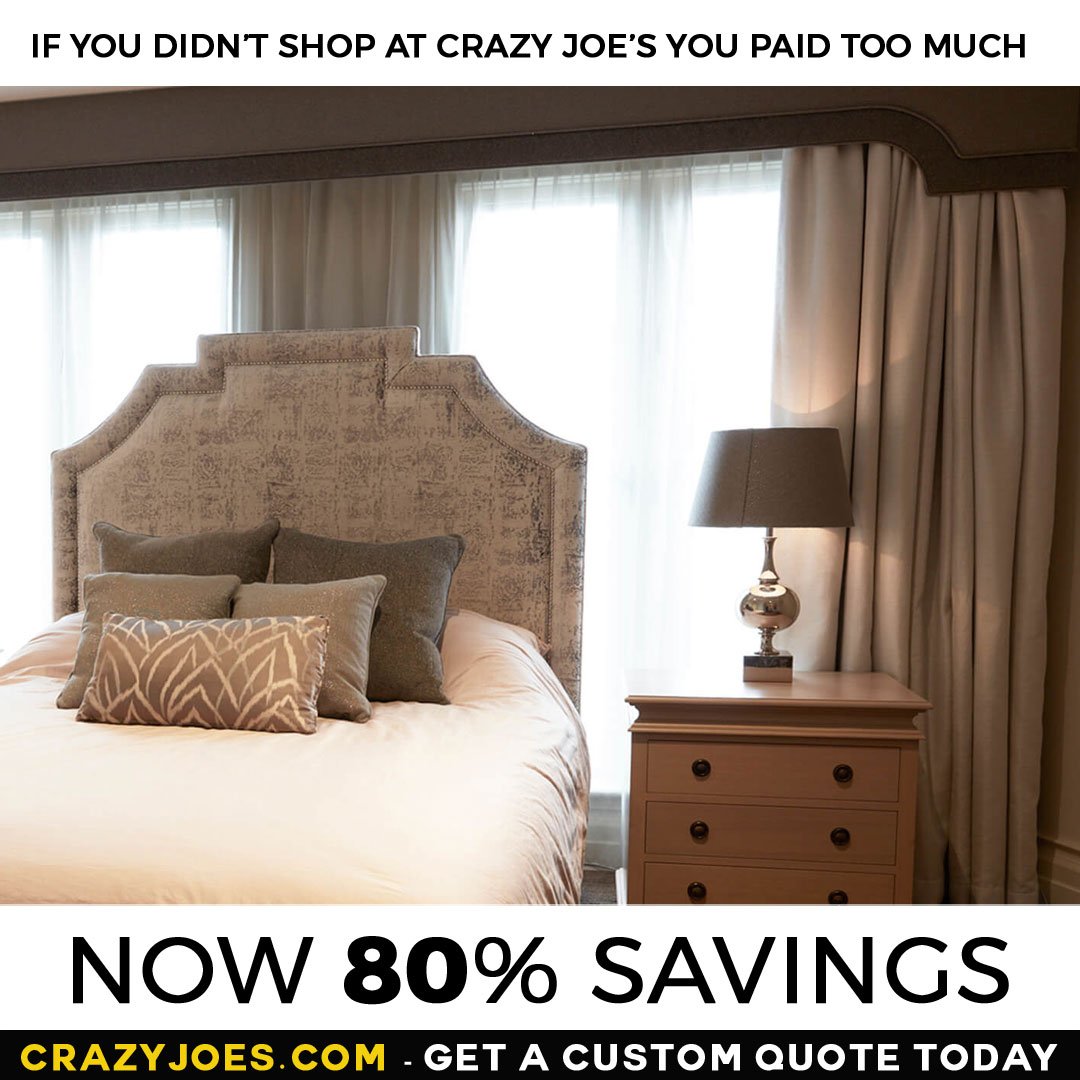 Crazy Joe's Blinds
Offering a comprehensive range of blinds, Crazy Joe's ensures that you can find the perfect fit for your new home. You can choose from various styles, including Venetian, Roman, Vertical, Roller, and Honeycomb blinds, all available in a wide variety of materials and colours.
Similarly, you'll be spoilt for choice when it comes to drapes. From sheer to blackout, pinch pleat to grommet style, Crazy Joe's has an extensive selection. With their vast variety of fabrics, patterns, and styles, you can easily find the right drapes to complement the interior of your new home.
However, the variety of products is not the only reason to choose Crazy Joe's. Their reputation for delivering excellent customer service sets them apart from other suppliers. The dedicated team at Crazy Joe's is always ready to assist you with their expert advice, helping you make the right choice to suit your style and needs.
New Homes Toronto
Crazy Joe's Drapery and Blinds also offer a professional installation service. Their experienced team ensures that your chosen drapes or blinds are installed perfectly. This not only saves you time but also guarantees that your new window treatments will look and function as they should.
When you decide to buy blinds or drapes in Toronto for your new home, it's not just about the product. You also need a reliable supplier who offers high-quality products, a wide range, expert advice, and professional installation. With their many years of experience in the industry, Crazy Joe's Drapery and Blinds deliver all these qualities, making them the go-to choice for your new home window treatments.
Buy Drapes Toronto
If you're moving into a new home in Toronto and wondering, "Where to buy blinds and drapes?", Crazy Joe's Drapery and Blinds is the answer. The perfect combination of variety, quality, and service makes them the ideal choice for your window treatment needs.
Remember, window treatments not only add aesthetic appeal to your home but also provide functionality. They offer light control, privacy, and can even help with energy efficiency. Therefore, when choosing where to buy your blinds and drapes in Toronto, ensure you select a supplier who understands these needs.
In conclusion, when it comes to buying blinds and drapes for your new home in Toronto, Crazy Joe's Drapery and Blinds stands out as the best choice. Their wide selection, dedication to customer service, and professional installation services make them a preferred choice for new homeowners. So, why wait? Make your new Toronto home perfect with Crazy Joe's.