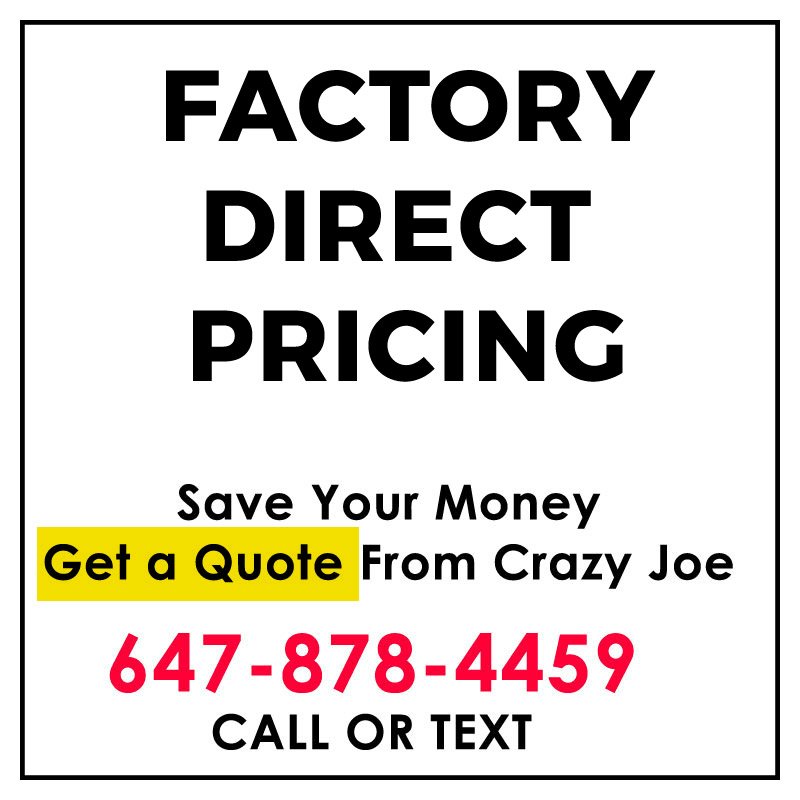 Custom Drapery Ajax
The Benefits of  Shopping At Crazy Joe's
Crazy Joe's Offer Shop at Home. What this means is we will come to your home and quote you on custom drapes and blinds that suits you home best. We work with many different designer fabric companies. We have been in Business for over 50 years. What this means is we get better pricing that we can pass on to you.
1. We have our own factory where we make your custom blinds.

This helps with quality control as well as getting you your product as fast as possible. We Guarantee quality, service, and price. We usually are able to complete orders within 3 – 7 days and have it fully installed in your home.
2. We offer Quotes over Video
We understand people may want a quote right away. We offer this through whatsapp or facetime. This give you the ability to get a quote fast and see how we have the best pricing. We can also quote on the look of your home this way.
3.  50+ Years in Business
Sometimes people need a modification to their curtains or like the peace of mind that the person they are dealing with will be around to help if anything arises. At Crazy Joe's we offer a guarantee on our products. See our over 250 reviews and you will discover why we have been in business so long.
If you are looking for the best deal in town. Meaning price + quality + service, please give Joe a call direct. He will give you the best deal. Call 647-878-4459  and you will save up to 50% over out competitors.
See Our Reveiws.
See Our
Custom Blinds Ajax
Blinds Stores Ajax
Curtains Stores Ajax
Blinds Stores Ajax