As a business owner in Oakville, the aesthetics and functionality of your workspace play a significant role in the overall vibe and productivity of your team. One often overlooked, but incredibly important, aspect of this is window treatment. Specifically, commercial window shades. This article offers a comprehensive guide on commercial window shades in Oakville, their benefits, and how they can revolutionize your workspace.
Commercial window shades are a popular choice for businesses in Oakville due to their versatile design options and practical benefits. They are a perfect blend of style and functionality, best-suited for offices, restaurants, retail stores, and other types of commercial establishments.
Best Window Treatment Solutions
One of the key advantages of window shades is their light control capability. As businesses operate during daylight hours, it's essential to manage the amount of light entering the workspace effectively. Commercial window shades allow you to do just that. Whether you want to take advantage of natural light or reduce glare on computer screens, you can easily adjust these shades to find the right balance.
Energy efficiency is another substantial benefit of commercial window shades. They provide excellent insulation, helping to reduce heat transfer and keep the interior temperature consistent. In the hot Oakville summers, these shades can keep your workspace cool by blocking out the sun's harsh rays. Similarly, in the winter, they help retain heat inside the area, resulting in significant energy savings.
Privacy is a crucial factor, especially for businesses dealing with sensitive information. Commercial window shades in Oakville come in various opacity levels, giving you the flexibility to choose depending on your privacy needs. Blackout shades, for instance, are a great choice for conference rooms and offices that require complete privacy.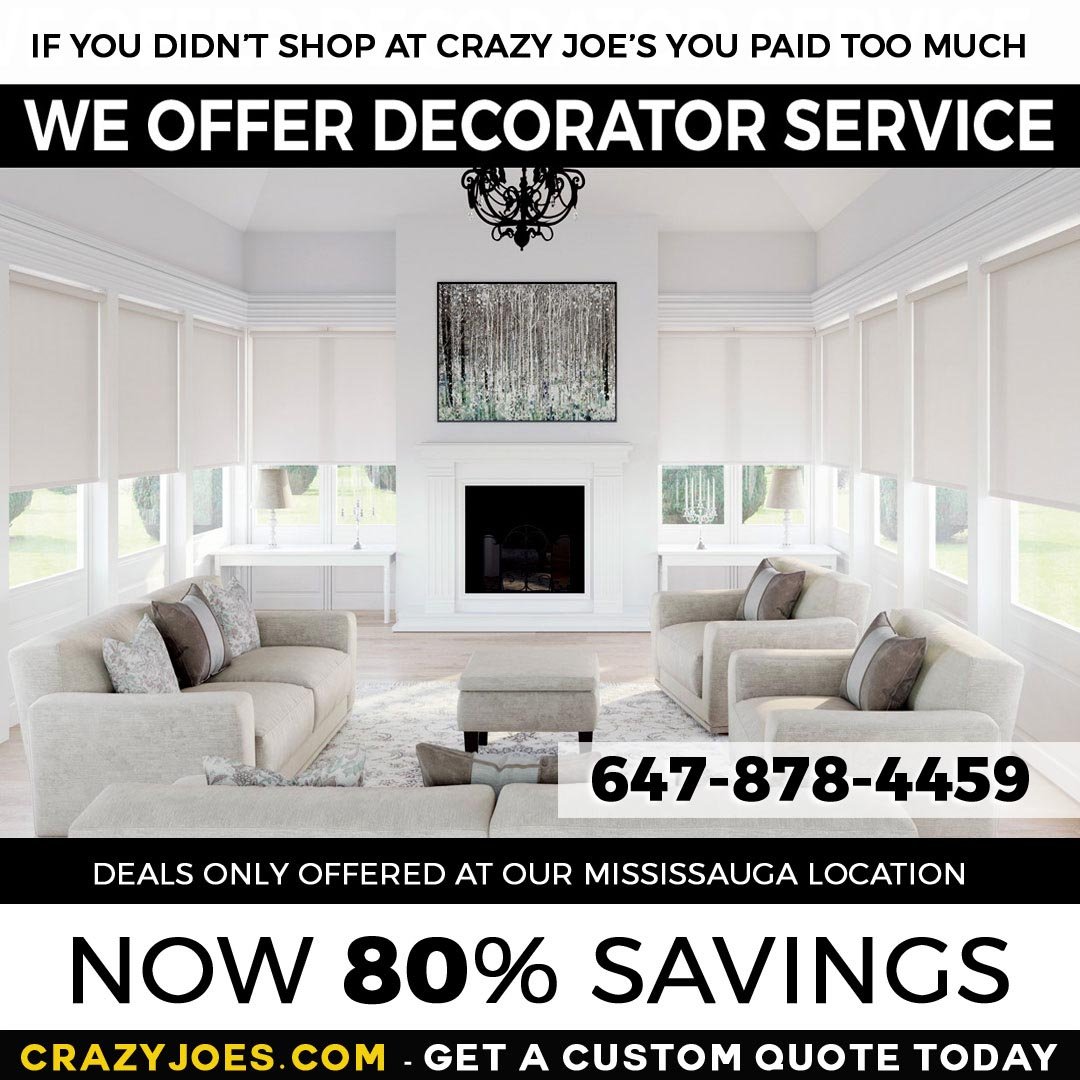 Custom Window Shades On Sale
Besides practical benefits, commercial window shades provide a stylish and professional look to your business space. They are available in a wide range of colors, patterns, and designs, enabling you to match them with your existing decor seamlessly. Custom window shades give you the luxury of personalizing your shades according to your specific brand aesthetics and style.
Moreover, these window shades are highly durable and easy to operate. Many businesses in Oakville opt for motorized shades, which can be controlled with a simple push of a button or through a smartphone app. This feature adds a touch of modernity and convenience to your workspace.
Lastly, commercial window shades are a cost-effective solution that offers long-term benefits. Though the initial investment might seem significant, the energy savings and longevity of these shades make them a worthwhile investment.
Blinds, Shades, and Shutters Custom Window Coverings
If you're looking for the best commercial window shades in Oakville, several reputable vendors offer top-quality products and professional installation services. They offer a wide selection of shades, including roller, cellular, solar, and roman shades, among others. They can guide you in choosing the right shades based on your specific needs, preferences, and budget.
In conclusion, commercial window shades are an excellent addition to any business establishment in Oakville. They offer numerous benefits, from light control and energy efficiency to privacy and aesthetic appeal. So, whether you're a new business owner looking to make essential decisions about your workspace or an established one considering a revamp, commercial window shades are an option worth considering.